I've got to say, Costuming really outdid themselves this week. We traveled back to the sixties, to celebrate peace and quiet and freedom from BANGS! Happily, the human tradition of the Festival of Gunpowder is over, and cat kind can nap again, safe and secure.
The sixties had some really great tunes with deep meaningful lyrics. The Doors, Hendrix, Joplin...man, I could listen to this stuff all day. I have to work a sixties medley into the Van Meowlin' song list, it would be really fun to do on stage.
And I love the layout they did here. Check it out, I've got my very own Scooby Do Mystery Machine. And I'm wearing a roach clip. Ha-ha-ha, seriously!
(Note to costuming, hold on to this wig, I can wear it again for big haired 80's garage band days.)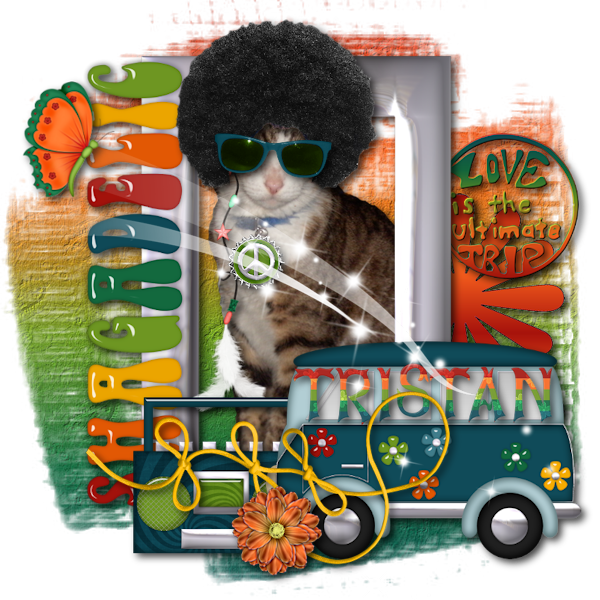 And check this out, I made the cover of Rolling Stoned, the magazine of popular catnip culture. I was trying do an impression somewhere between Jim Morrison and John Lennon. Do you think I pulled it off?
I mean, what a great way to end a week, getting honored like this!
Hope your week was filled with peace, love and understanding. Be sure to check out the rest of the art on this Caturday Art Hop by clicking on the graphic below, and I'll see you on the flip side!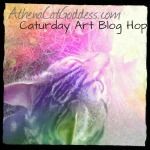 Artwork ©Digicats (& Dogs)