This is Creamsicle. I'm sure you'll find it as hard to believe as I do, but someone just took this sweet, loving, beautiful little girl and left her out on the street. She was starving! So I took her home to the food lady. And guess what? She said I could keep her! Isn't she marvelous!
She's not at all mean, like the Demon Cat from Hell. And she likes catnip too!
(This is the first pet that I've brought home that I've been allowed to keep! I'm so excited! I've tried with rats and lizards and frogs before, even a blue jay but...)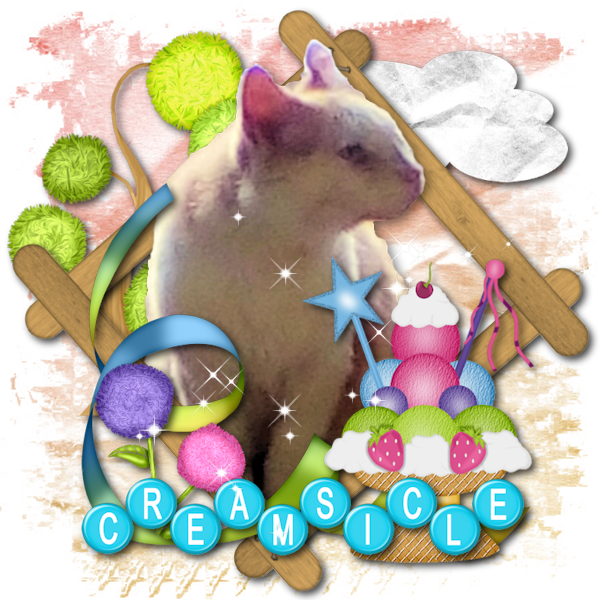 One thing though, and she's terribly embarrassed by this and I probably shouldn't say anything, but it's too horrifying to keep to myself. Before they left her out on the street to fend for herself, they took her claws away! That's right, she's a soft paw! What I want to know is how exactly did the people that did this to her think she was gonna catch food?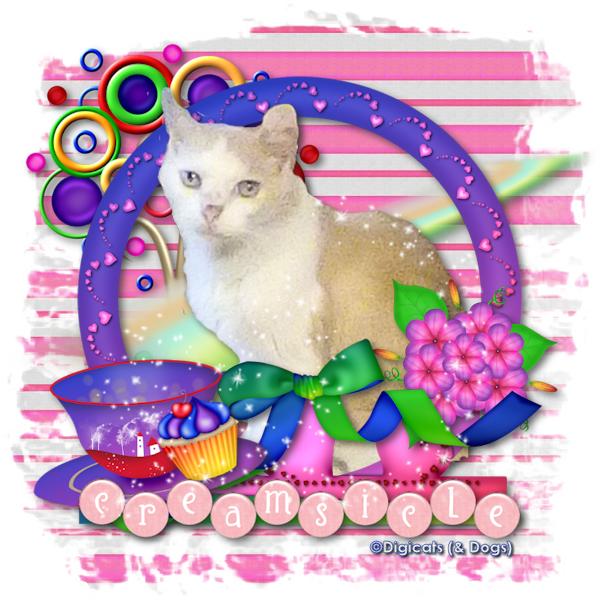 In any case, we all love her (except for the Demon Cat). She's also got a wonky left ear...looks like she was in a fight and it healed up wrong, but that just makes her more charming. I think she's adorable! She is of course feeling much better now that she's got food in her tummy on a regular basis!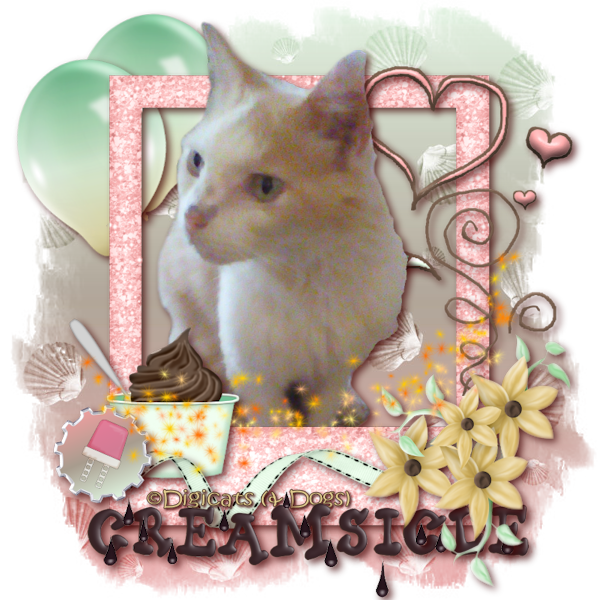 Anyway, I think I did good by bringing her home. Don't you?
Hop on over to Athena Cat Goddess by clicking on the graphic below where you will find all the other stops on this caturday blog hop. And there's more pictures of the Creamy Mc Creamsicle on our facebook page
HERE
.
Thanks for stopping by and meeting our sweet new little friend!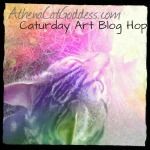 Artwork ©Digicats (& Dogs)