Well, after all the trouble with the press last week, I decided I needed to get out of the public eye for a bit and so I booked myself a vacation at the Happy Trails Dude Ranch.
I figured this would be just the sort of thing I need. Wide open spaces and a laid back atmosphere, and some the best Texas rock around.
Yes, sir, got me a good old horse, my cowboy boots and a guitar, and they even gave me this shiny badge. How was I to know it came with a catch?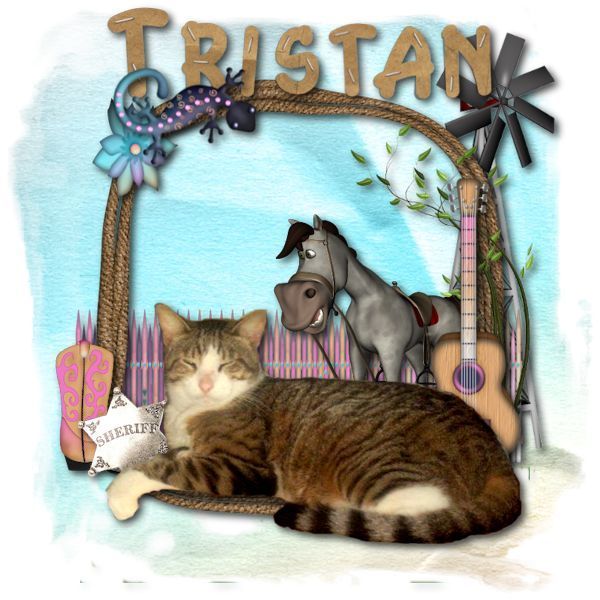 It seems there was some trouble brewin'. Some mysterious, evil, demon cat from hell and her mousie minions was robbin' stagecoaches, rustlin' cattle, and stealin' treats.
I THOUGHT this had gotten cleared up a couple of weeks ago
, but obviously not.
So I got my boys together and we formed a posse, and we headed out to try to round up the miscreants. We did catch a few rotten rodents and threw them into the hoosegow, but as for the demon cat, well...she's a hard case. It will take a better cat than me to bring her to justice!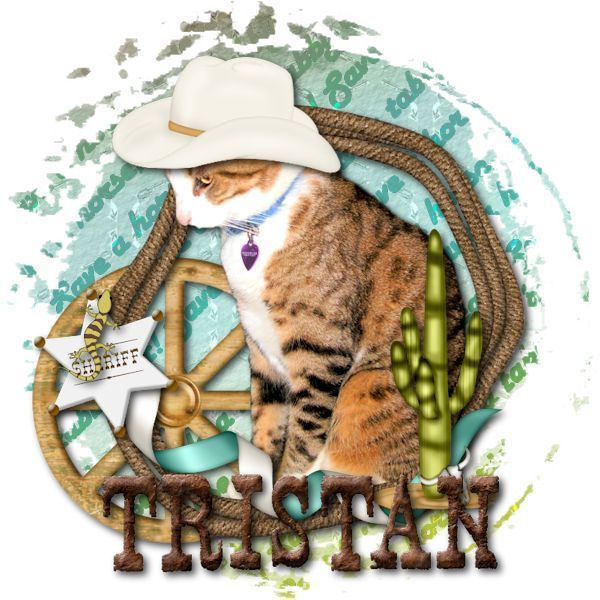 Still, it was a job well done and I think the boys in my posse deserved a treat, so we headed out to the Steam Valley Chicken Ranch...you know, the kind of place where, as ZZ Top would say..."anytime you've got the time, and the ten to get yourself in".
And I'm not gonna say any more on that because some kitten might be reading this and I already get accused of corrupting America's youth with my song lyrics. (Freedom of speech baby! Freedom of speech!)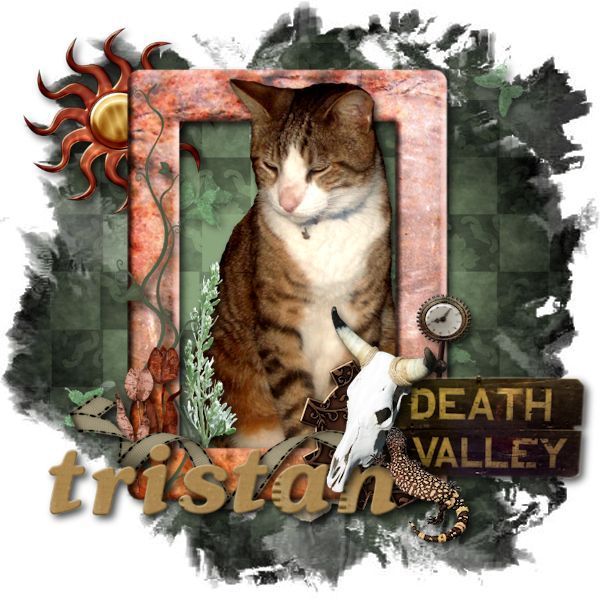 Thanks again to the love Athena Cat Goddess for hosting this Caturday art. Just click on the graphic below so you can head over to her page and the link up for this blog hop. You won't want to miss any of the other great pages on it, pardner!
Our artworks were done using PSPx5, and are all
©Digicats (& Dogs)
.