This is a very patriotic time of year. At the end of May you have Memorial Day. At the beginning of July you have Independence Day. And stuck, right in the middle and largely ignored, is Flag Day.
Flag Day, June 14th commemorates the adoption of the flag of the United States, which happened on that day in 1777. It's also the birthday of the United States Army, although no one ever really celebrates that either, although they should.
Flag Day is not an official federal holiday, although many states and organizations hold celebrations. I decided to honor flag day with some red, white and blue, being a very patriotic puss and all.
Besides, I figured with all the trouble that has being plaguing me, being patriotic is very good for my image. I also want to take a moment to thank all the fan cats who sent letter supporting me and the boys through this difficult period. You truly make all the work we go through to make Van Meowlin' a success worth it!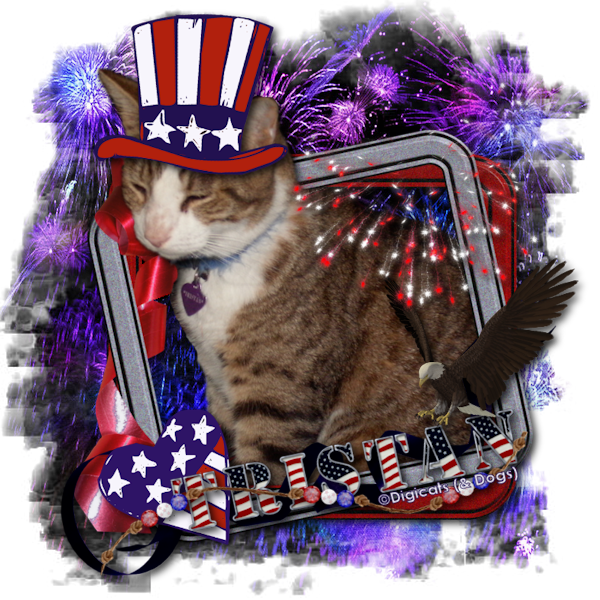 And no, while it's a sweet suggestion, I have no desire to run for purresident. If I did that I don't think I'd have time for my music and that wouldn't be fair to all the fan kittens out there. Nope, we'll just stick to supporting the US in the more traditional way by waving my flag!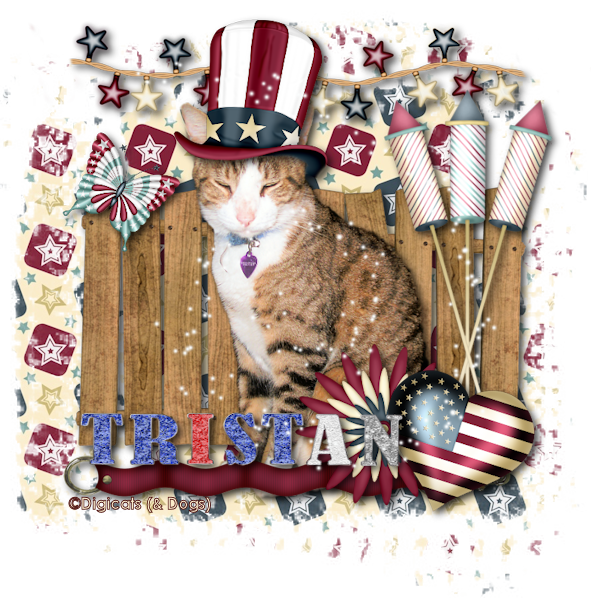 Click on the blog hop graphic to head over to Athena Cat Goddess' page where she takes writing on the wall to a whole new level. The Egyptians got nothing on her, baby!
And don't miss the rest of the stops on the Caturday Art Blog Hop. Think of it as a Flag Day purraid! And who doesn't love a purraid?!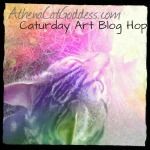 All artwork is ©Digicats (& Dogs)