No shades this week, no sir. I'm in the jungle, baby. Getting wet, mostly.
That's because spring is turning into summer and we're getting into our rainy season now, which means that it rains most days, although usually only in the late afternoon. And of course that also means hurricane season is right around the corner as well.
But these are things I do not think about in the jungle.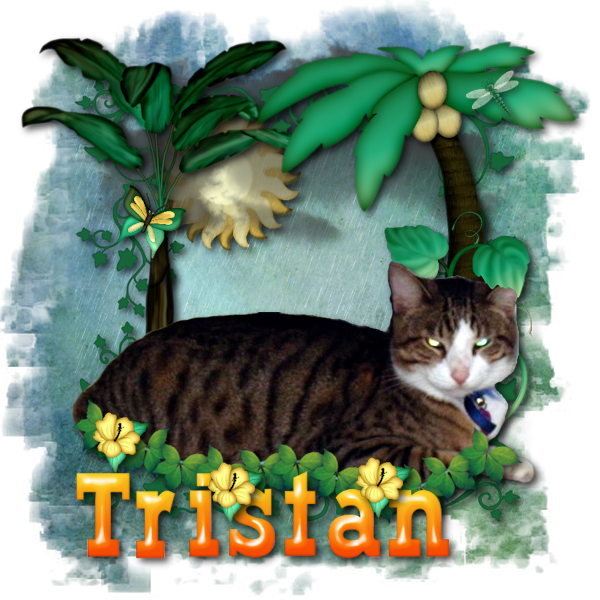 In the jungle I think about what a fierce predator I am. Did you know that in Egypt and Africa and now through most of the Western world, but lion is considered king of beasts, but in Asia it is the tiger who rules. Which actually makes sense because tigers are much more fierce.
See my tiger stripes? I have a history of jungle royalty in my background! That is why I am sitting so majestically!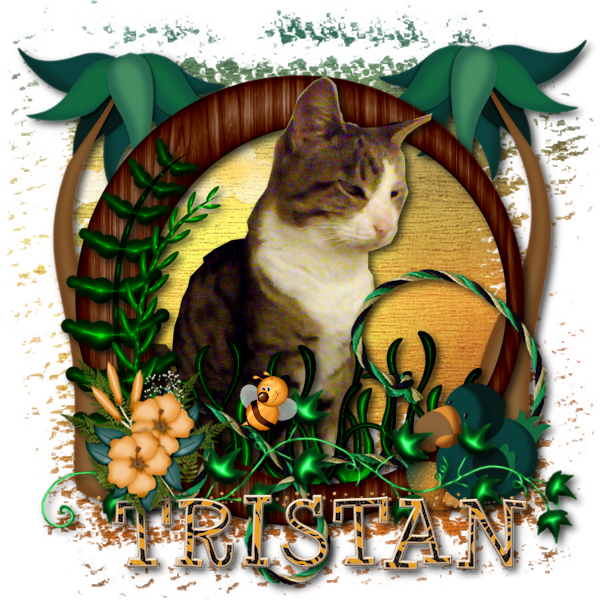 But never fear. I am a benevolent ruler. Not like the
Demon Cat from Hell
who kills thing for the sake of killing them.
I would only kill to eat, but since I have a devoted human servant to feed me, I do not have to worry about that! And that is the best thing about being King of the Jungle! Getting all my needs looked after!
And now I foresee a Queen of the Jungle in your life, that being the lovely Athena the Cat Goddess who so kindly hosts this blog hop. She has tiger stripes too!
As always, our artwork was created using PSPx5 and the graphics are ©Digicats (& Dogs) by the Massage Therapist (a.k.a. the devoted human servant).