Well, Buster's Boots-N-Boogie threw a special Stars and Stripes tribute party at the
Kool Kats Klub
on FB last night in honor of Memorial Day. I had a GREAT time on the mechanical bull. But I wanted to show you our patriotic wear. I wasn't real keen on the hat at first - I know right? - but it didn't really get in the way. I think I look spectacular!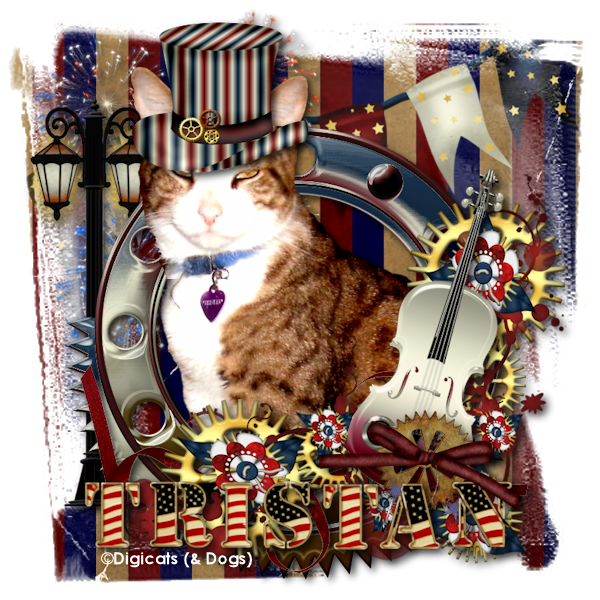 A little, well, not so stellar, in her basic black was my big sisfur Diamond. She insists on bossing me around at these events. Seriously, I know what I'm doing. I was NOT gonna light the fire cracker off on the dance floor I was just fooling around!
Besides, she may act like a little angel but believe me, she's a big troublemaker as you can see from her post on
House Panthers
. She always claims she's being set up, when she's not.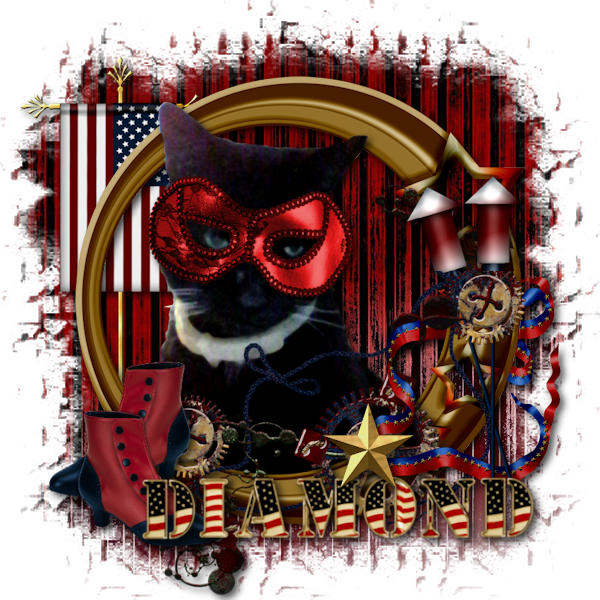 Fluffy Buddy sort of came with us. Well, we got him dressed up. He's a friend of ours. The massage therapist is the assistant moderator on his group,
Fluffy's Buddies
.
I thought it would be cool to have another dude to hang with, but he didn't want to try the bull. Oh well, his loss.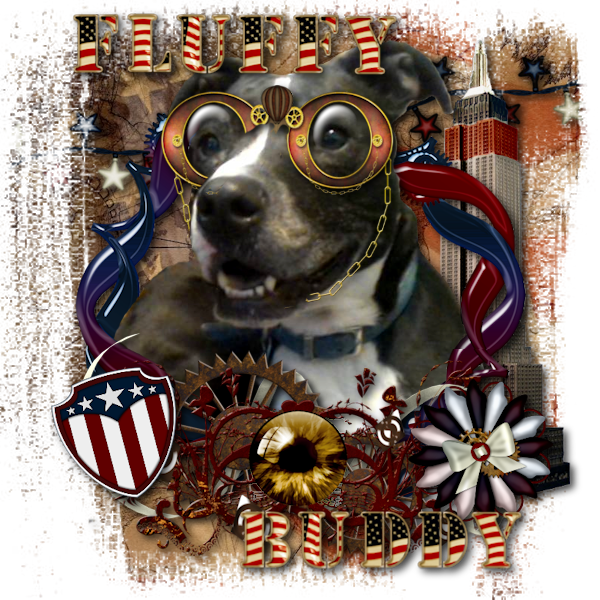 All of today's artwork was done using the massage therapist's
"American Steam"
kit using PSPx5, and she said no, it was NOT easy getting a pair of goggles over Fluffy Buddy's big nose.
Don't forget to check out all the rest of the artwork on this Caturday Blog Hop, which is kindly hosted by Athena, Cat Goddess extraordinaire!