A beach party? I was all over that. AND I brought my surfboard. You know I'm a cool dude!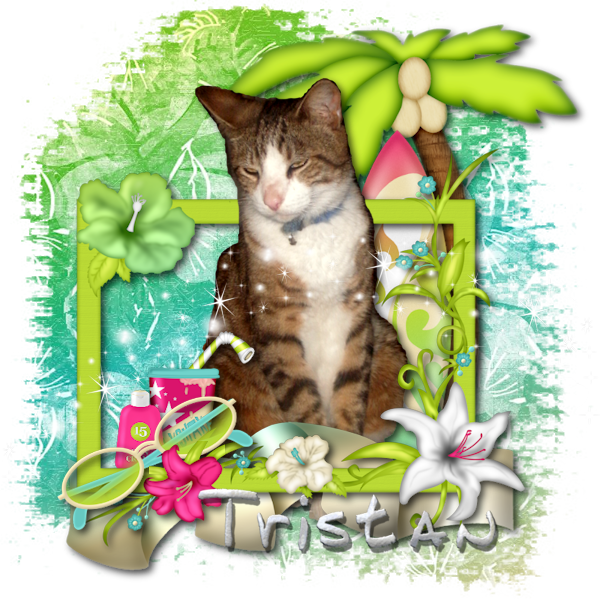 After a dip in the ocean and hanging eight, I took advantage of the warm sun for a bit of a nap. Man, I could live at the beach ALL of the time!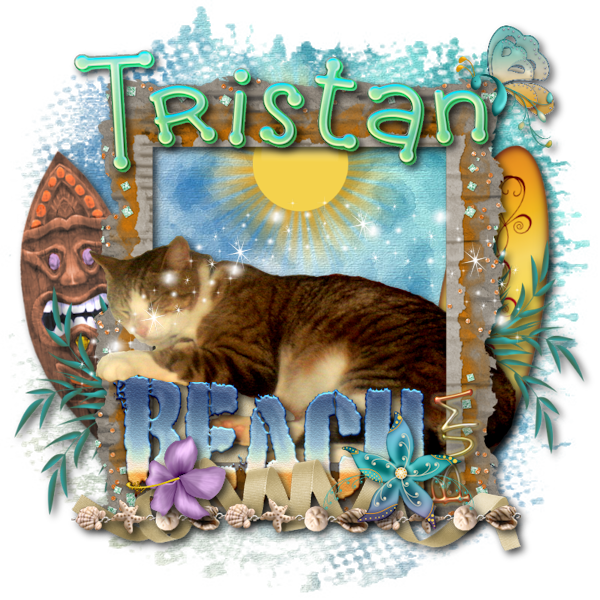 Hey, check it out! I found a Tiki Bar! Lots of Coconut Milk drinks for me!
Well, as you can see, I got a spectacular tan and had a great time. Can't wait to do it again!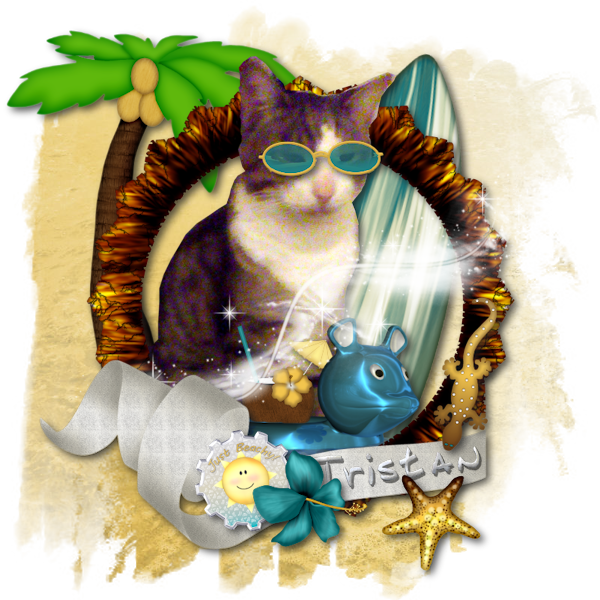 As for the rest of you, don't wait to check out all of the great cat art on this Caturday Blog Hop sponsored by the Athena Cat Goddess, our birthday girl!
And of course, be sure to visit
House Panthers
to see how my sisfur Diamond fared. She HATES the water and wouldn't go near it!