Look I just want to say that I'm a little miffed that Trooper went with a DJ and didn't invite Van Meowlin' to play for his party. But you know...I won't ruin the Dude's purrthday party by complainin'.
I'll just some singing now...you're own private little concert!
So you want to be a rock'n'roll star, Then listen now to what I say
Just get an electric guitar, And take some time and learn how to play
And when your hair's combed right and your pants fit tight, It's gonna be all right...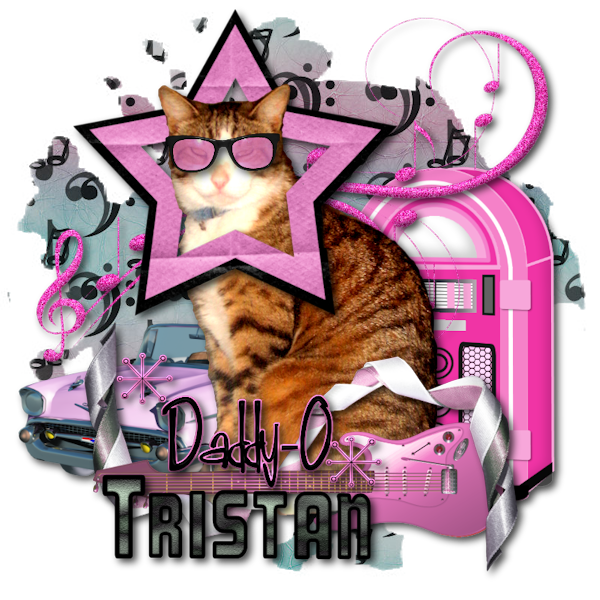 His name was always Buddy, And he'd shrug and ask to stay,
She'd sigh like Twig the Wonder Kid, And turn her face away,
She's uncertain if she likes him, But she knows she really loves him
It's a crash course for the ravers, It's a drive-in Saturday...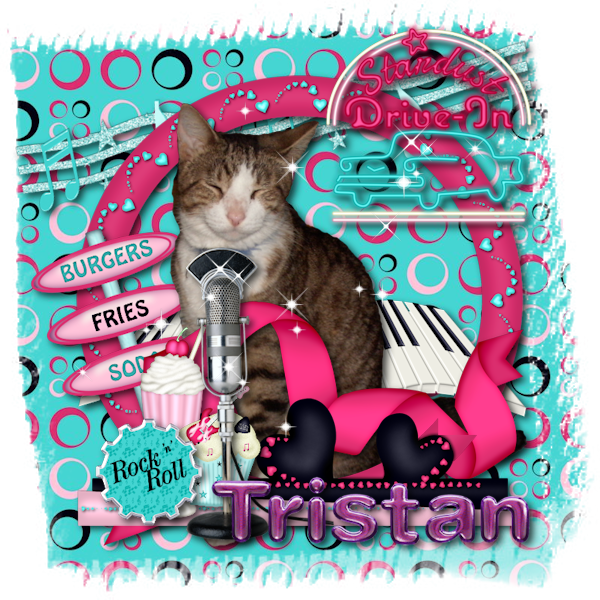 What do you mean the music's not right. Oldies is oldies!
Anyway. Time for a break and a shake!
I do have to say I dig the retro look totally. Maybe when I get in the Rock-N-Roll hall of fame we can do like a retro display. If nothing else, the shades are really bitchin'.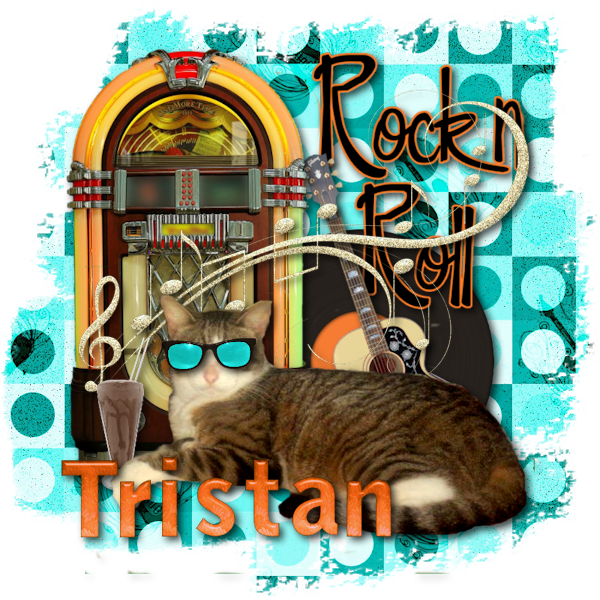 Anyway, here's our special purrthday graphic for
Trooper
! Dude does throw some pretty rockin' parties!
Athena had her birthday this week too, she's the shining star of the Cat Blogosphere, so be sure to check out her page and all of the other cats who are part of this week's Caturday Art Blog Hop.
(Yes, yes, and espcially my pushy sisfur's post over on
House Panthers
Age has not mellowed her, it's just made her more cranky!)