So, my agent thought it would a really good idea if Van Meowlin' played a USO concert for the troops in Baghdad. It sounded like a great plan, and well, it was. Everyone was really happy to see us and the show was just great!
They even made me an honorary Sargent and let me drive a tank, how cool is that?
As you can see we played more of our heavier stuff, but that really got the crowd into it. It was great for everyone involved and everyone had a good time.
But...there's always a but, right?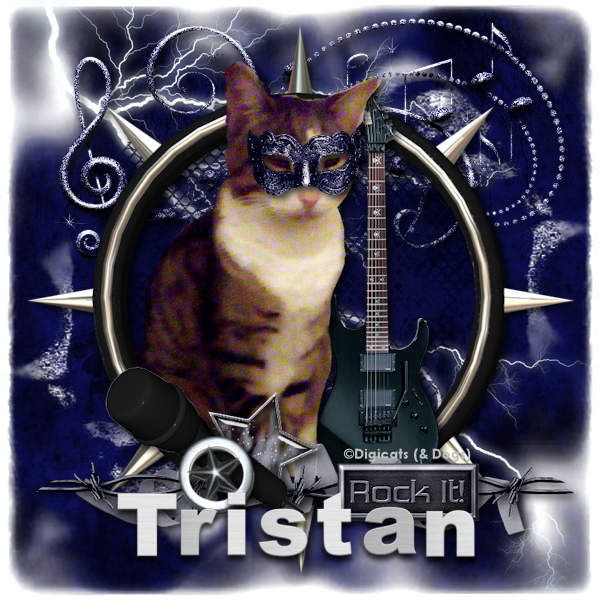 I'm out after the show and the freakin' puparoni - did you even know they have freakin' puparoni in Baghdad? - got a questionable shot of me in the back ally with a little bit of nip. It was well under the legal limit! And I wasn't doing anything wrong.
But you know how the tabloids are. "Van Meowlin' frontman using again!" "Tristan in and out of rehab, will he ever get clean?" I mean, I haven't used seriously in a long, long time, just a little bit here and there. I'm doing the whole psychedelic thing anymore, I'm grown out of that.
I just wish the freakin' puparoni would mind their own business. Way to blow a good high.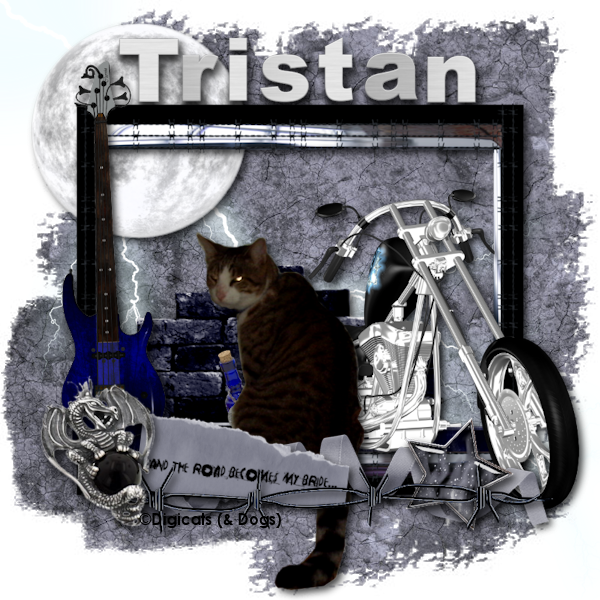 Once again, thanks to our lovely Athena Cat Goddess for hosing this Caturday Blog Hop. Click on the graphic below to go to the link up and be sure to visit all the participating pets!
Our art was created in PSPx5 and the all of the graphics were done by the Massage Therapist.