Easter is coming so we did a couple of Easter themed pictures. The first is Emo Easter. No, no...don't worry. Van Meowlin' is not going all Emo on you. We're still playing our good brand of hard partyin' rock-n-roll. But I do think being a dark, brooding mancat sort of suites me, don't you think?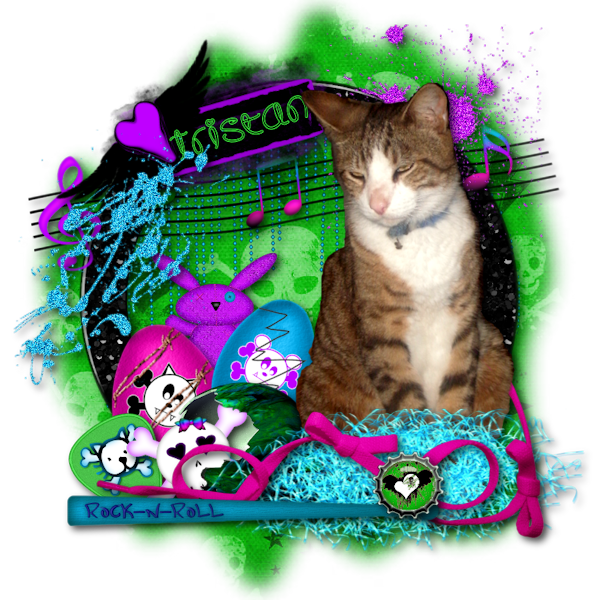 The next one is a bit of Gothic Easter. I can kind of understand this, because all the happy bunnies and chicks gets a little too much sometimes.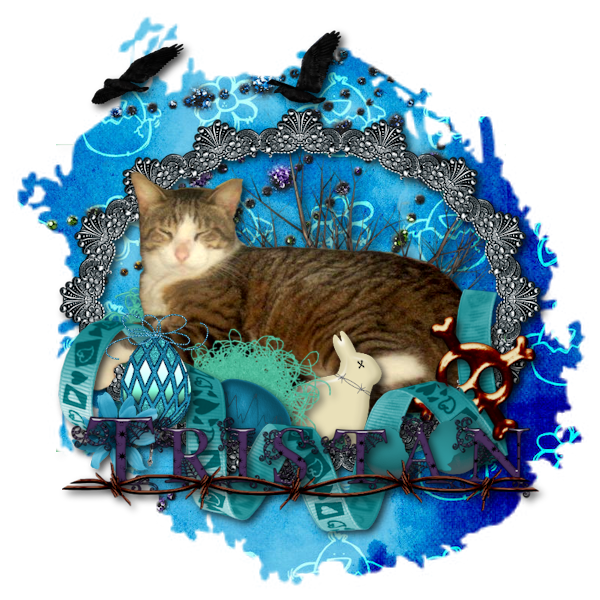 But then right in the middle of all this Easter, the massage therapist decides a British Vacation is in order.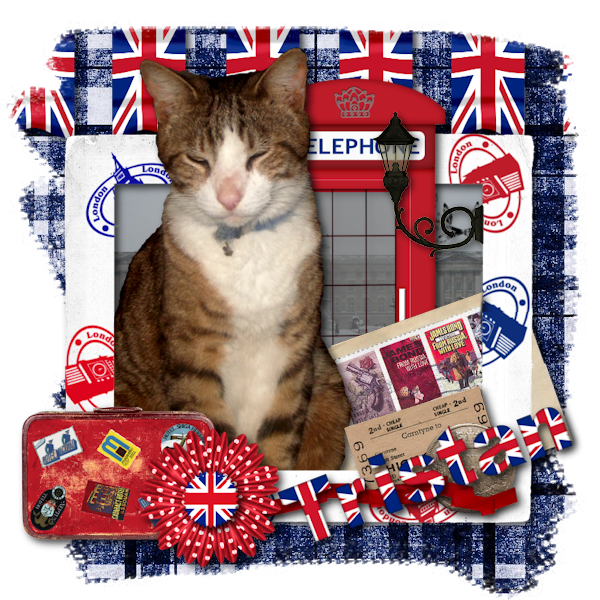 Sometimes I do not think she is right in the head.
That is my Caturday art for this week. Be sure to stop by
House Panthers
to see my sis-fur's art. And also visit the rest of the blogs on this great blog hop, which is hosted by Athena, the Cat Goddess!