You gotta box?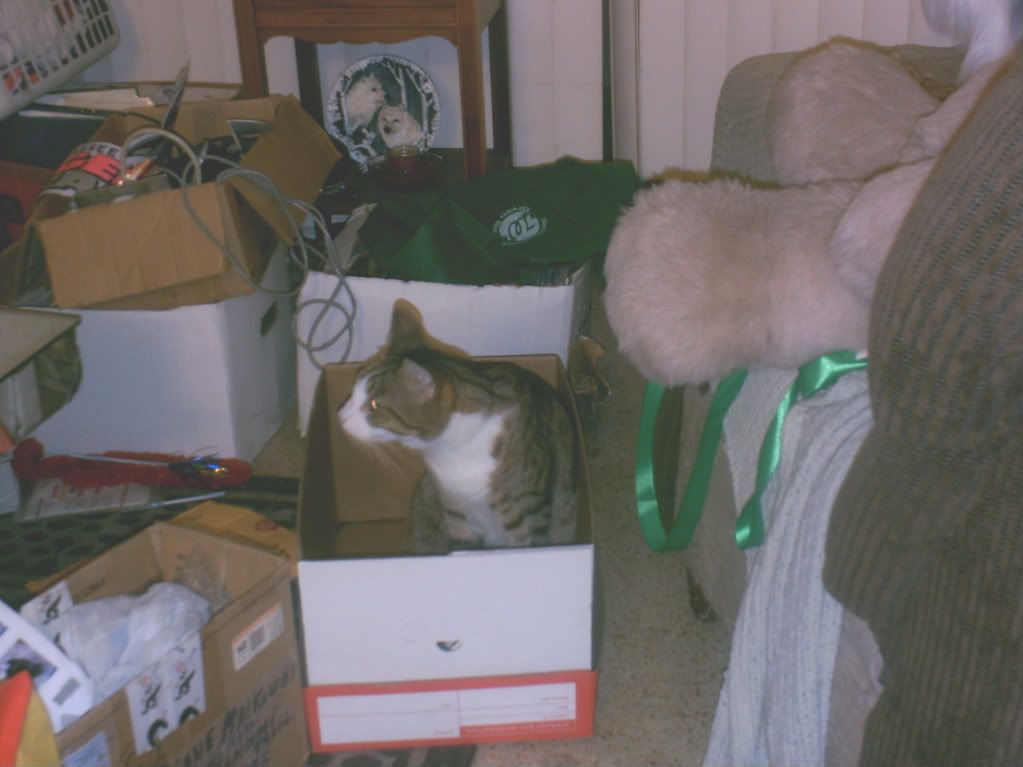 Never fear, you'll find me in it!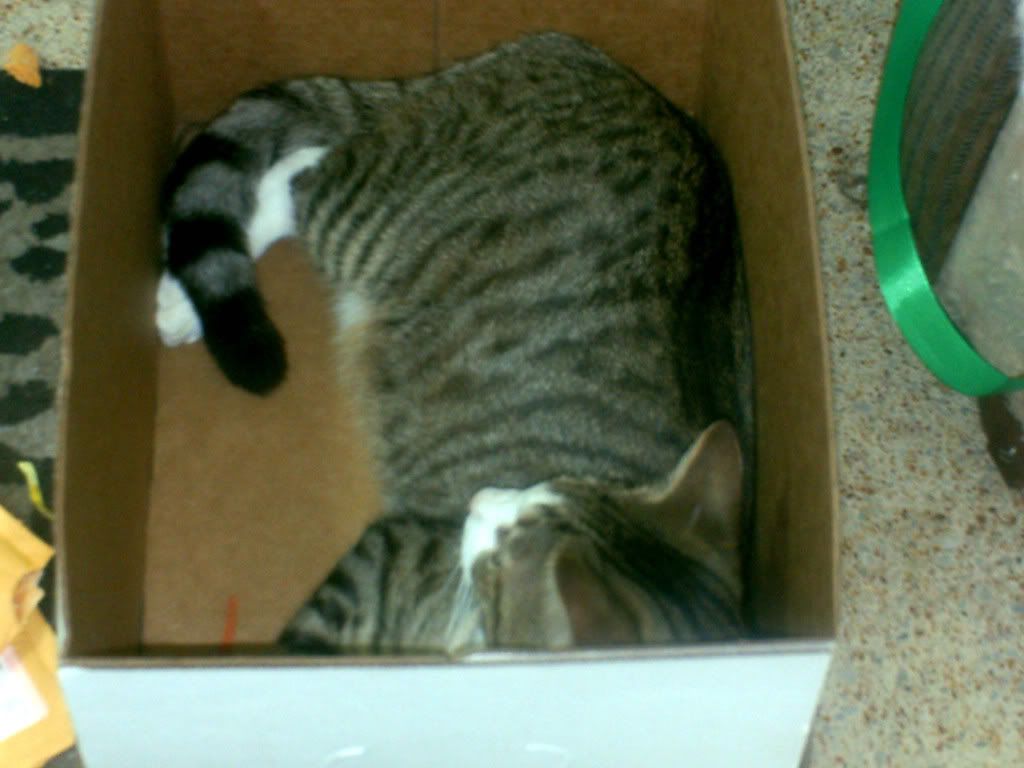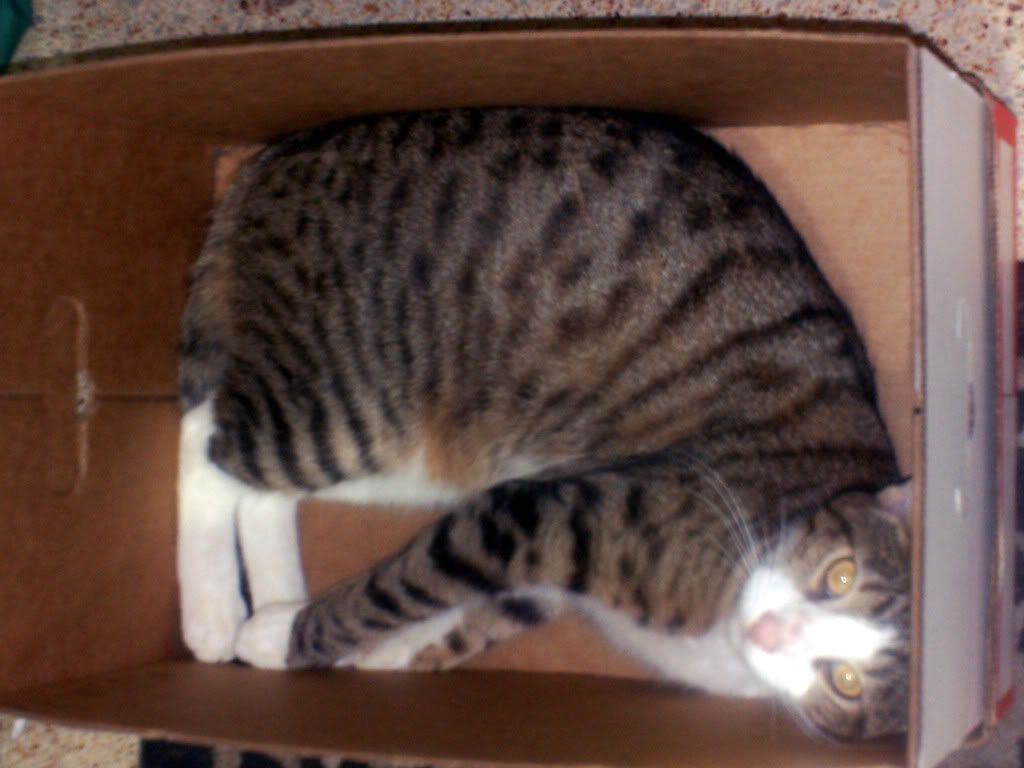 I should start a box warming business!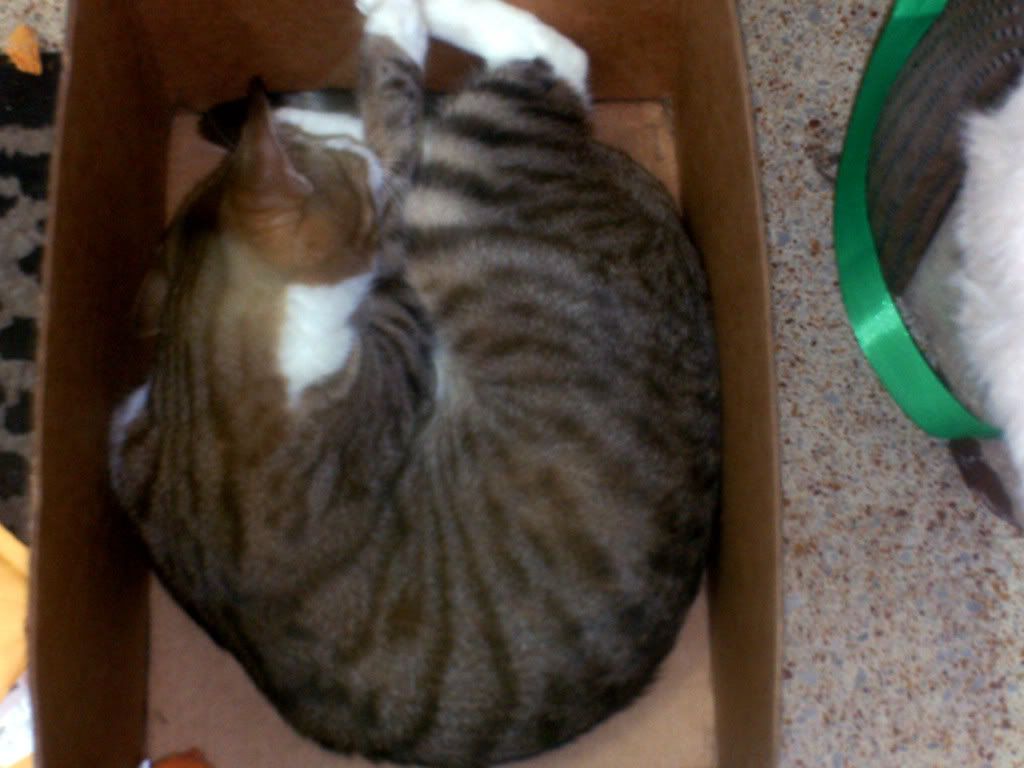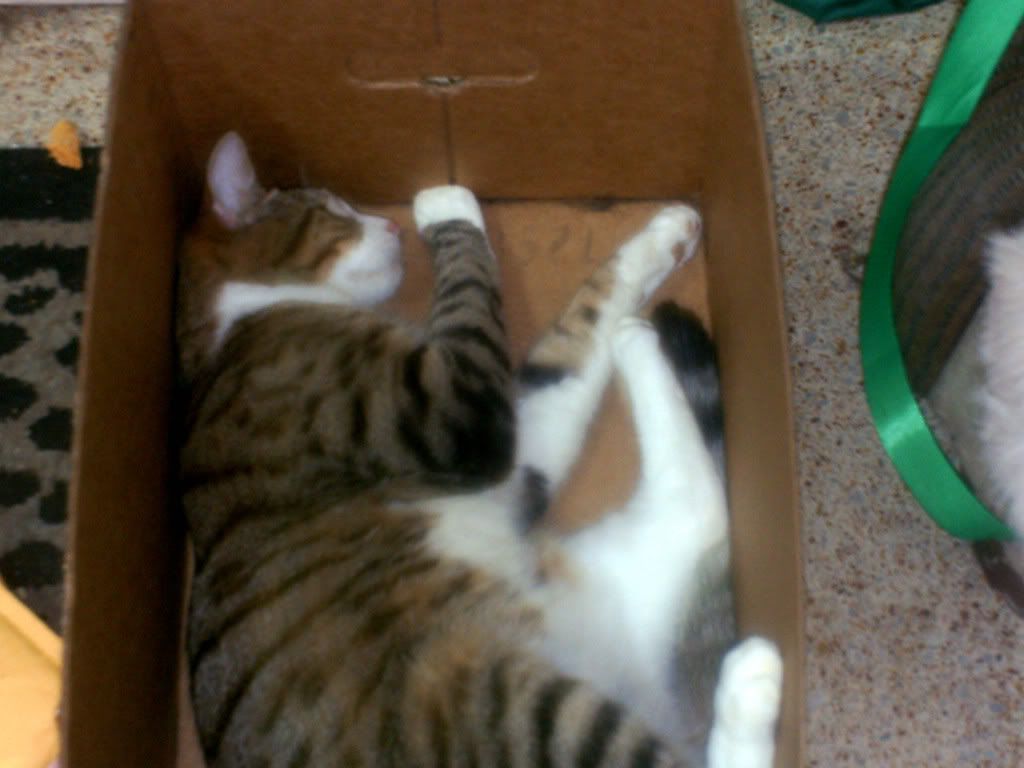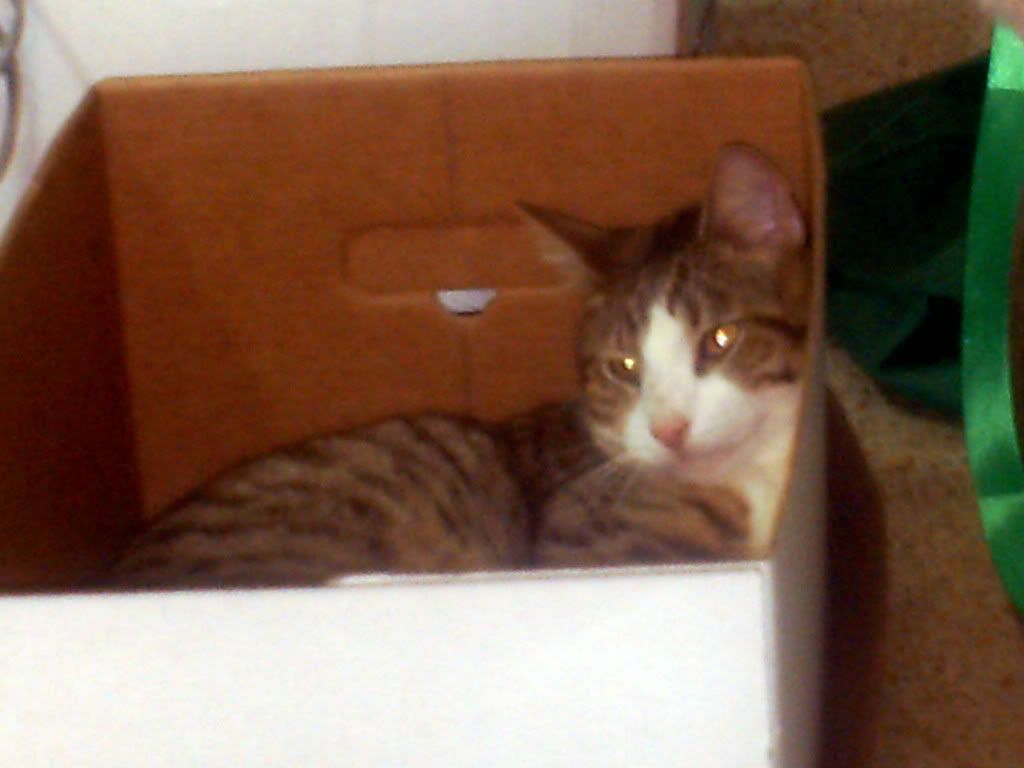 But wait...there's more!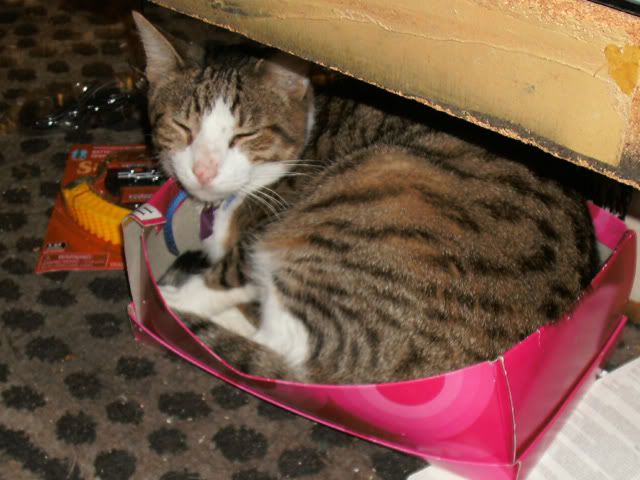 One size, fits all!
We were supposed to have a special, never-before-released, picture of me in a box, but the Massage Therapist can't find it on the hard drive. Figures!
Humans! Can't live with 'em, but there wouldn't be boxes without 'em!