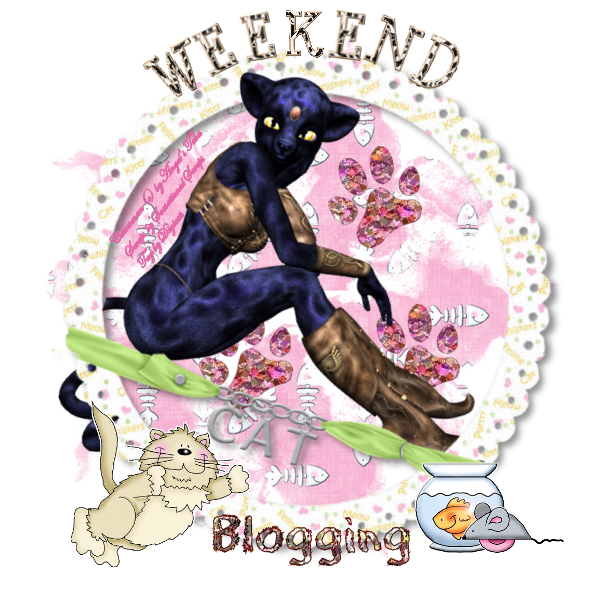 Contrary to popular belief, I did not spend the day napping, no I did not. I had a friend come and pay me a visit. However, it was a man cat sort of thing, so you'll have to wait until tomorrow for Mancat Monday.
I did however spend some time napping and....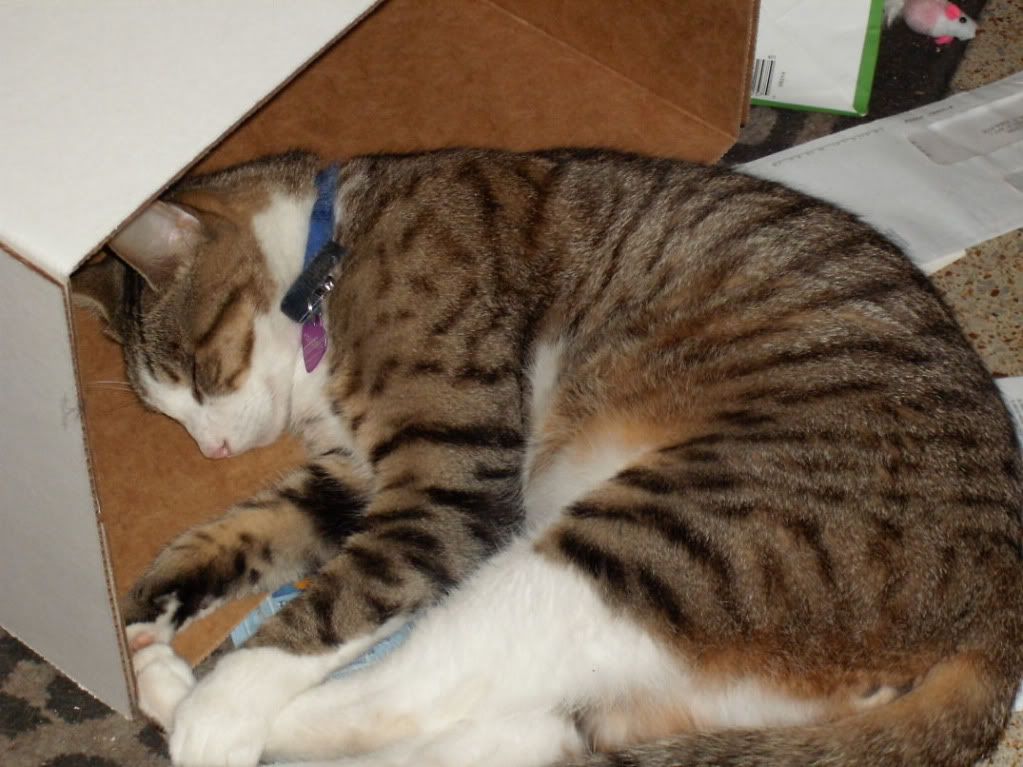 ...because I was napping in a Xerox box...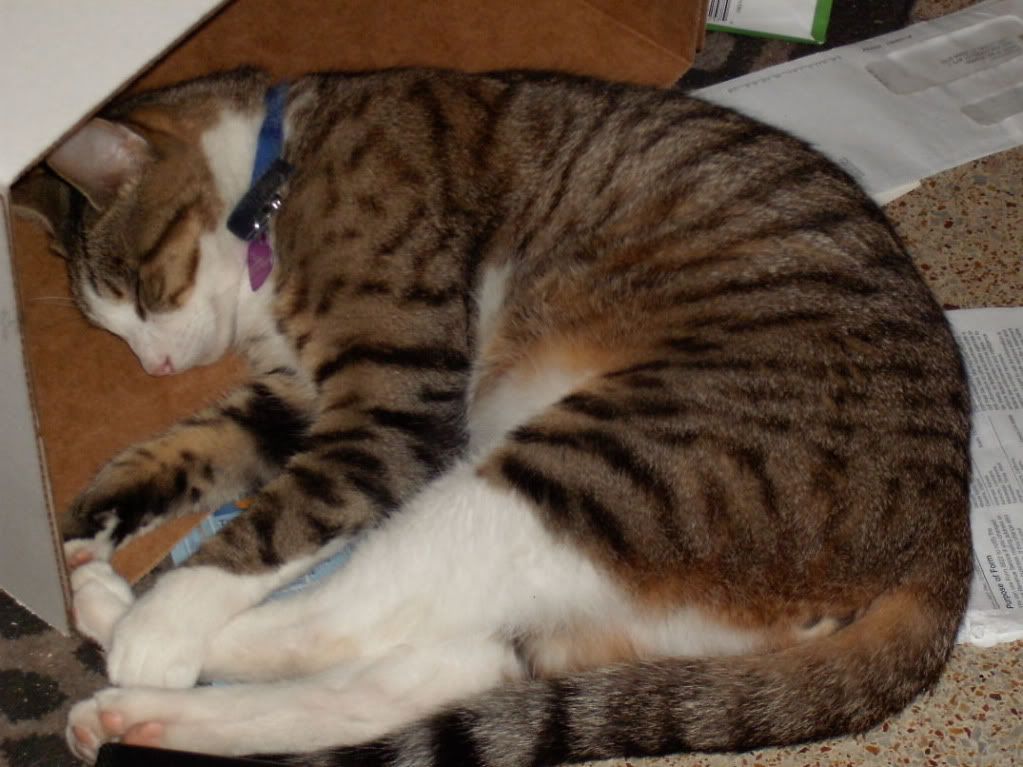 I got duplicated!
Heh!
Anyway....on to
Weekend Cat Blogging
!
We start out with post on
Meaningful Words
from Confucius Cat. I know a meaningful word. It is "Meow" usually used in the phrase "Tristan Meow?" and it means it's DINNER TIME!
Stinky Goodness here I come!
Sam Black and Mr. Tigger actually got their post in early...maybe that dog thing is good for them? Just as long has he doesn't take up all the sunny spots in the
Window Views
.
Hey dogs are allowed in the furniture in that house? What's up with that?
Vincent takes over at
Judi's Mind Over Matter
to teach a little bit of Yoga.
Over at
The Mind of Mog
, CeeCee and Meowza spend some quality time together...happily there are no kissy pictures.
Speaking of "Tristan Meow" there's something to be said about a blog called Rosa's Yummy Yums. I need a blog called Tristan's Yummy Yums. Over at Rosa's though, we get some
Yummy Yum
pictures of one of my fellow tabbies.
Willie checks in to write about his favorite passion. It seems he is a
Writer at Heart
. It's good that we've got computers now so that he can follow his passion instead of trying to hold a pencil with his paws.
More handsome Tabby Cuisine over at
Cuisine Guylaine
. Nope, sorry, not even those sunsets can match the magnificent coat we Tigers in the Grass. It's true!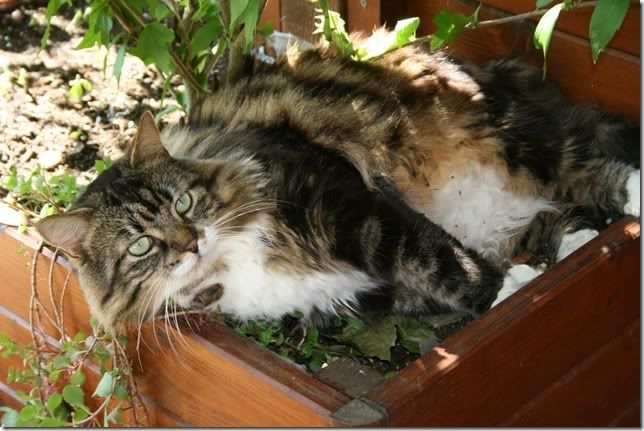 Vampy Victor has a bit of a movie for us, as he educates us on
Cupboard Phantoms
. Believe me Bud, I'm the only Cupboard Phantom in this house. The Demon Cat is the Phantom of the Coffee Table.
And that about does it for weekend cat blogging. Not a really big turnout! I'll have to advertise more strenuously when Weekend Cat Blogging returns here for Independent Cat Day and RED, WHITE, and BOOM!
Meanwhile, it's the Demon Cat's turn for "Meow" so I'm going to go and check if I can cop me some left overs. Chow babies! (That's what it's all about!)