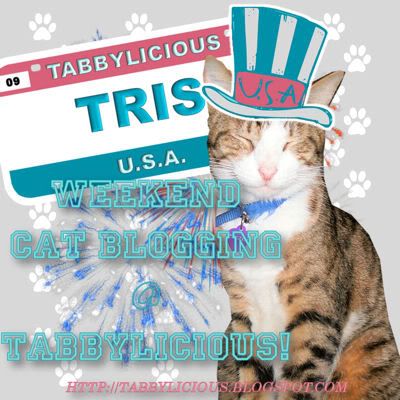 I am very sorry about getting off to late start with this, but I was sicking up all day yesterday and the massage therapist was not in much better shape. Seems it was only an upset tummy on my part though as I ate like a starving mancat this morning and have not sicked up once yet today!
So tell me about your 4th of July celebration! I'm a very patriotic cat as you can see. Have my own Uncle Sam's hat and all. I am however not going out until way after midnight when all the noise from the fireworks dies down. I do not like those things, no way.
Thanks for joining us for weekend cat blogging and please leave your comment below to be included. Thanks!