So, I'd just enjoyed my Sunday dinner and was settling in for a nice nap...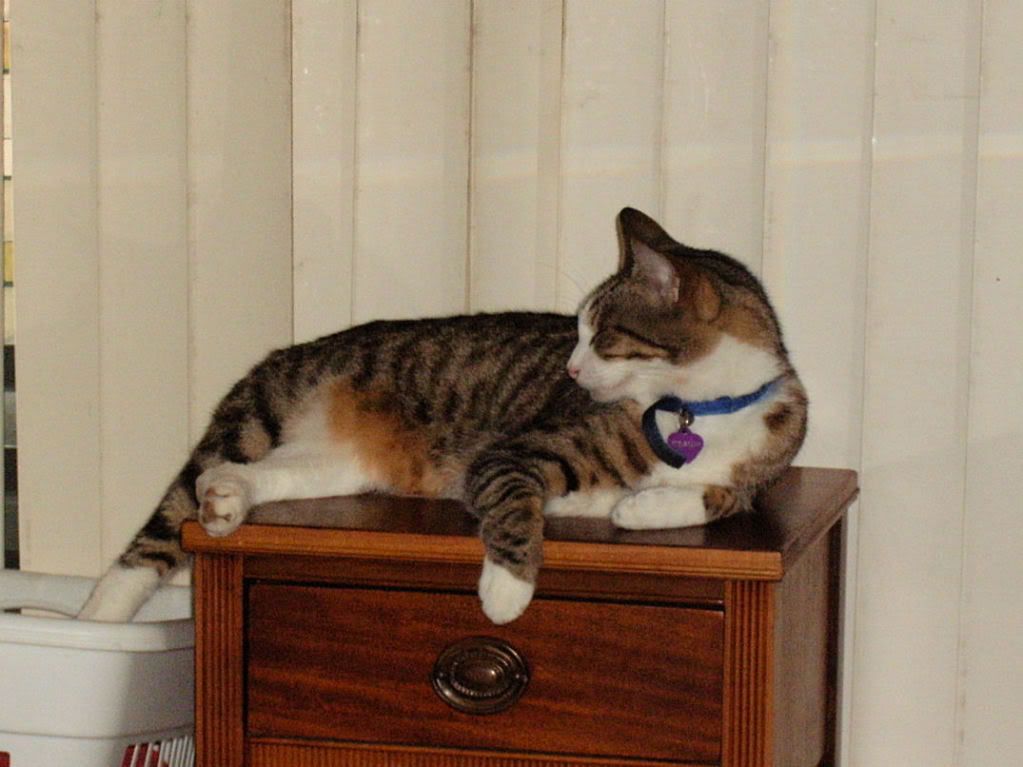 ...when suddenly the crazy massage therapist jumps me and tries to steal my coat!
Just because she can't grow a halfway decent pelt on her own does not give her the right to steal my beautiful furs!
But!!! I managed to escape with only minimal fur loss.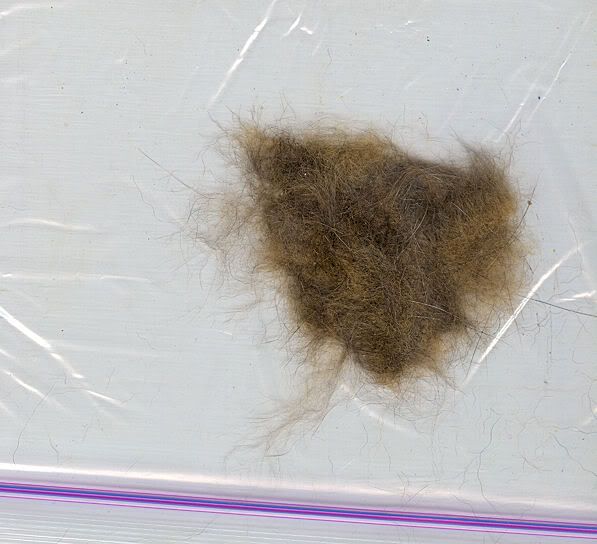 You know what's really crazy? The Demon Cat likes that furminator thing. She sits there and purrs while the massage therapist takes her coat from her. That's how twisted she is!