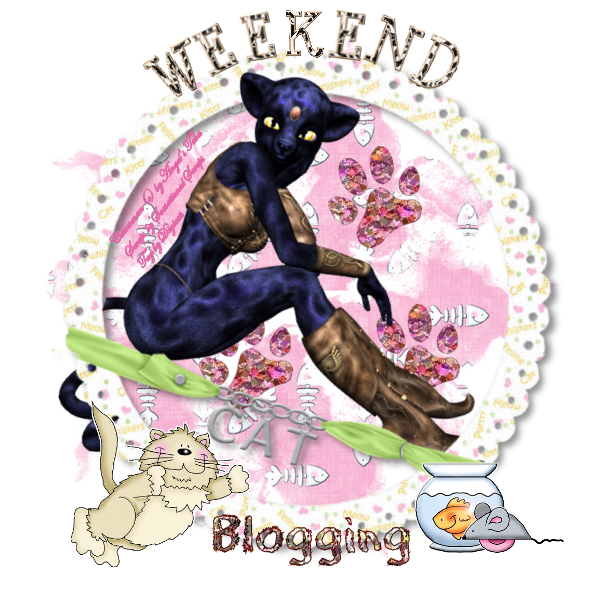 Do you "heart" Weekend Cat Blogging? I do.
It's far superior to being bitten by a rat, for example. And far less embarrassing too.
Judi's thinking that
Mind over Matter
can help her in the herding of cats. I think her crew has other plans.
Mommacat's away
but that's okay because Freya's got DaBird to keep her company. And it looks like serious fun. I'm gonna have to get the Massage Therapist to get me one of those!
Over at
Sidewalk Shoes
Patchouli is taking time to smell the rose...er...mary.
I don't think I've ever sniffed rosemary. I'll have to find some and try it.
It's Paw-Ty time over at Victor and Nina's house, as it's
Victor's Purrthday
!
Paw-ty! Paw-ty! Paw-ty! That's what we like to hear. W00T!!!!
Hey....wait a minute. That's my noisemaker. You give that back....
Over at the
House of Chaos
, Loup-Garou is 11 and showing his age. While only 1/3 of humans tend to develop arthritis, virtual all cats get it. Seriously.
Not that it's even slowed the Demon Cat down. Just ask the rats that live around here.
That's not the one that bit me. That one was dead long before I got nibbled.
Speaking of Purrthdays...
I hear Harley has one coming up
soon.
Sam Black and Mr. Tigger show us what they have to be thankful over at
Life from a Cat's Perspective
.
Some sad news over at the
Mind of Mog
as Little Klarissa has helped to the bridge after suffering kidney failure. Be sure to stop by and check out the lovely pictorial to a wonderful ol' gal.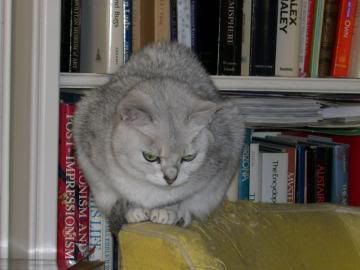 Saturday was Squillion Day and Meowza adoped Meowza over at
iMeowza
. We have Squillions and they were supposed to do a report but...
Truthfully, I was hogging the blog, looking for sympathy for wounds.
For a change of pace, Mushka has blog-jacked
Vampy Victors
blog. She confirms, as we have long suspected, that she's no goodie two-shoes, but is in fact, the Mistress of Mayhem.
Oh that reminds me. The Massage therapist wishes to let you know that Pheonix, the March Collab Charity kit, is now available at
Aussie Scraps
. 15 digital designers have come together to create this mega-kit to help out the Victorian Bush Fire Victims. The price is only $5.00 and you get some totally awesome digi-scrap. Be sure to check it out.
Thanks for joining us again for our little trip around the Cat Blogosphere!
Need more cats? Mom Robin and Hotties are hosting the
Bad Kitty Cats Festival of Chaos
, while Rocky, at Artsy Catsy is going up and down and round and round as he hawks this week's
Carnival of the Cats
.