You ever hear that old saying, "You snooze, you loose?" While the Demon Cat was napping...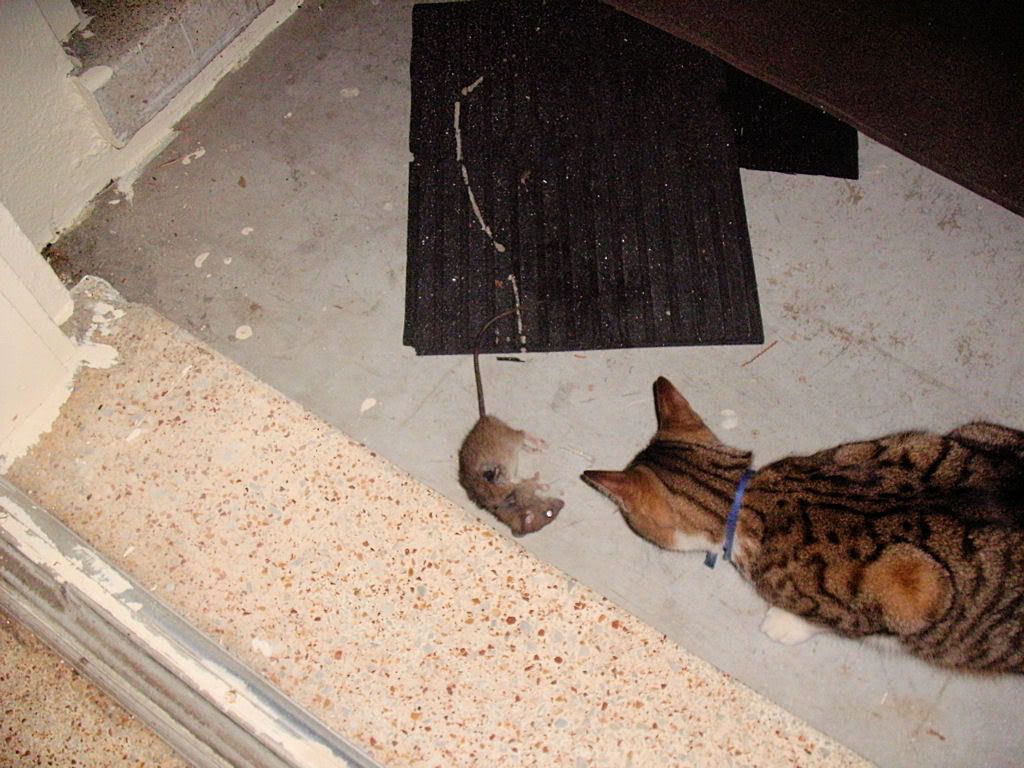 "A pressie for you! A pressie for you!" I meowl happily at the door.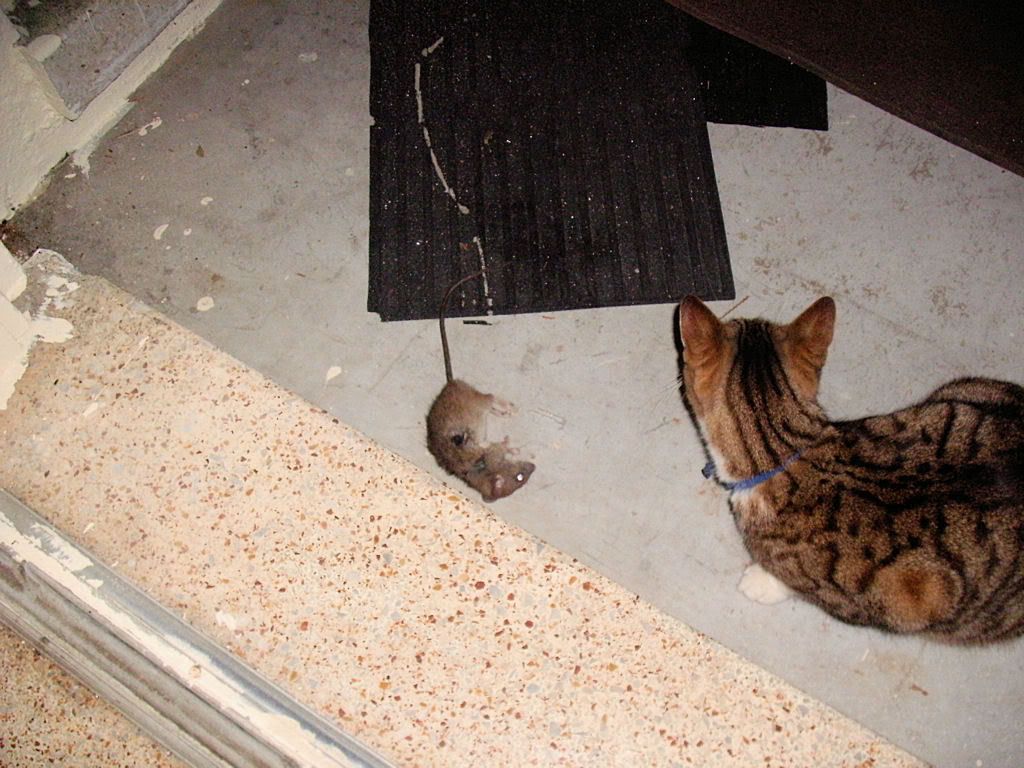 Not that I was feeling guilty or anything because I had nothing to do with it, but I wanted to get the Massage Therapist something nice to make up for the plate being broken by Notme.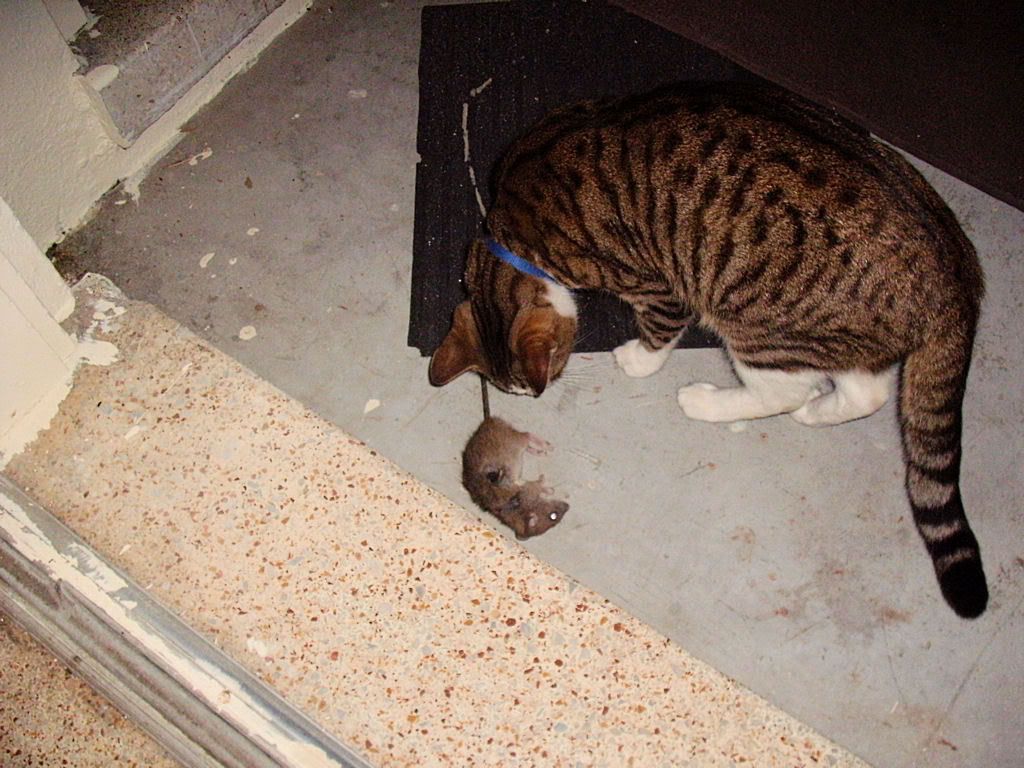 This one was much bigger than the one I had on Sunday night. It was also substantially less lively.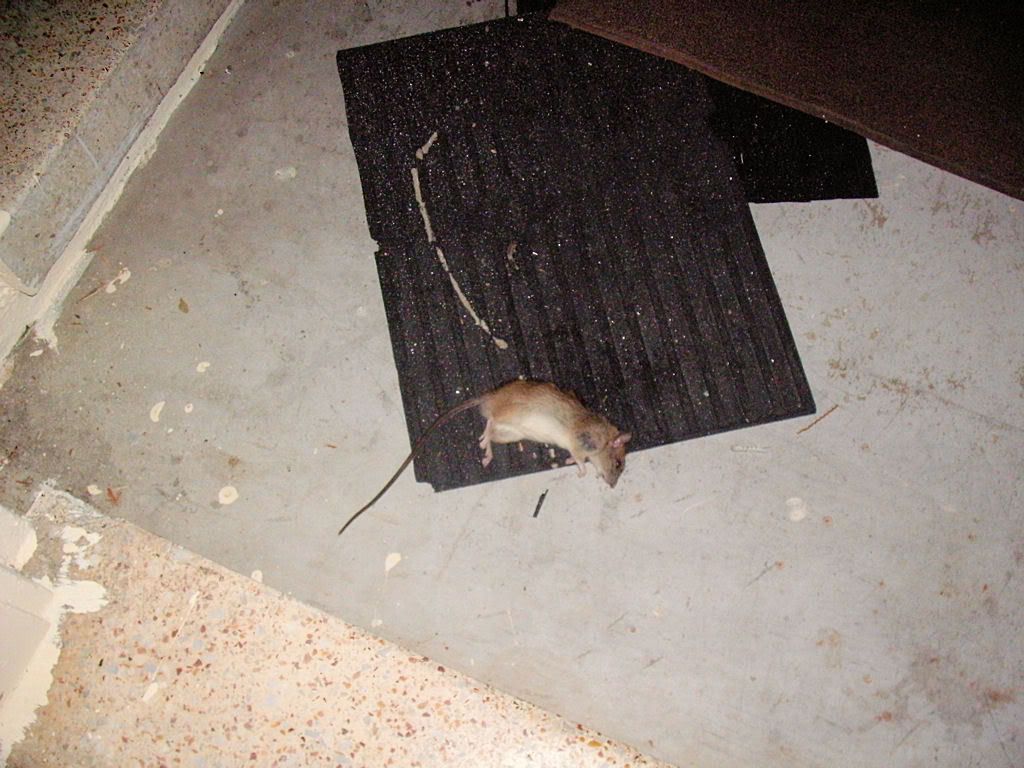 They're really not much fun once they stop running around anyway.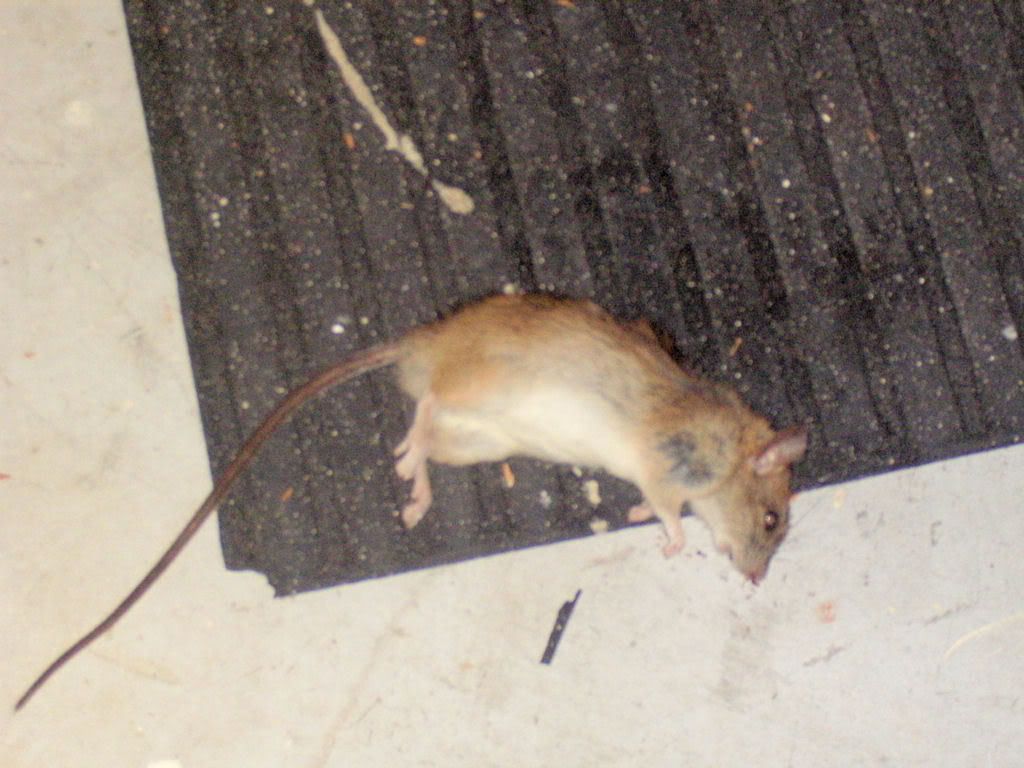 But, you know, she shares her hunts with me every day, so it's only fair that I should chip in with something now and again.
And I am nothing if not a thoughtful and courteous Mancat!
I could tell she really liked the pressie, as she patted me and called me a good Mancat! Yup, I'm a good boy!