From Notme, who was only trying to help dust, I'm sure!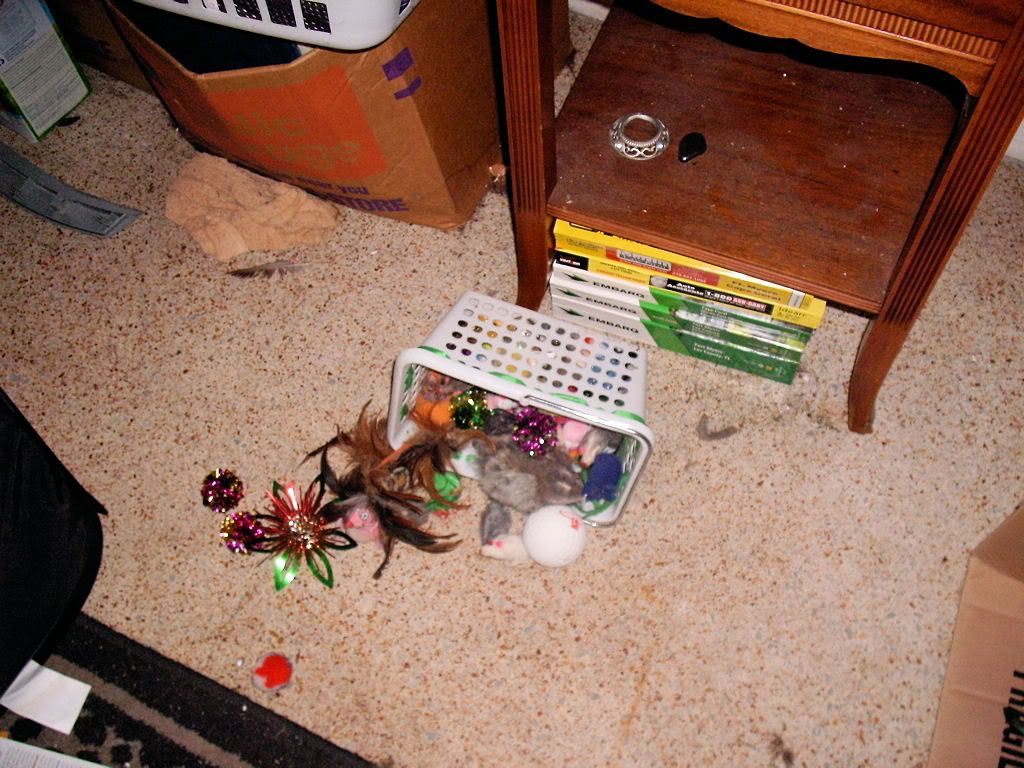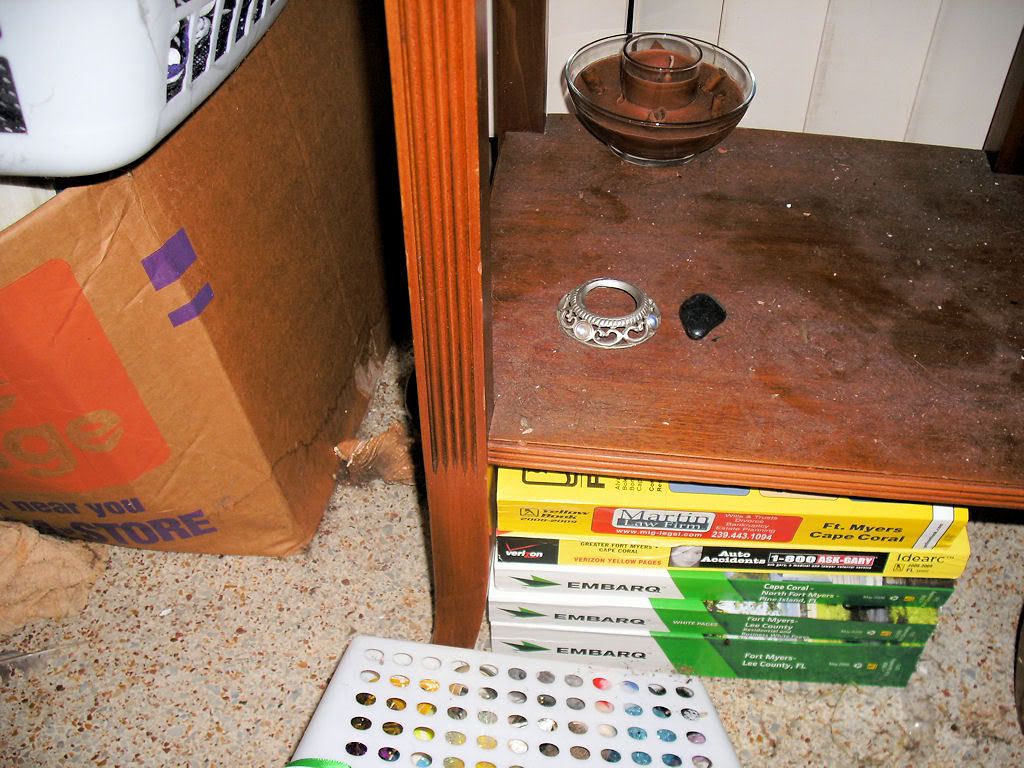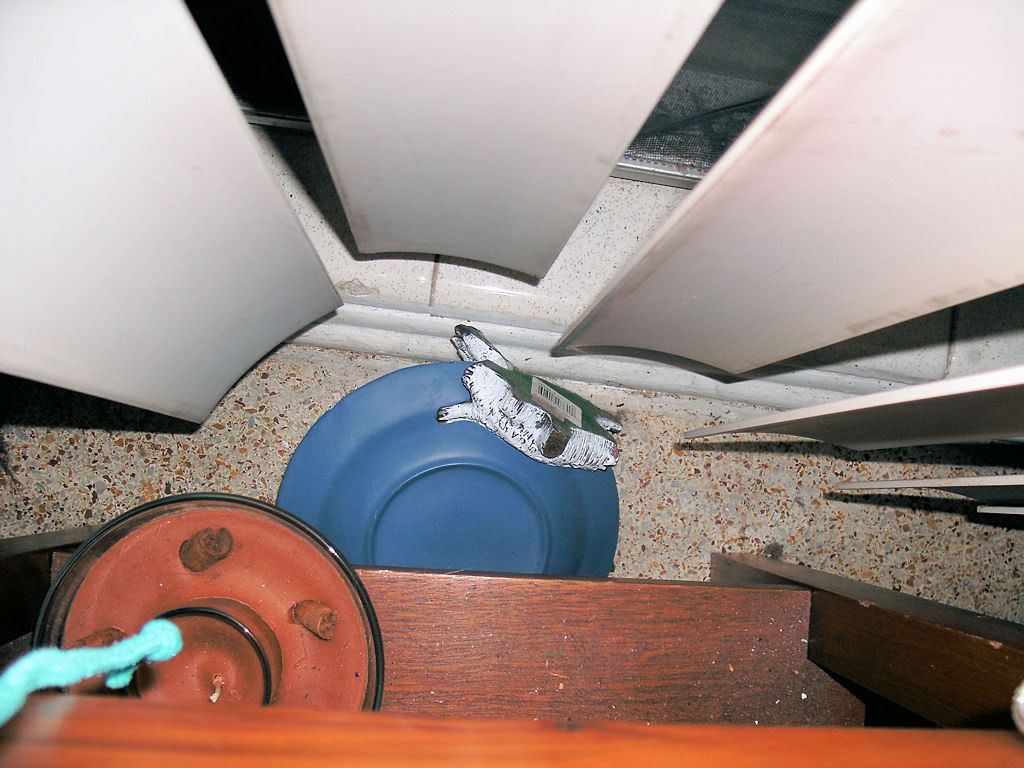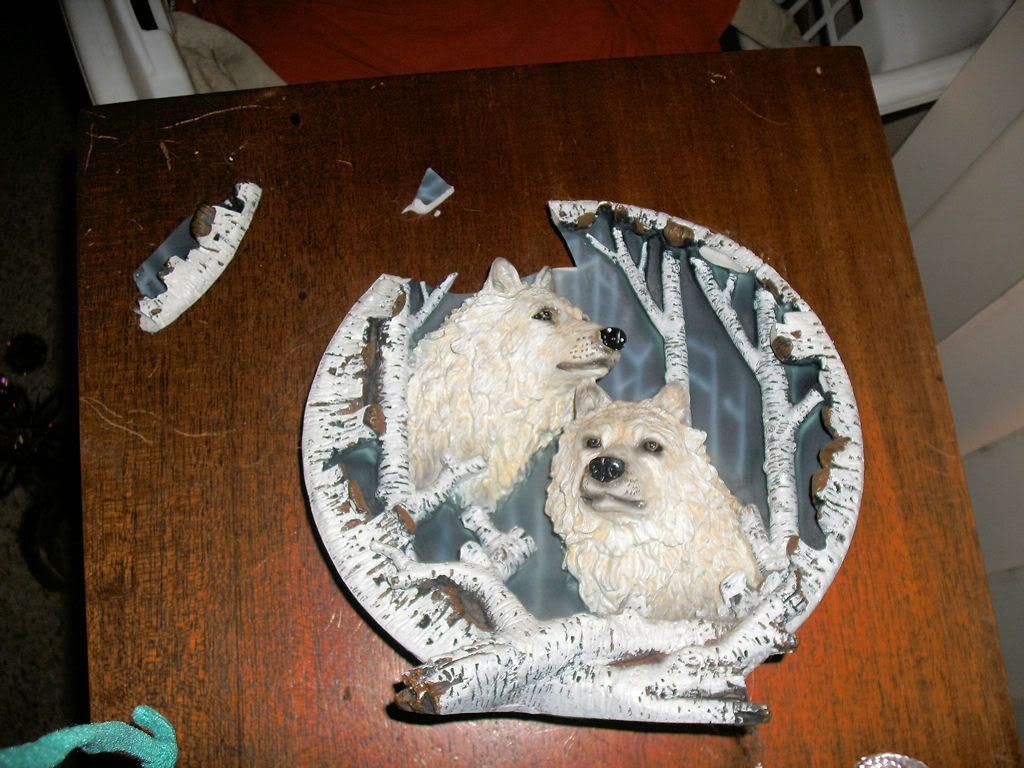 Needless to say, she's a little hissed about the plate being broken. All I can say is it's a good thing that she rescued the candle from its precarious position before it fell on the plate and damaged it more!
That Notme is going to be in a lot of trouble!