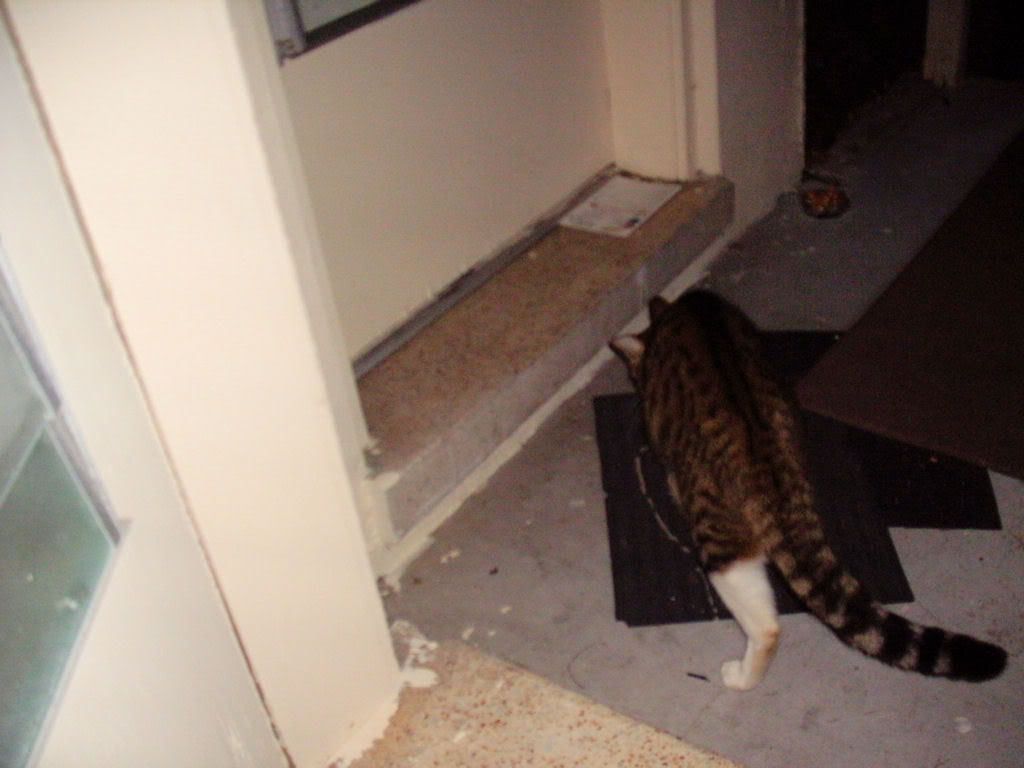 "Look what I have! Oh look what I have!" I meowl happily at the door. I have to say, the massage therapist was quite surprised that I could meowl so loudly with my mouth full.
She thought I had a lizard.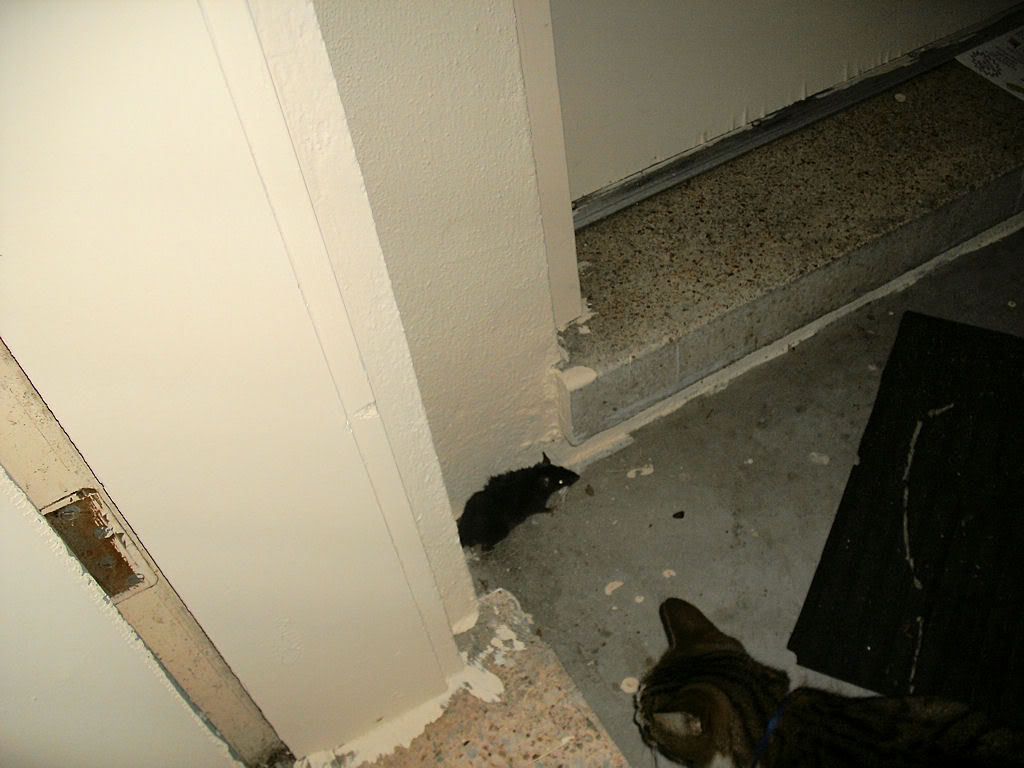 And she was quite surprised to find I had something substantially larger than a lizard. Although, I guess by Demon Cat standards, this one was pretty small. It was also still pretty lively.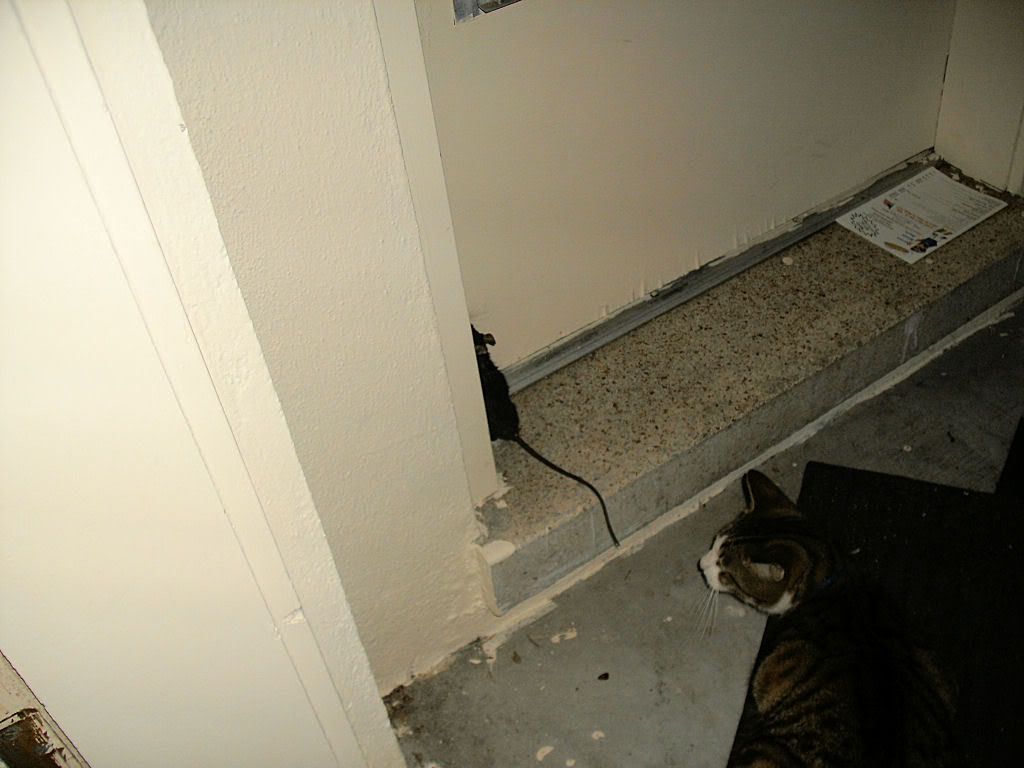 "No, Mrs. Ratty, I am quite certain the Massage Therapist does not want you in the house. and let's be honest, I want you someplace entirely differently too."
I think I shall have some Ratatouille for a late night snack!