It's Okay...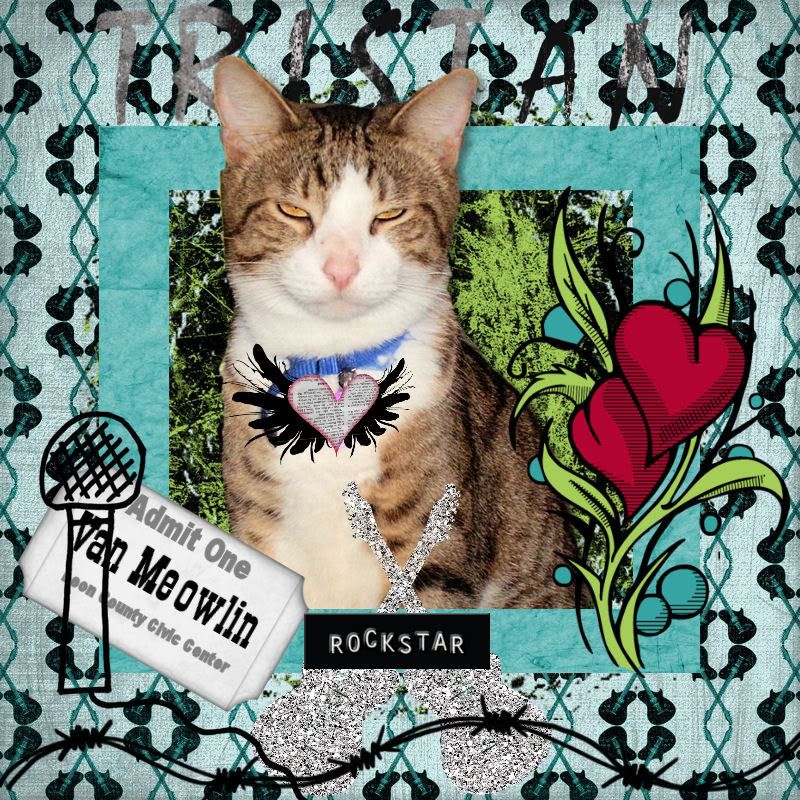 I'm with the Band.
---
"An Award! An Award!" I meowl happily.
Eric & Flynn
have given me the Kreativ Blogger award!
The rules say that I have to list six things that make me happy, so here goes:
1.
Singing.
I love to sing. I sing for any and all reasons. I sing to my food, to my water dish, even to the prey I bring home. If I'm in the house, I sing to go out, if I'm out of the house, I sing to come in. It was this vocal ability that lead to my choice of careers as a Rock Singer.
2.
Football.
I love all sports, but I'm very fond of football. I even have my own little cat sized football so that I can kick some around with the boys.
3.
Catnip.
Especially Zoom around the Room catnip. All doses are the best, but face planting yourself into a bag of Zoom around the Room Catnip just can't be beat!
4.
Hiding under the sink.
For some reason, the massage therapist doesn't like me to hide there, but the Demon Cat never bothers me while I hide there, so I can say it quite makes me happy.
5.
Treats.
Specifically Party Mix as I'm a Paw-ty sort of fellow! But any treats are good, although I'm not all that thrilled with the Pounce treats the Massage Therapist brought home.
6.
T'Abby Normal.
I love my special lady cat, yes I do. A comment from her always makes my day!
Now I must pass this award on to six other Kreativ type Cats and so I'd like to give it to:
1.
T'Abby Normal
. After all, her mom does some wonderful drawings that she shares with us. She's also a very Kreativ young lady cat herself!
2.
MISHA
. I do like his blog. And the contests he comes up with.
3. My buds at the
Island Cats
. Stop by to discover Where's Wally every Wednesday.
4.
Victor Tabbycat and Nina the Torbie
. Stop by and vote for their dad.
5.
Mr. Hendrix
, and of course, Bendrix. Maybe that's what I need, an evil alter ego. Oh wait...I have one. The Tabby of Terror.*
6.
What Lo Knows
a.k.a. Us Four Gatos. Now back from Blogger burnout with a new name and a new look and a new pug.
* Maybe I need to have a name my Evil Alter Ego contest.