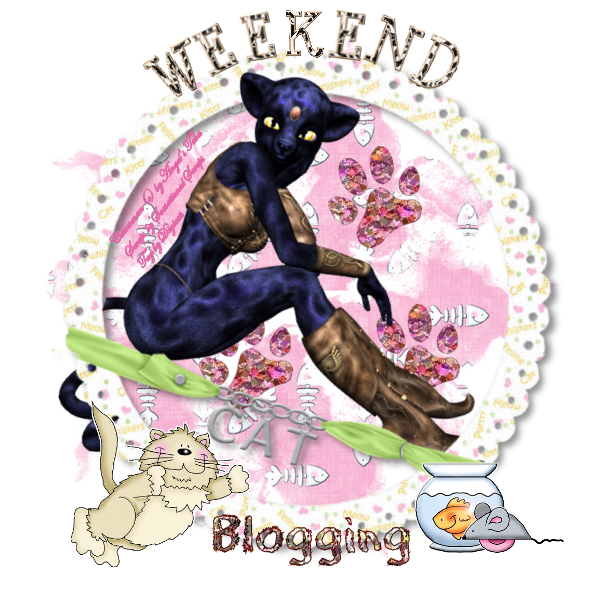 Well friends it's time for Weekend Cat Blogging as we broadcast direct to you from Little Raymond James Stadium South as the mighty Pittsburgh Steelers get set to take on the underdog Arizona Cardinals, right here, live and in person on the big err...regular sized screen TV.
We've got some Pittsburgh fans over at
Life from A Cat's Perspective
, where it looks like Mr. Tigger has already punted Samantha Black for a field goal!
Undeclared for the big event is the crew at
Finding Sirius
who are in search of the Soul Cat this weekend.
Judi at
Mind over Matter
is also pulling for the Black and Gold, and in fact, it looks like Jules is all set for the kick off!
Not everyone is as hyped about the game though. It seems that Scrappycat over at
Sidewalk Shoes
doesn't even know who's playing!
Over at
CatSynth
, Luna is more relieved that the final round of construction at Cat Synth headquarters is almost completed and things are ALMOST back to normal.
If you need some munchies for the big game, be sure to pop by
Rosa's Yummy Yums
where they're dishing up some beautiful tabby photography (along with the
12 best recipes of 2008
. Sorry...it was food, I had to look!)
More food, and Mr. Oliver is available at
Cuisine Guylaine
. Who knew we were going to have such great concessions going!
Over at
Animal Attack
, Monkey and Company are letting you vote on who should be the main focus of the blog.
More Food er...Weekend Cat Blogging over at the
Food Blog
. It seemed that Kashim wanted to get in on the baking, but burnt his paws while he was trying to help. Of course, we'll all send healing purrs his way so that he'll get better soon.
My buddy Victor is still MIA, but my Sis-fur, the Demon Cat, took a little trip down to Aus where she terrified the
Tasmanian Devils
. But she did stop in to visit Victor and a dozen other assorted cats down under, Which you can read all about on her
T-13 Post
.
Word is out too that a certain Aussie Cat is set to play in
Super Bowl XLIII
. Ol' Pablog - although dressed in Viking gear - is pulling for the Cards!
Out on the Island, Ernie and the Island Cats are
Easy on Superbowl Sunday
. Beer, chips, and Temptations -- OH YEAH!
Crikey is resting up for the big game today.
Tristan and Crikey
are both pulling for the Cards too. Hey...that guy stole my name!
Need more cats?
Zed and Agent Nine
are hosting Bad Kitty Cats Festival of Chaos over at the home of the one and only Bad Kitty Cats. Meanwhile,
Mind of Mog
has got the big Ferris Wheel spinning as Meowza hosts this week's Carnival of the Cats!
Sunday! Sunday! Sunday! What super team are you cheering for on this Superbowl Sunday?! It's not too late to drop us a comment and get in on this week's Superbowl edition of Weekend Cat Blogging!
PeeEss: Be sure to check out
High Five Sundays
over at Zoolatry, where they are featuring my girl, T'Abby Normal, along with several other good looking tabby cats!