There's an old Nick Lowe song, where the lyrics go "Time wounds all heels".
That may be, but it doesn't wound chins.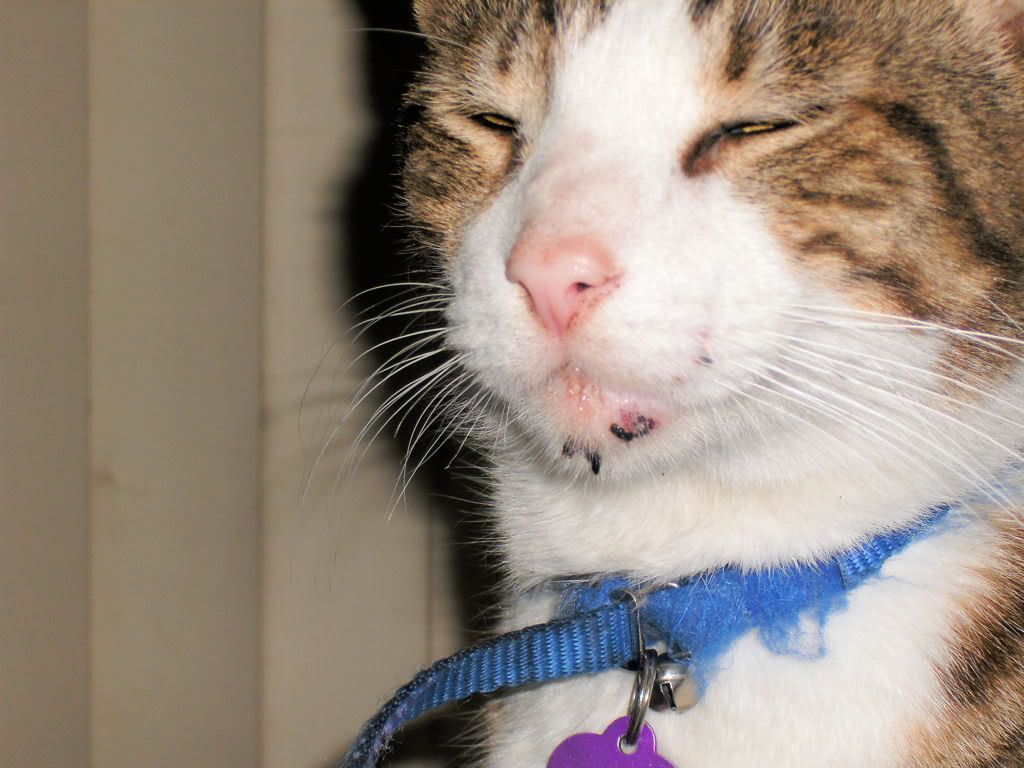 Nope. You actually need something with teeth to do that.
I'm so glad I'm up to date on my vaccines.
It's weekend cat blogging time again, so don't forget to leave your link, either on the Mr. Linky thing or in my comment box.
Thanks!
PeeEss: Is it just me, or is blogger being a real PIA today?