Welcome, to the Mancat Discover Channel. Today, we track the elusive Tiger-striped Mancat to his den.
Camouflage is very important to the Tiger-striped Mancat as you shall see.
Can you discover the Mancat in this photo: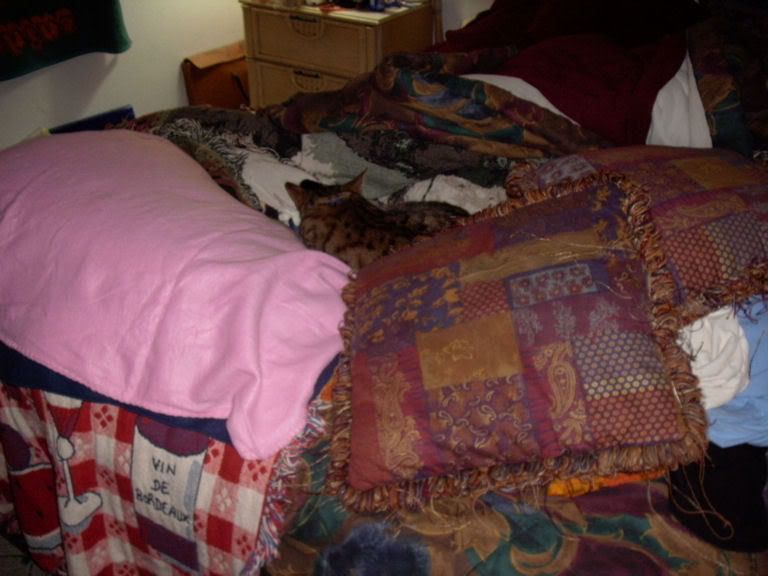 How about in this picture?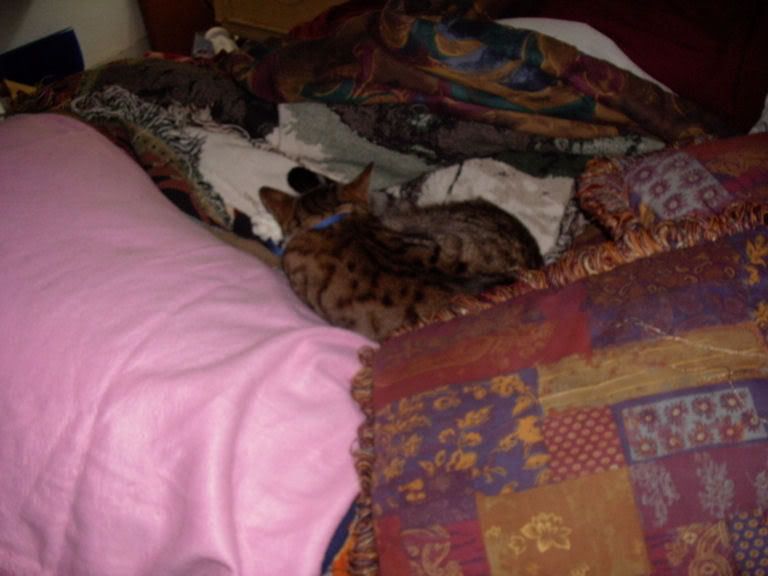 Perhaps if we move to a different angle, the white markings will give the elusive Tiger-striped Mancat away: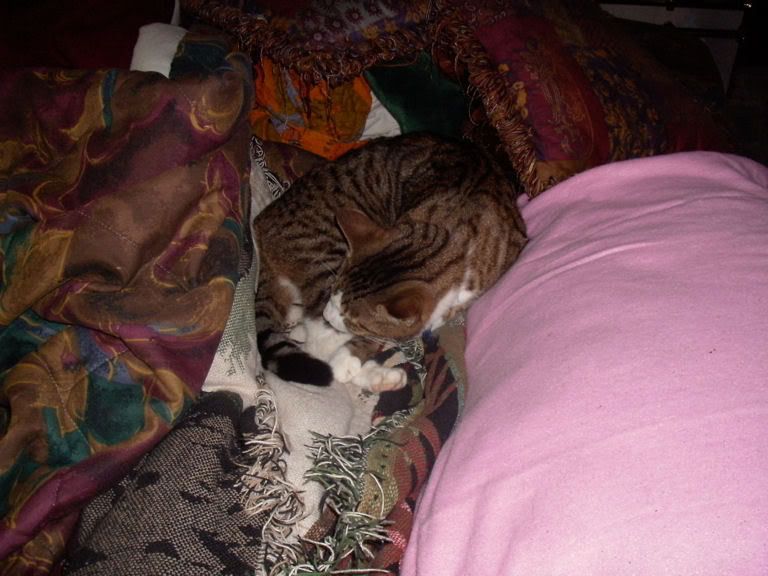 Now...as we move in quietly for a close up...
Get away from me you freaking paparazzi!!!!

And don't even ask me for a pawtograph because I'm not gonna sign one!!!
::Sheesh:: Can't a fellow get any peace and quiet around here?