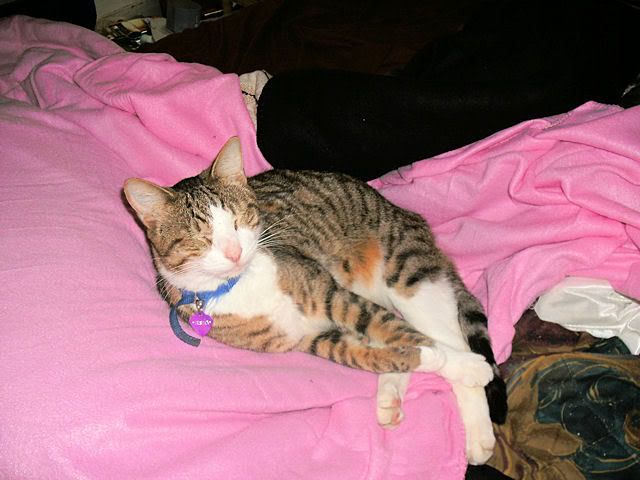 Real Mancats don't mind pink. We do mind the flash from the flashy box, however. Don't you just hate paparazzi?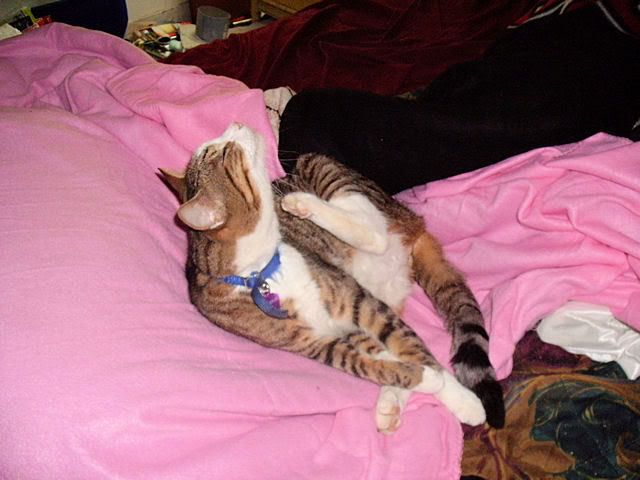 Take that paparazzi!
(Seriously, a good scratch is the best way to remove parasites!)
What a lazy Mancat I have been too! After spending most of Saturday night out on the town, I spent all day Sunday and Sunday night curled up on this nice warm bed. And can you blame me? What better way to weather the winter cold?