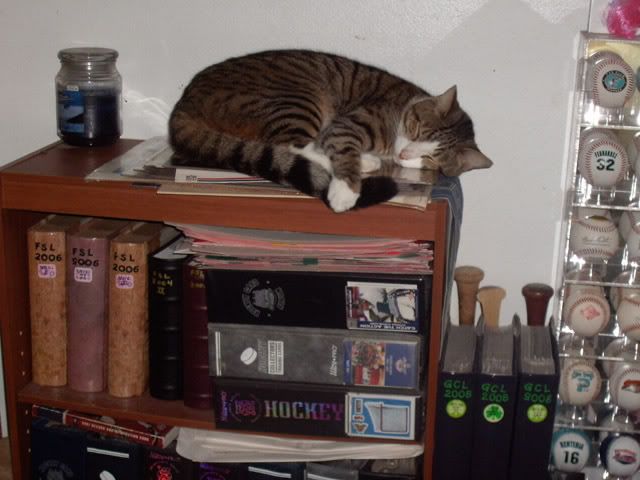 In order to achieve happiness, a Mancat needs to step up and take his rightful place in life.
And so friends after a long campaign, I have taken over my rightful place on top of the bookcase full of sports memorabilia, which of course I will guard with great care.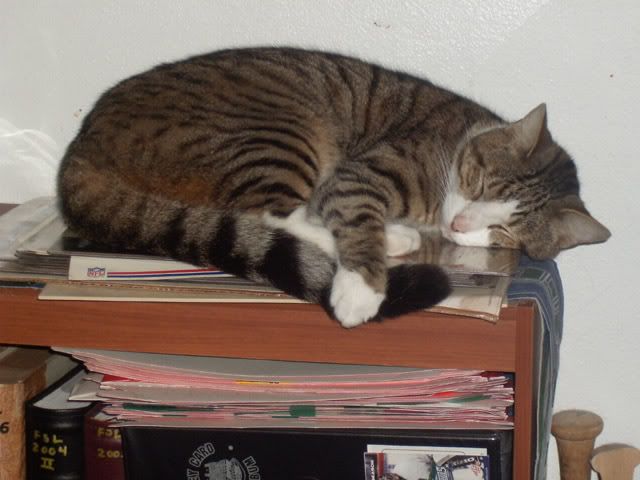 Especially the Tampa Bay Rays memorabilia.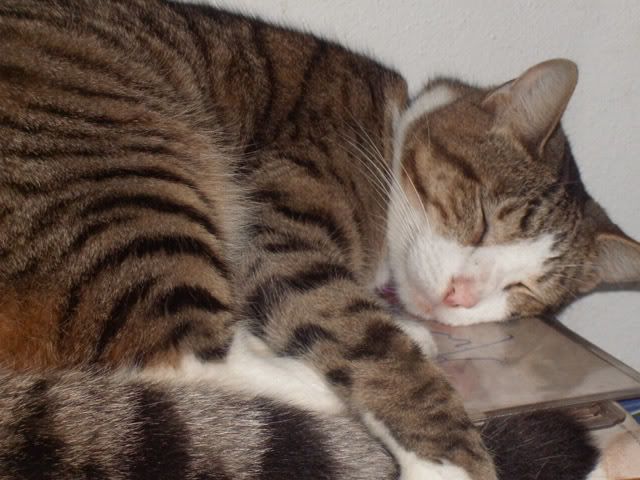 As I dream of a successful 2009 campaign!