My girl's a LADY CAT now!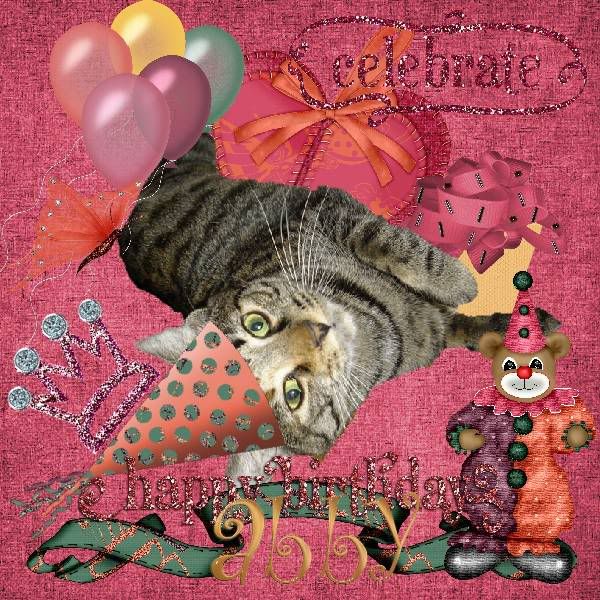 "Well she's all you'd ever want,
She's the kind they'd like to flaunt and take to dinner.
Well she always knows her place.
She's got style, she's got grace, She's a winner.
She's a Lady. Whoa whoa whoa, She's a Lady.
Talkin' about that little lady,
She's a lady cat today...."
Whooo! Happy Happy Purthday to my beautiful, sweet and fierce T'Abby Normal!
Make sure you all head on over to
her blog
and wish her a very Happy Purrthday!

Vampy Victor
has given me this great lemonade award!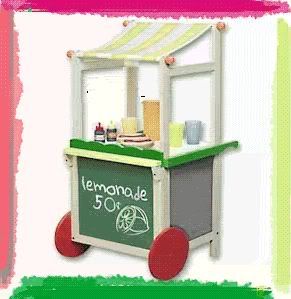 He says it's "a cause he has great attitude!"
Hey, Tabby's just wanna have fun! Life's too short not to paw-ty on down!
The rules for these awards are:
1. Put the logo on your blog.
2. Add a link to the person who awarded you.
3. Nominate 10 other blogs.
4. Add links to those blogs on yours.
5. Leave a message for your nominees on their blogs.
10 Cats? Wow...that's kind of tough, especially as this award as been around for a while. But the cats I'd like to give it to (if they don't have one already) is:
1.
Moki
- That little guy has got to have a great attitude, to go through everything he's gone through.
2.
Billy Sweetfeets
- cause he's a rawkin' tabby like myself.
3.
Miles
- Get well soon buddy, we're all pulling for you!
4.
Chase No Face
- She's a very special therapy cat and more than deserving of this award.
5.
Mr. Tigger
- for all the fine work we does with the Mancat's Club and everything else.
6.
Jeter Harris
- who's always laughin' and laughin';
7.
Perfectly Parker
- who's always a perfect lady;
8.
T'Abby Normal
- a very specially lady today who's doesn't take life to serious, which the way you gotta look at it;
9.
Baby Mao
- he may smell of Poo, but he's a fun fellow, none the less;
10.
Rocky the Gutter Cat
- He puts up the Trip. Really. 'Nough said.
Wow! That's a lot of awarding I have to do tonight!

I want to send a VERY SPECIAL THANK YOU
out to
Misty Whispurrs
. Thank you kind lady for the beautiful Kitty Kwilt. How did you know green was my color?
We'll get pictures up as soon as we can during this mad Holly Day season!