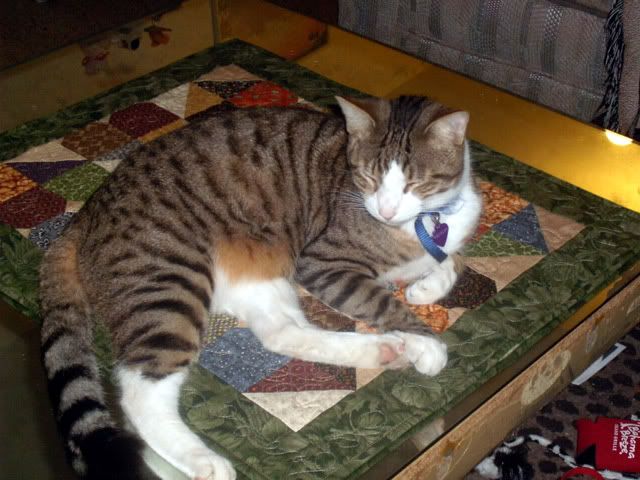 I'm very thankful today that we have a good friends like
Misty Whispurrs
and her Meowmie, who was kind enough to send me my VERY OWN Kitty Kwilt! w00T!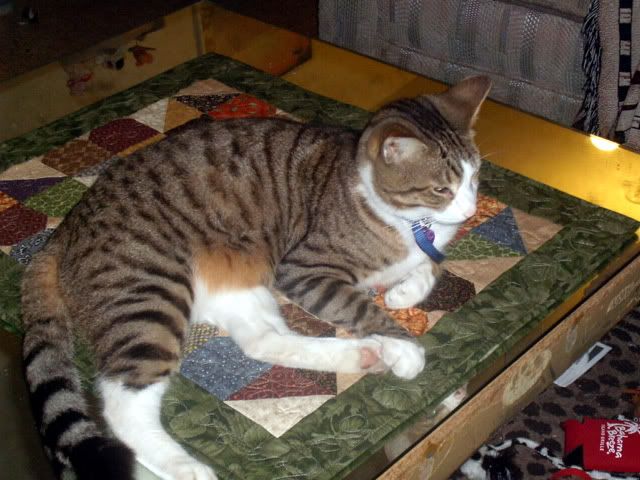 As you can see, it's beautiful green colors match my coat just perfectly. It's also very comfy and is great, not only for naps, but for all sorts of activities, like grooming and munching down on a few snacks.
Misty Whispurrs over sees the Kwilt making at the
Quilted Squirrel
, which her Meowmie owns. They live in Michigan, by the Great Lake. (I have never been there, and I don't know what's so great about it, but that's what everyone else calls it.)
The Demon Cat has a Kitty Kwilt that I had slept on for a while, but she did not like sharing with me. Now I have my own Kwilt to sleep on!
For more pictures of me on my Kitty Kwilt, visit the
Kitty Kwilt
album on Photobucket!
THANK YOU SO MUCH!