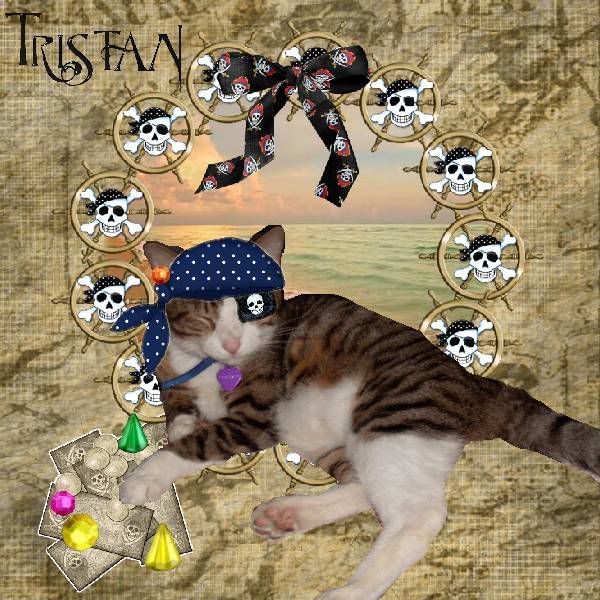 There I am, lounging on the beach on beautiful Captiva Island. Believe me, the pirating life has it's perks sometime.
Captiva Island is located in Southwest Florida, located just offshore in the Gulf of Mexico. Originally part of neighboring Sanibel Island to the southeast, it was severed many years ago when a hurricane's storm surge washed away a new channel, called Blind Pass, which is now filling in and has been mostly filled in with sand.
Like Sanibel, it is a barrier island to Pine Island, which is to the East of Captiva and north of Sanibel.
North Captiva or Upper Captiva Island is another island that was separated form the main part of Captiva in the 1921 hurricane, creating Redfish Pass. It is privately owned and can only be access by boat or small plane.
Capitva has a rich pirate folklore. The pirate Captain Jose Gaspar (Gasparilla) used it as one of his main bases and kept his female prisoners on the island for ransom...or worse. (It's a really pretty spot, for the worse stuff!)
Sanibel Island is said to have been named by Gaspar's first mate, Roderigo Lopez, after his lover whom he had left back in Spain.
Gasparilla was a Spanish Pirate, the "last of the Buccaneers" who raided the west coast of Florida during the late 18th and early 19th centuries. His legend is celebrated every in in Tampa with the Gasparilla Pirate Festival.
The Gasparilla Pirate Festival has been celebrated every year since 1904, with only two lapses, and today, over 400,000 attend the event, which contributes over $20 million to the local economy. The Gasparilla Pirate Festival consists of three street parades, a children's parade, an adult day parade and an adults-only night parade. It should also be noted that many krewes raise money for charitable events throughout the year as well in addition to participation in the parades.