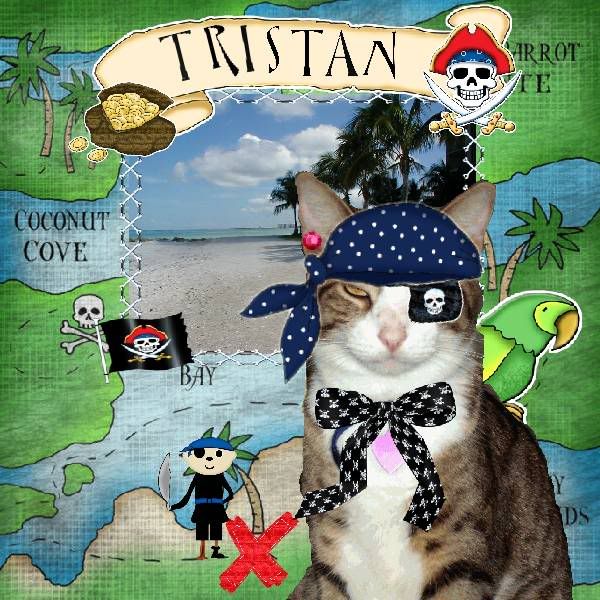 Today the Diamond Cutter has docked at Marco Island, which is the largest of Florida's Ten Thousand Islands located on the Gulf of Mexico in Southwest Florida.
Marco Island has been described as Magical, Mystical and Alluring. The attraction is tropical sun-washed white beaches and a casual easy paced life style. Sunshine, playful dolphins, Manatees, and all of the water and sun sports that go with the beaches are available for your pleasure.
But that's not why we're here. We're on a treasure hunt you see. A pirate known as Black Ceaser is is supposed to have buried between $2 and $6 million at several locations throughout the Caribbean including Pine Island, White Horse Key, Marco Island, Elliot Key and Sanibel Island, although none has ever been recovered.
Marco Island was discovered in the mid 1500s, when Spain was exploring most of Florida. The Spaniards stumbled upon a large island which contained two cool artisan springs located near what is now known as Caxambas Pass. The island became a favorite place to fill casks with fresh water for their return trip to Spain.
It eventually became known to all future sailors as La Isla de San Marco (the island of Saint Mark), named for Saint Mark, the Christian evangelist and traditional author of the second gospel in the bible. As the years went by, the site became known as San Marco Island (Saint Mark's island) and finally, just Marco Island.
Henri Caesar, also known as Black Caesar, was an 19th century Haitian revolutionary and pirate. He was a participant in the Haitian Revolution under Dutty Boukman and Toussaint Louverture as well as active in piracy for nearly a 30-year period during the early 19th century.
Black Caesar was born to a slave family kept by a French plantation owner known as Arnaut. He worked as a houseboy on the estate and, as a young man, worked in the lumberyard. He was apparently mistreated by the supervisor and later killed the man during the slave insurrection.
Joining the rebel forces led by Dutty Boukman and Toussaint Louverture, he remained with the revolution until its independence from France in 1804, when he left to try his luck at sea. Based in Port-de-Paix, he captured a Spanish ship in 1805 and soon began attacking small villages and lone vessels near Cuba and the Bahamas. Adopting the name Black Caesar, he was very successful during his piratical career before his disappearance in 1830.
Although his fate is unrecorded, he most likely fled the area after President Andrew Jackson ordered an expedition against pirates active on the Florida coast after its purchase by the United States in 1828. There is one story of his capture in west Florida and, taken to Key West, was allegedly tied to a tree and burned to death. The widow of a preacher, whose eyes had been burned out under torture from Black Caesar, is said to have been used to light the fire.
So as you see, we have our work cut out for us, exploring this island and trying to find Black Ceasar's treasure. But never fear, if anyone can find the booty that was left here, it will be us pirate cats, with our exceptional noses. We will be able to sniff it out, yes we will.
Yo ho ho and a bottle of rum, me lads! Let's get to work now, shall we?