A Bad Boy Mancat will go places he's not supposed to go.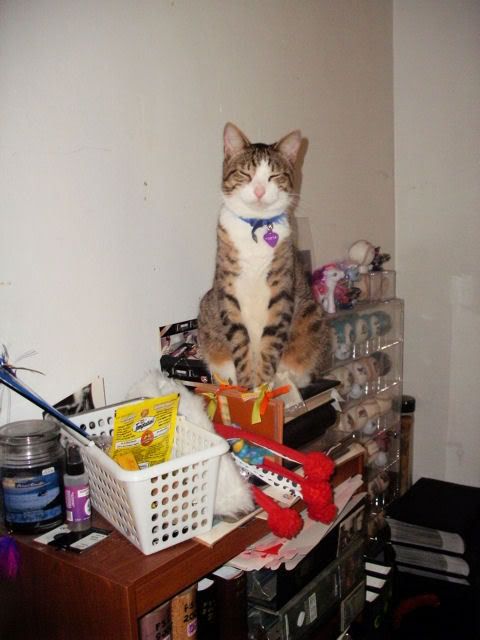 Bad to the Bone!
And look smug about being there too!
Don't forget to check out the
Bad Kitty Cats Festival of Chaos
, which is hosted below.
Once again, Samantha Black and Mr. Tigger were LATE, but you can find their post with their New Years Resolutions
HERE
.
Frankly, looking at Life from a Cat's Perspective, I think they should resolve not to be late with their carnival submissions again.
Should I resolve not to go on this bookcase? Heck no. What would I do for fun if I resolved that?