Wow! Another week has gone by so quickly on Tabbylicious that I just can't believe it! It was a very exciting week too, as I got TWO yup count 'em TWO early holiday gifts!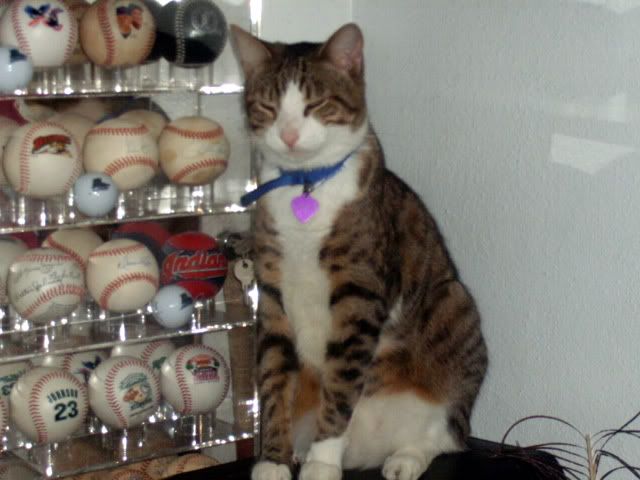 First though it started out kind of scary, as I had to get through the
Night of the Wild Hogs
on Saturday night.
The Massage Therapist said that Spam is ham in a can, and the Demon Cat said that ham comes from pigs, and I heard on the TV that pigs and hogs are the same thing, so....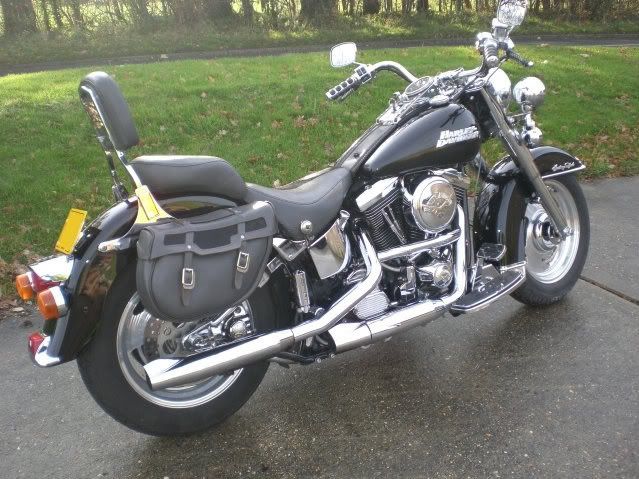 Is there where Spam comes from?
On
Mancat Monday
I talked about the importance of always being aware of your environment. Especially when food is involved.
Tabby Trismas Tuesday
was went I treated you all to my next great Trismas hit! This one is sure to go platinum, let me tell you! But! Tuesday was also the day I got
my first holiday purresent!
It was from the Massage Therapist (did I ever mention that I think she fancies me?) and it's my very own
LUV NEST
! Check it out on
Cats on Tuesday!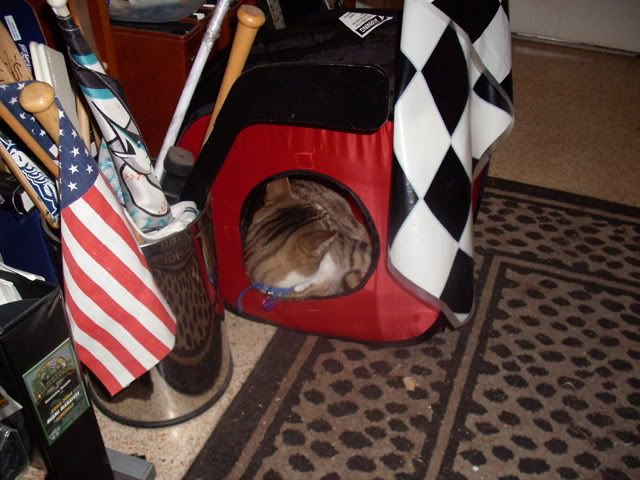 I am one lucky mancat, let me tell you because I got that little LUV NEST, just in time because on
Wordy Wednesday
, my beautiful, sweet and fierce T'Abby Normal celebrated her very first Purrthday, shedding her kitten furs to transform into a BEAUTIFUL LADY CAT. Wow!
And boy...let me tell you. Was it some paw-ty! Wooohoooo!
I also got a "Lemonade Award" from my Buddy Vampy Victor, who said it's "a cause he has great attitude!"
Hey...Catitude is everything!
On
Thankful Thursday
I got my second purresent of the week, my furry own comfy, hand made Kitty Kwilt! And in green too, just my color.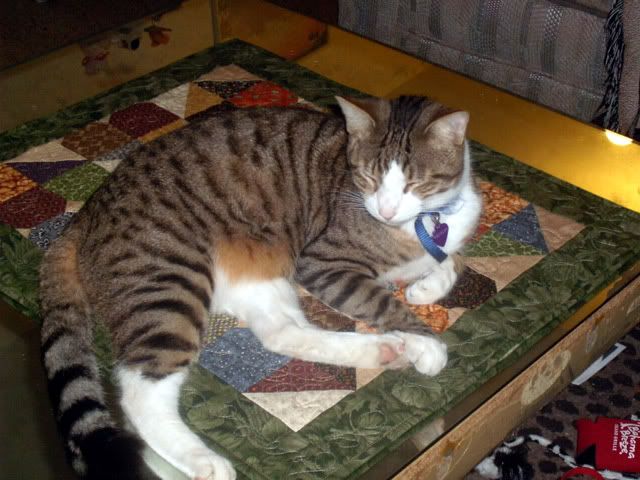 And don't I look just stunning on it?
Friday we explored the legend of the notorious pirate Black Ceaser as we searched Marco Island for the buried treasure he's reported to have left behind on
Mr. Tristan's Log
.
Tomorrow is Solstice and I hear it's a very special time of year in our household. I hope you all have had a nice week and I hope you've all gotten lots of nice holiday purresents, like I have.