You know, we've had such a fun week here at Tabbylicious, that I just couldn't decide on which post to submit to weekend Cat Blogging, so I decided to submit them all. That way, it's like getting a whole bunch of tabby goodness in one little box: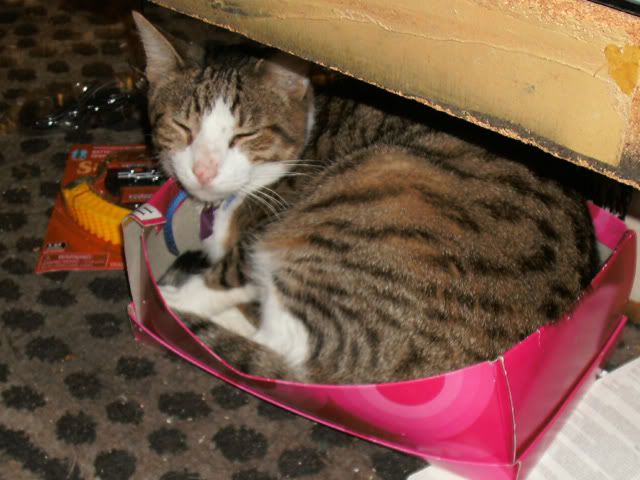 First of all, on Monday, we unveiled my first ever collectible Trismas card which features me, Tristan Tabby Cat Longtail on it. You can get one of these absolutely groooovy greeting cards for yourself! All you have to do is
E-mail me
with your snail mail address and I'll send one to you!
Pretty sweet deal right?
And to make it even sweeter, if request one of mine, I'll also send you one of the
Demon Cat from Hell in a snowstorm
! w00T!
On Tuesday, I went for a
walk in the woods
with my good friend Saffron. Happily it was warm, because she wasn't dressed for cold weather.
On Wednesday, I demonstrated my hunting prowess by
catching a turkey
. And don't forget to take the turkey trivia test and See how much you know about these delicious birds!
Thanksgiving is coming, so Thursday was all about
being thankful
. Yes, I'm thankful to have a home after being foreclosed and yes, I'm thankful for the food I get and the toys I play with, but there's something else I'm even more thankful for. And you can discover what that is in my Thursday post.
Friday I did a little fishing. You have got to see
what I caught
! Definitely the catch of the day!
To finish things off on Saturday we did some Trismas carols with the Trismas Tabernacle Trior.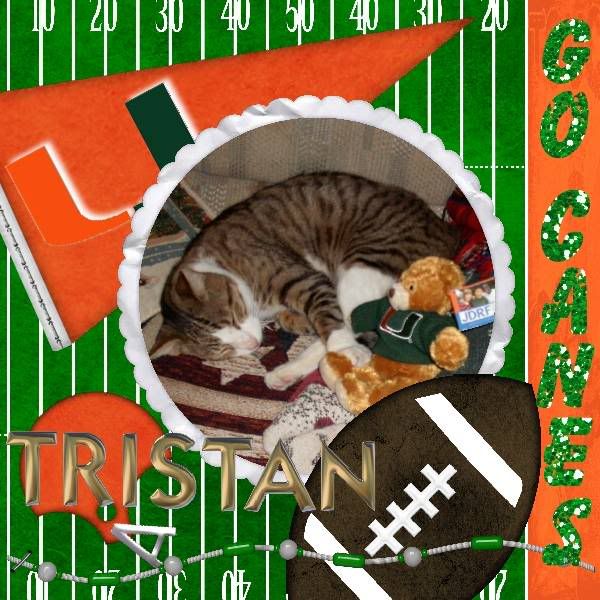 Well, my Hurricanes did not win on Thursday (41-23 vs. Georgia Tech), but both Florida and Florida St. came out on top, with the Gators beating up on the Citadel 70-19, while the Noles knocked Maryland around, 37-3.
Miz Parker's Spartans are on the right track, but still have a ways to go before they can compete with the big teams in their division. Ohio State wiped up the field, 42-7.
Today, we're gonna watch the Dolphins, which is the Massage Therapist's favorite team.
Don't forget that Trismas is just around the corner, and you can get all your Trismas shopping done online at the easy to use, K.C.'s Holly Day Shopping Mall:

Well, that's it for my version of Weekend Cat Blogging. I'm going to be hosting real live weekend cat blogging on Decmeber 6th and 7th so be sure to stop by and submit your post as I host my first ever blog carnival. It's sure to be an event to remember! Take and care and don't forget to have yourself a Holly Jolly Trismas season!