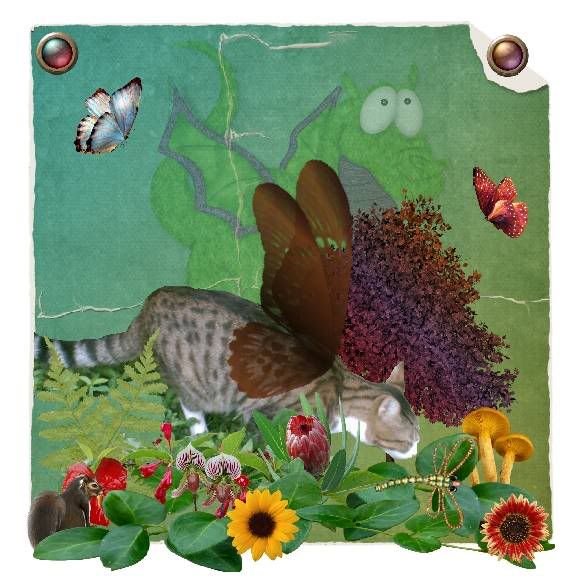 A Mancat should be ready to defend his realm from all sorts of marauding creatures. Sunday, I bravely slew and invading dragon (...er fly that is).
Of course, as a Knight of the Round Bowl, this sort of thing is rather second nature to me.
Slaying of Dragon(flies) -- Easy.
Facing down the Demon Cat from Hell -- Nearly Impossible.