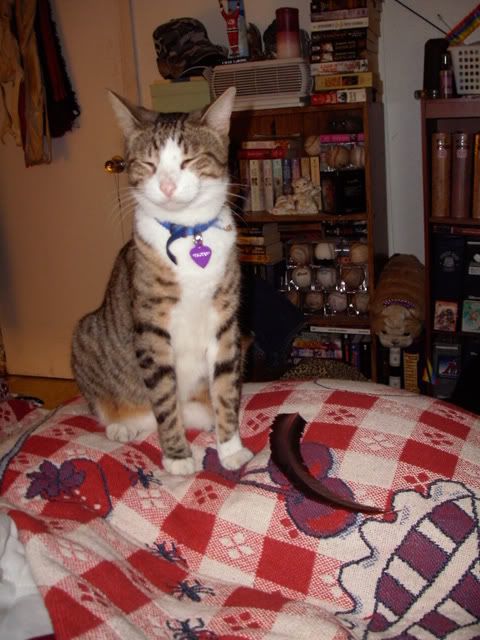 Looky! Look! I have caught a turkey...
Feather that is.
Did you know that there are 3.500 feathers on a turkey?
Did you know that wild turkeys can fly up to 55 miles per hour? That is much faster than I can run.
I know all of his because I took the
Turkey Trivia Quiz
.
Okay, I only got seven right, but I learned a lot while I was taking it. You try it and let me know how well you do (considering I just gave you two answers)!
That being said, I am ready for some...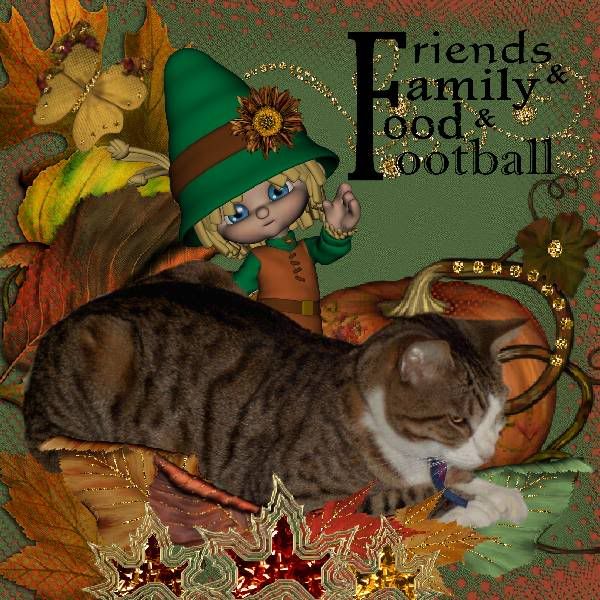 And a House Trashing party, even if it is for the Demon Cat's Purthday.