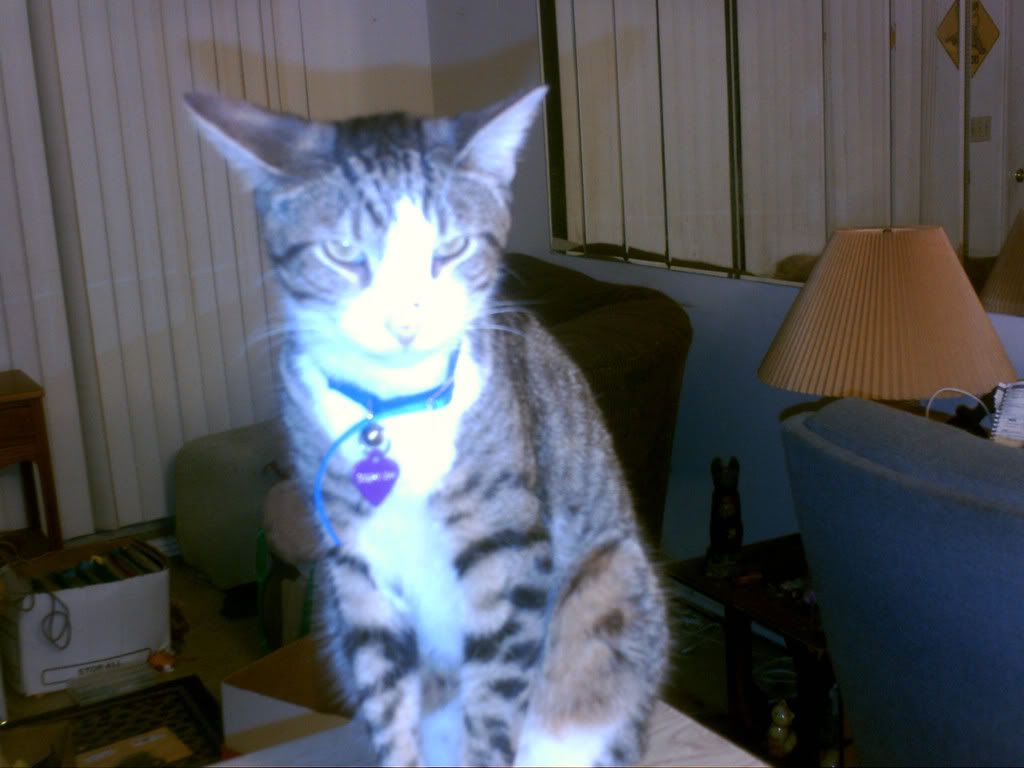 So, the massage therapist is holding the door for the demon cat, and I try to go out too. "Oh no you don't," she says as I get clobbered in my head for my effort. "You're on restriction."
Restriction?
For What?
For how long?
She says something about at least a month. Maybe forever.
A MONTH???? That is like forever. That's like the rest of my lifetime!
What the heck did I do????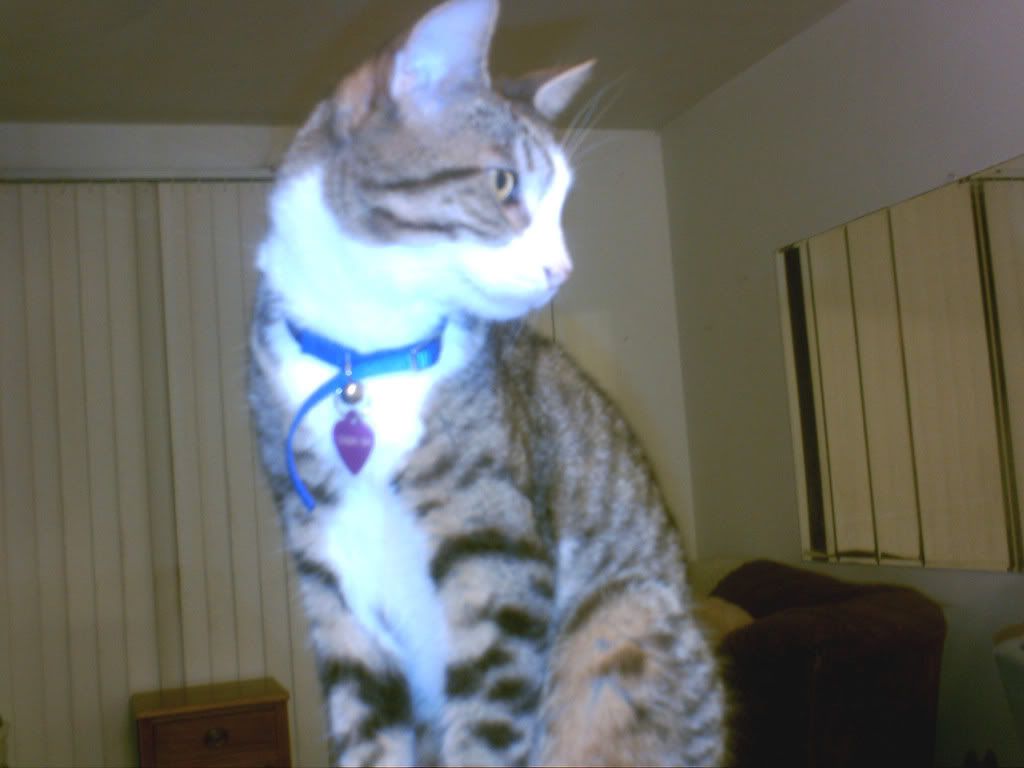 I did get another prezzie however. Do you see it on my handsome blue collar? It's a purple heart! It's because I was valorous, and got wounded! I bet I could be even braver and more valorous and collect more metals if she'd just let me out again!
Some one asked about the kitten. It's not a kitten, really, although it looks like one. It's a snoozie. It doesn't move, just sleep, all the time.
Doesn't have a thought in it's little floofy head.
Although I suppose if I ever got together with Kellie the Orange Cat, we might have kittens that look like that.
Except that I can't make kittens anymore. I gox "fixed". Not that I was broken, mind you. Kellie probably can't make kittens either. And she's got a mancat friend. And she's in British Columbia, where ever that is. (But she is a really pretty lady cat, you know what I mean?)
So....never mind.
Anyway, if there are any unattached lady cats out there that need a handsome stud of mancat to keep them warm, just let me know, okay?
I promise I won't be running all over the place, being a Casanova and staying out until all hours of the night.
I can't anyway. I'm on restriction.
Bummer.