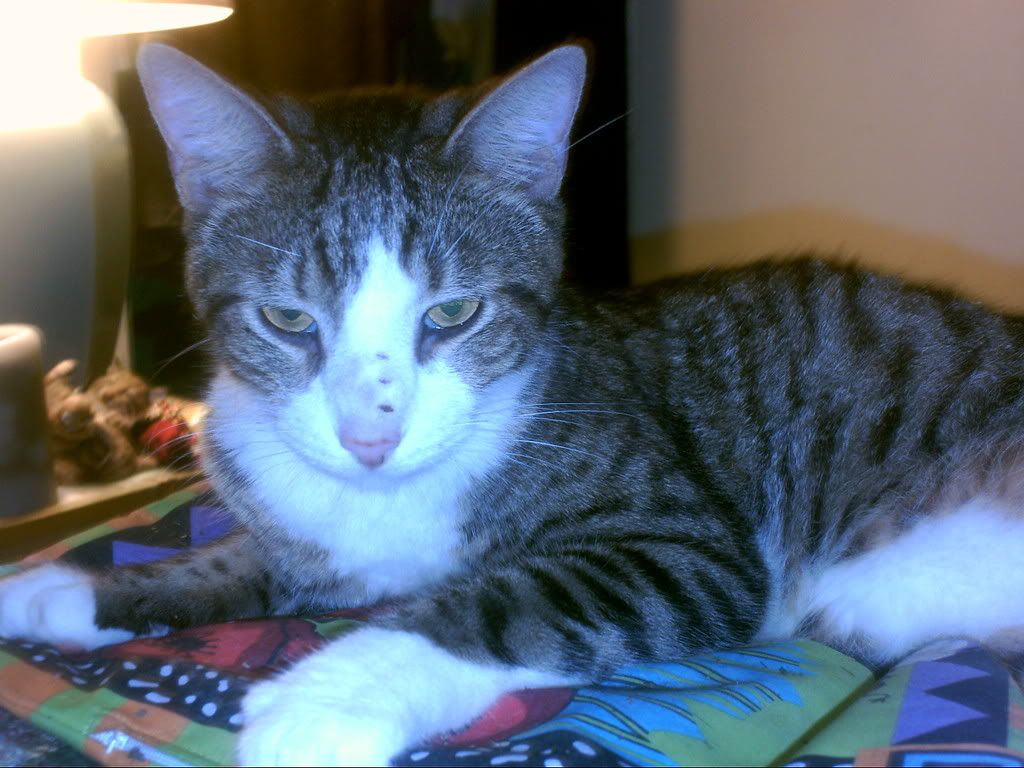 Well, I am back now. A mancat's gotta do what a mancat's gotta do, and I had to go check out the hood for a bit. You know, establish my territory, prowl in my jungle...
Of course, all that didn't happen without a fight or two.
And if you think my nose looks bad, well, you should see the other guy's.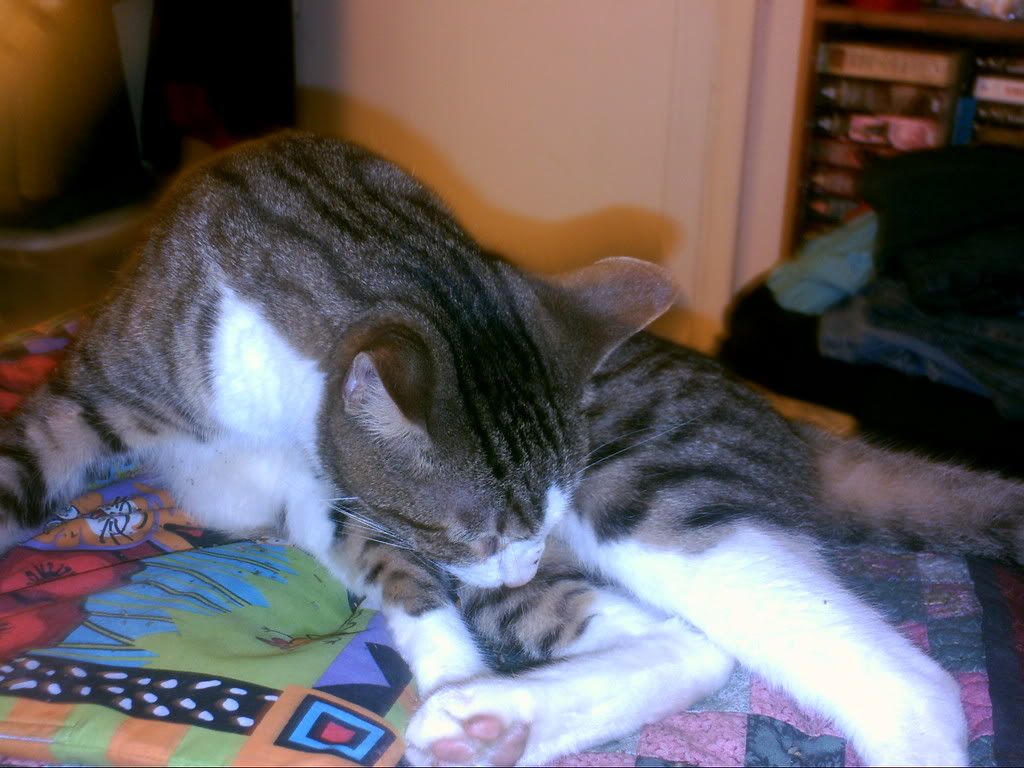 Nothing that a bit of grooming won't set to rights.
I gotta say, if nothing else, I really, really, really missed the nip around this place. And the massage therapist. She gives really good massages.
I did NOT miss the demon cat from hell. Evidently, she did not miss me either and has been nothing but evil to me since I returned. Oh well.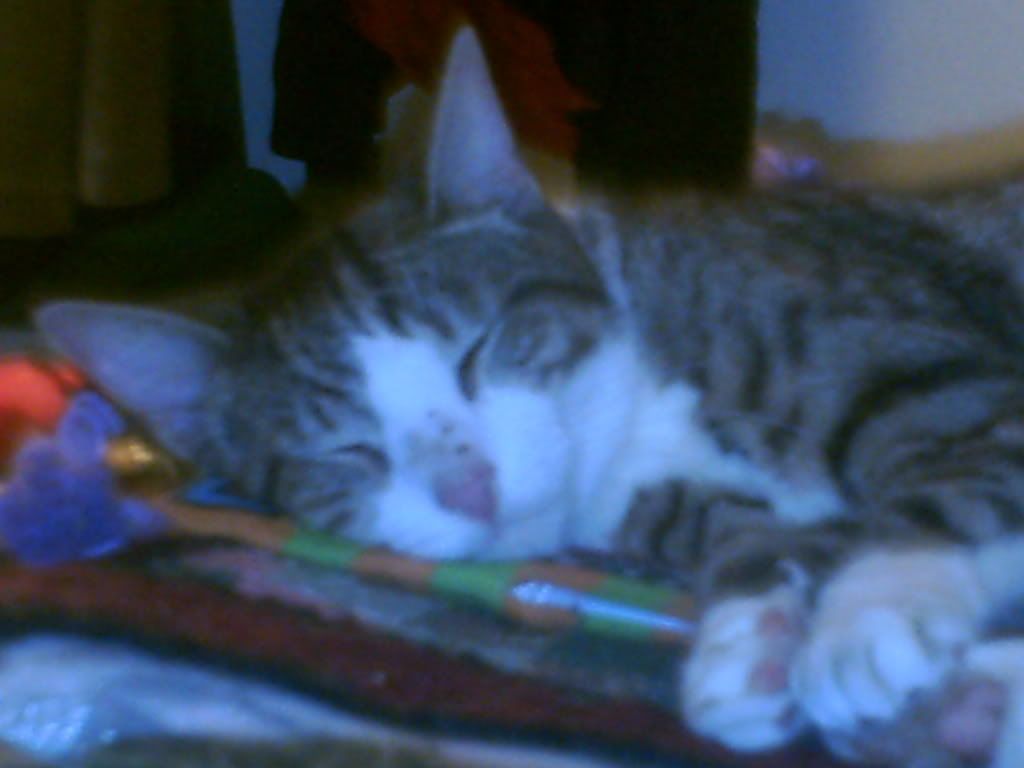 I've now got the battle scars to prove my fighting prowess. In the meantime though, I think I'll curl up for a bit of a cat nap....especially as the massage therapist is around to watch my back.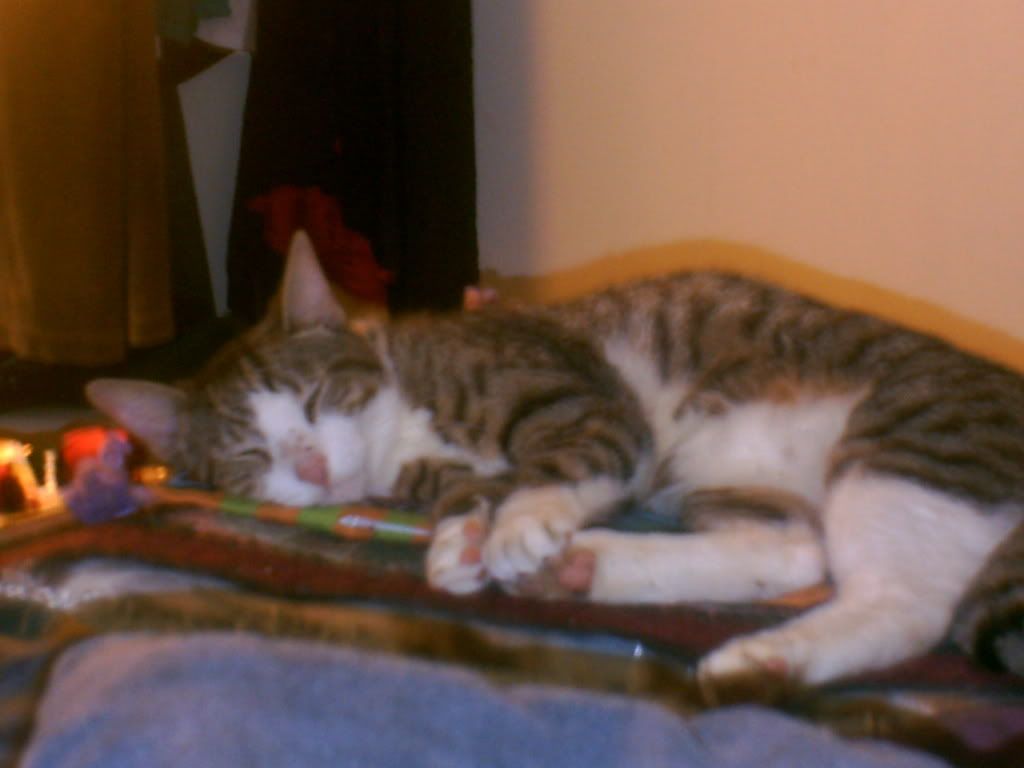 zzzzzzzzzzzzzzzzzzzzzzzzzzzzzzzzzzzzzzzzz