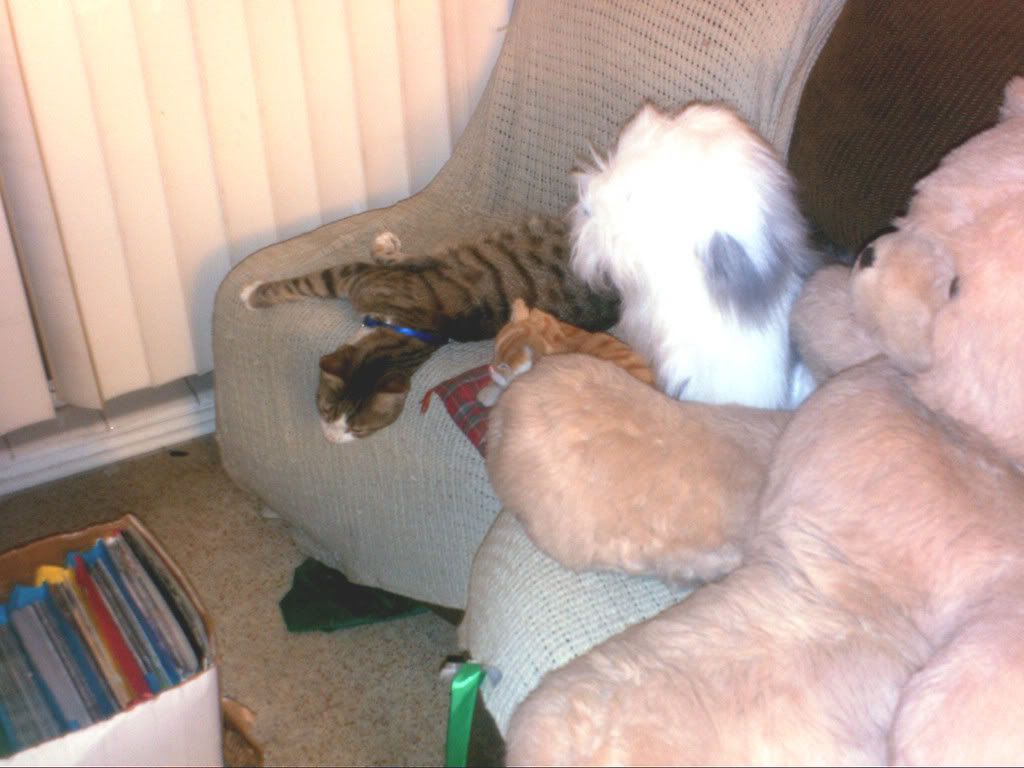 Hey, check this out! The massage therapist got me a prezzie! I think she likes me!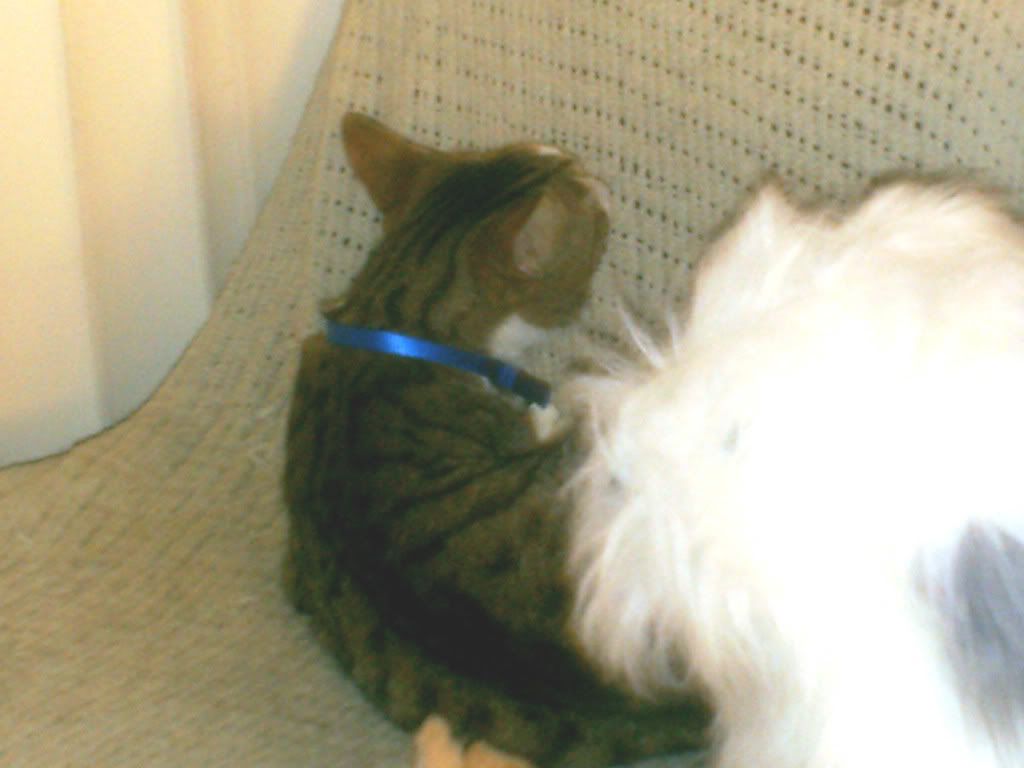 Do you see it. It's blue and it's really snazzy! I bounded out to show the demon cat, but she did not seem impressed by it. It think it goes really well with my furs and that I look very handsome in it.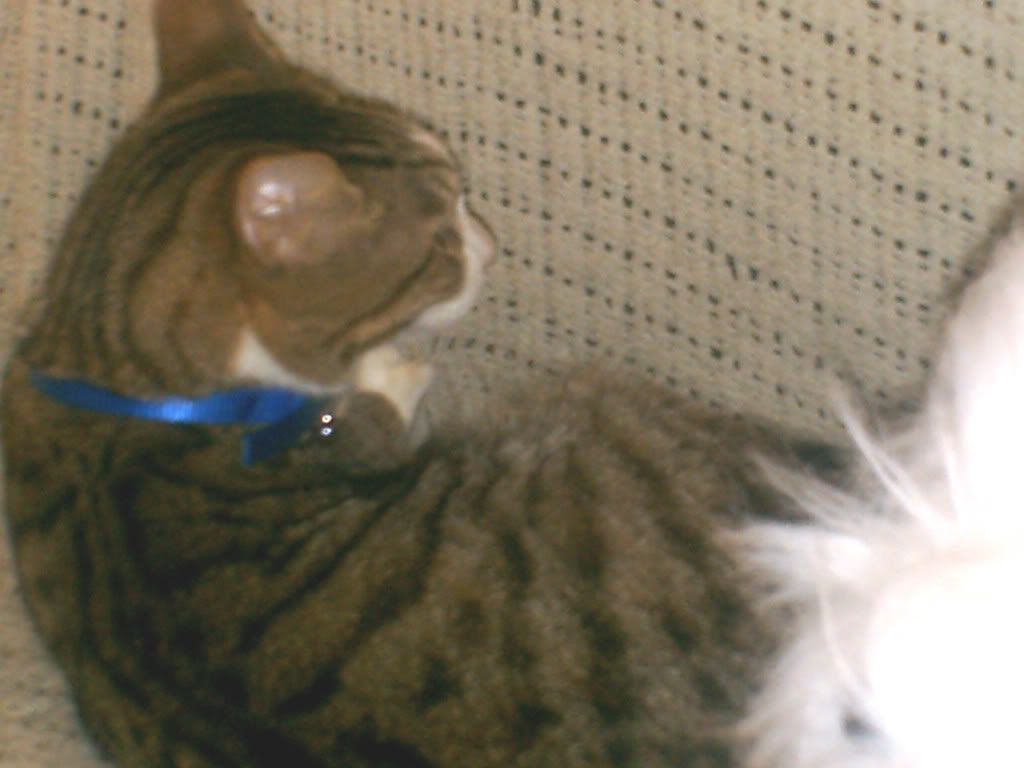 It even has a cool little bell on it, so I'm melodic! Oh, I know, it's not at cool as the one Tripper's got, but I'm just starting out. Give me time! (Tripper's my hero!)
She said something about needing to get a radio transmitter for it. What do you suppose that is?