It is a Mancat's duty to take care of problems around the house as he notices them.
My current project is helping my massage therapist get herself organized. I take this duty very seriously.
You might, for example, remember our coffee table looking like this once upon a time:
Well, now, it looks, like this:
How, you might ask, did I accomplish this amazing feat? Believe me, it took a lot of perseverance.
I started by pushing everything off the coffee table.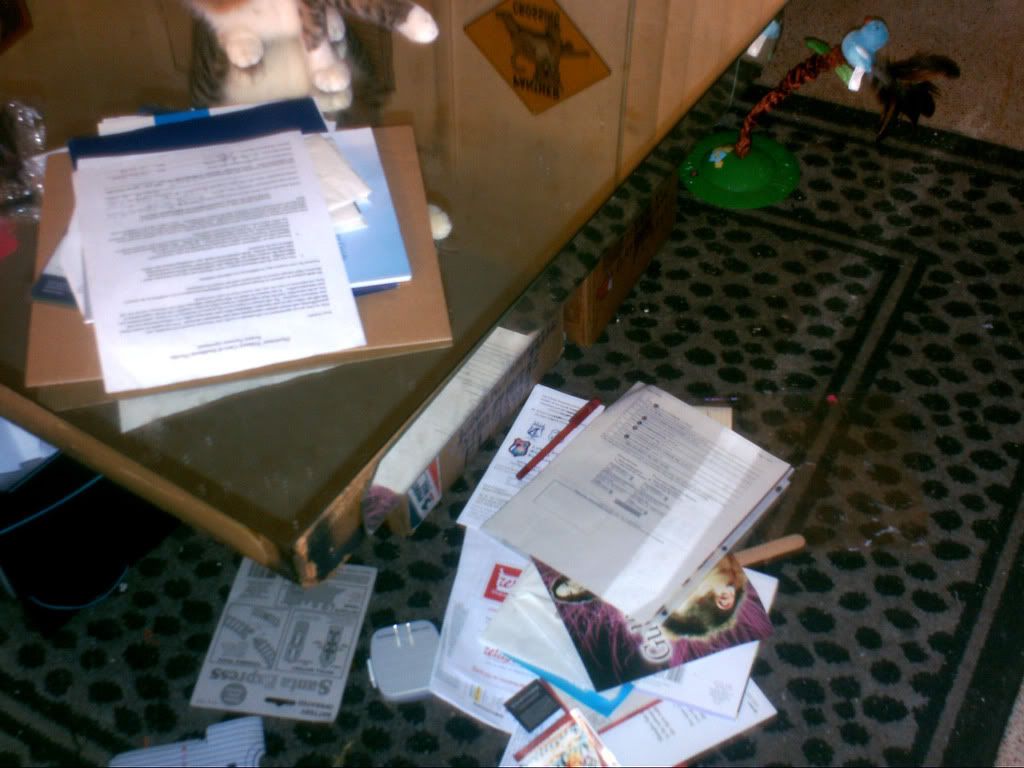 Eventually, she came to realize that if she put it back on the coffee table, I was just going to shove it on the floor again. So she HAD to put it away, instead.
Pretty clever huh?
I mean, I know the Demon Cat meows at her to clean up the place all of the time, but you never see her taking any positive action.
I, being the diligent Mancat that I am, do.
My next household project: