A
REAL
mancat know what to do with an unattended bag of catnip when he finds one...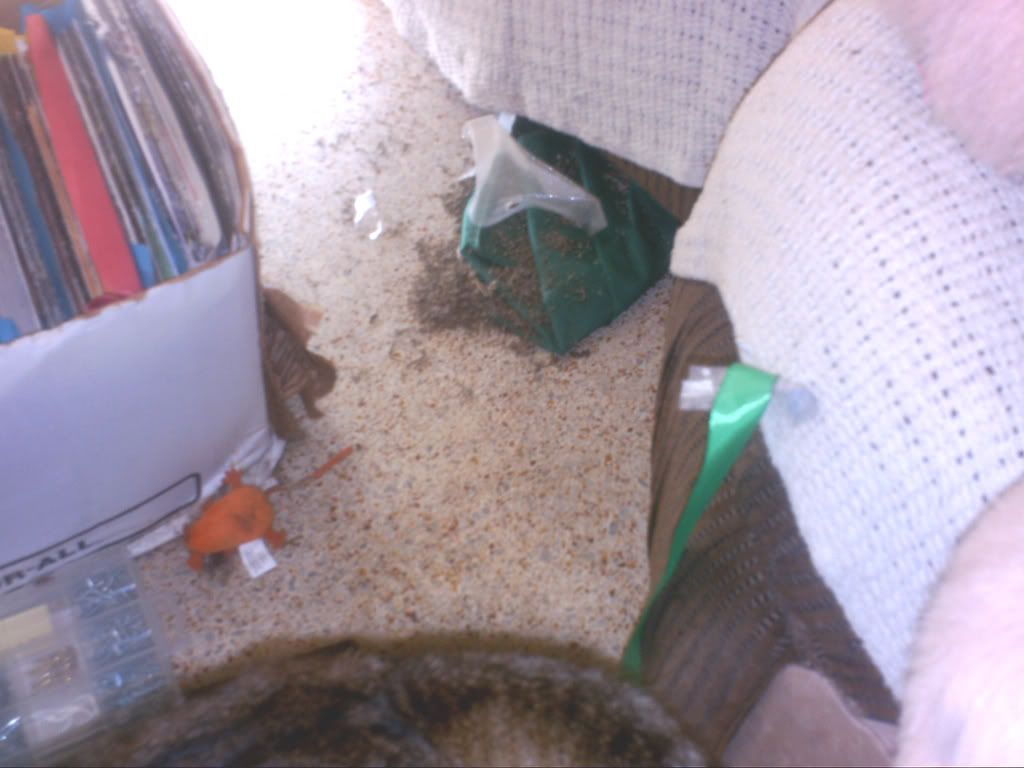 OOOOoo, smell that smell! That's some goooood nip!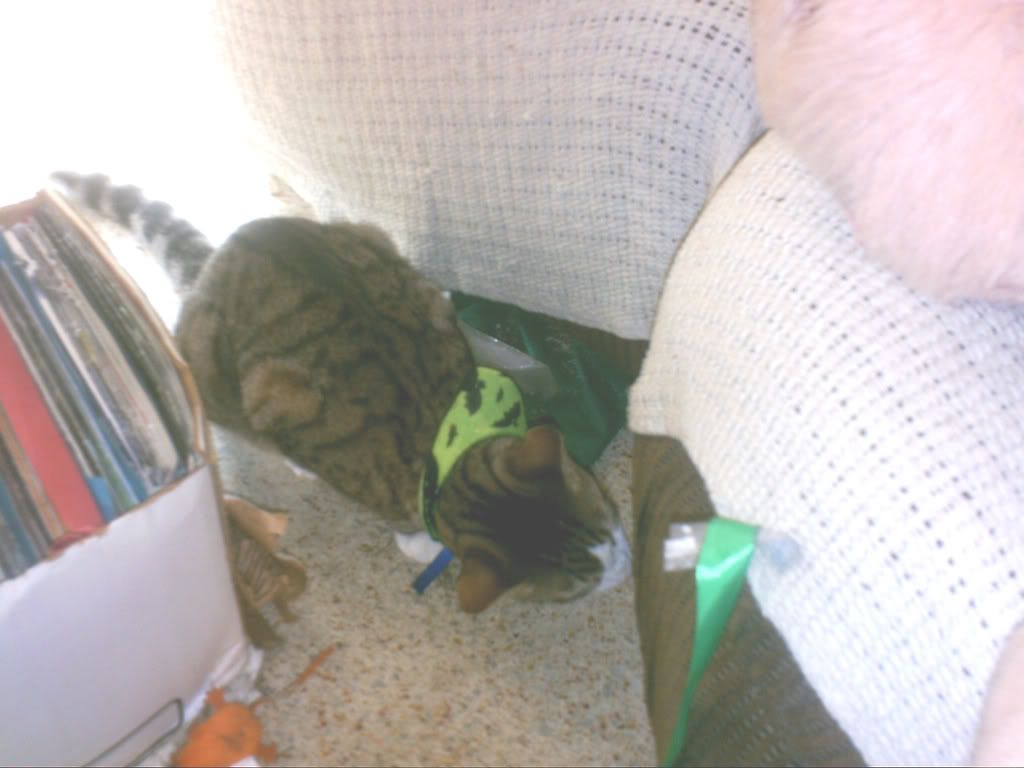 No...My nip, mine! I found it. You go get your own!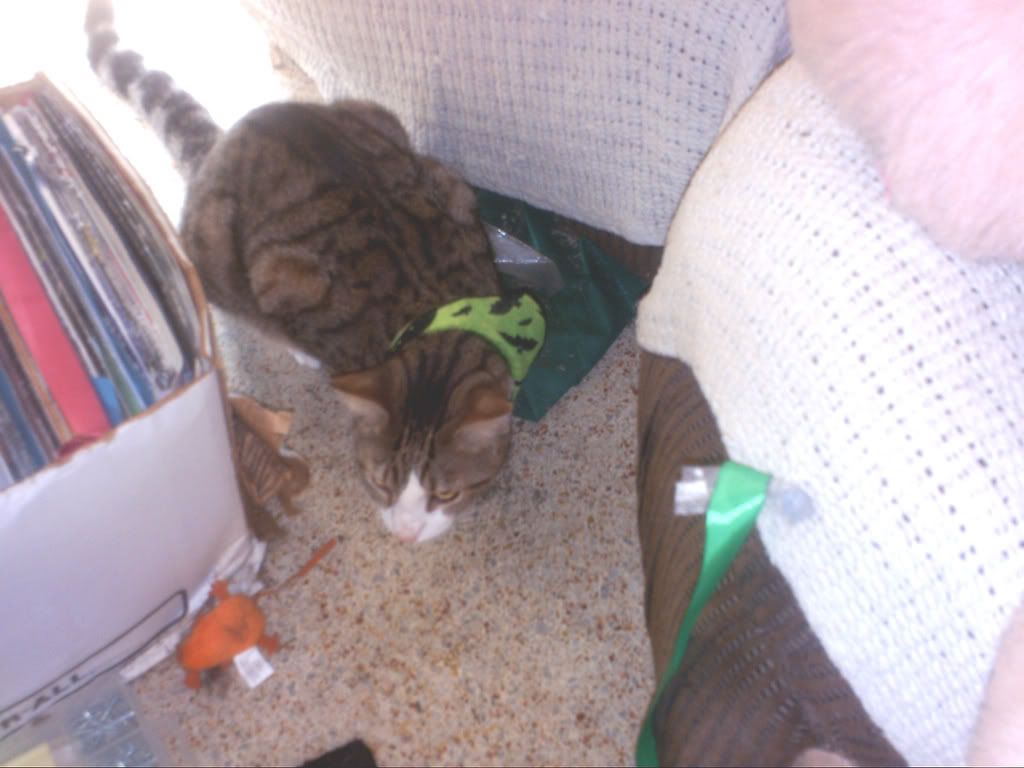 I do have to admit though that the massage therapist was really pleased that I got catnip all over her floor.
Of course, she was already displeased with the fact that I'd goaded the Demon Cat into playing King of the Hill...
She was on top the coffee table and I was running round underneath, coming up and bapping her with my paw. She never knew what side I was going to come from next. It was
GREAT FUN
...well, for me at least.
But I guess that everything got knocked off the coffee table while we were doing this, so it didn't sit really well with the massage therapist.
Hey, a man cat's gotta do what a man cat's gotta do for entertainment while he's struck in the house...right?
I did get a really good massage though on Sunday. Several in fact. That was sooooo nice....
Hey, have you guys met the Two little Tabby Cat kittens Niko and Cloud over at
Cats in Maryland
. They're both really cute and Cloud thought my Hall'ween bonnet was really stylin'. I think it is too! Her Gotcha day is really close to mine to. Hers is 22 September, mine is 15th September. Maybe we could have a combined party next year for Gotchas?!
Make sure you check in at
The M-Cat's Club
for all the hip happenings with all the mancats in the Cat Blogosphere!