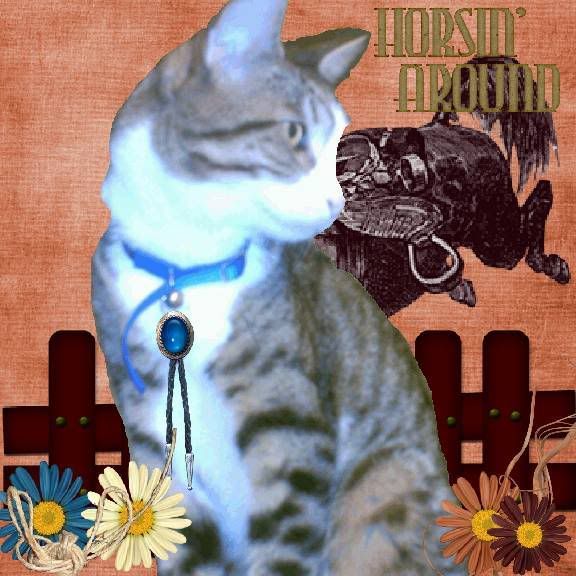 Dudes, gotta tell you, it's been tough around here. The girls that been ganging up and I've been sort of ignored while the Demon Cat had the place turned into a movie studio.
Even though I developed a new special power, I was ignored.
What's my special power? It's the special power of rain. Every time I start meowing, it rains. In the house. On me.
Can you just image how useful that's gonna be the next time there's a drought?
I even tried to get into the movie thing. I wanted to do a remake of the Elvis classic "Blue Hawaii". They said "No."
No?
Something about it being even too horrible to contemplate.
I mean, I'd be surrounded by hot, spicy, vixens in the film. What's so horrible about that?
So anyway, I've just been Horsin' Around on the Hacienda and laying down plans for a Rockin' New Years party, which you'll hear about as soon as I get them finalized and all.
All I know is if I don't start getting some attention soon, I'm going to throw a Tabby tantrum. And believe me, you wouldn't want to see that!
Have a good weekend!