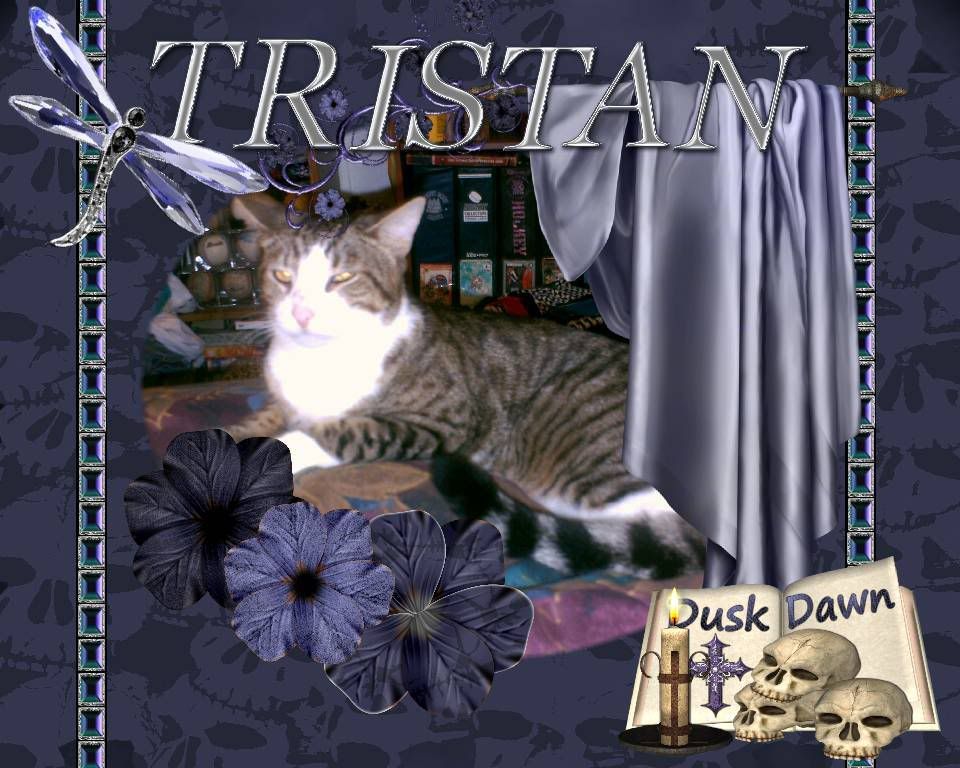 Hellooooo, kool kats and kittens...
Here I am lounging in the library at Castle Diamond. You'll be pleased to know I finally got off restriction and got to go outside. And I did not go walkabout. I came in an hour later for dinner. So....it's a start.
The Demon Cat goes out all the time, I don't see why I can't.
What I was gonna say tho is I like books. I like the sound the paper makes when you tear you claws through it, and I like cleaning my teeth by chewing on the covers. Yup! Books are great things, no doubt about it!
Now, you might know that the Demon Cat has been posting Howl-N-Scream graphics for her fellow Demon Cat friends on that
House Panthers
group. You know, I might do the same on
Attack of the Tabbies
, but no one seems to be running that club. Then again, I can't get accepted into the
MCats Club
, so they'll never take me in at Attack Tabbies. I mean, I didn't think I smelled THAT badly!
But, I figured you, my tabby friends my want some decorations for your blogs, so I got my massage therapist to make up a couple for me:
This one features a little Tabby Witch and points out that Howl-N-Scream is just "TABBYRIFIC!"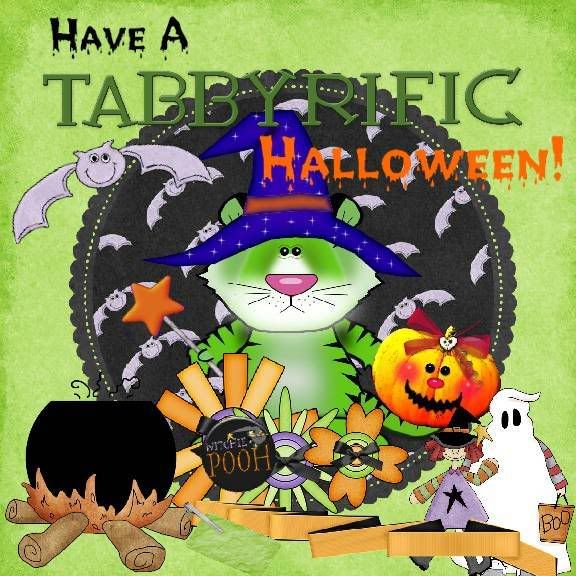 But of course, we all know that Tabbies rule all of the time, so I got her change the name of he Holiday. It's now "TABBYWEEN!"
YAaaooowwwwww!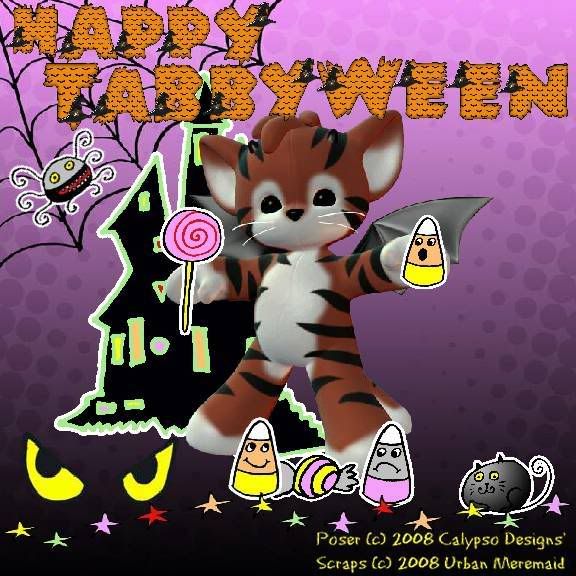 Celebrate, celebrate, dance to the music...
Anyway, did I mention you should feel free to snag them for your blog if you wish? Consider it a little Tabbyween treat early!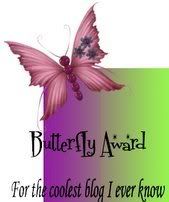 Ginger, my fellow tabby, from the
Cory Cat Blog
has given me this great Butterfly Award.
I can pass this award on to up to 10 other cats, so I choose:
The very beautiful
T'Abby Normal
who loves butterfies;
The equally lovely
Perfectly Parker
;
Kellie the Orange Cat
who gave me my first ever award;
My Mancat bud
Mr. Hendrix
, who really enjoyed our night out at the Playcats Club;
Vampy Victor
who'll have to come out to the club with us one night, (I hear they have "Christmas Kittens");
Gandolf and Grayson
, two really cool cats;
and
Tesla the Kitty
who just got a new brofur.