I am helping the massage therapist with her correspondence.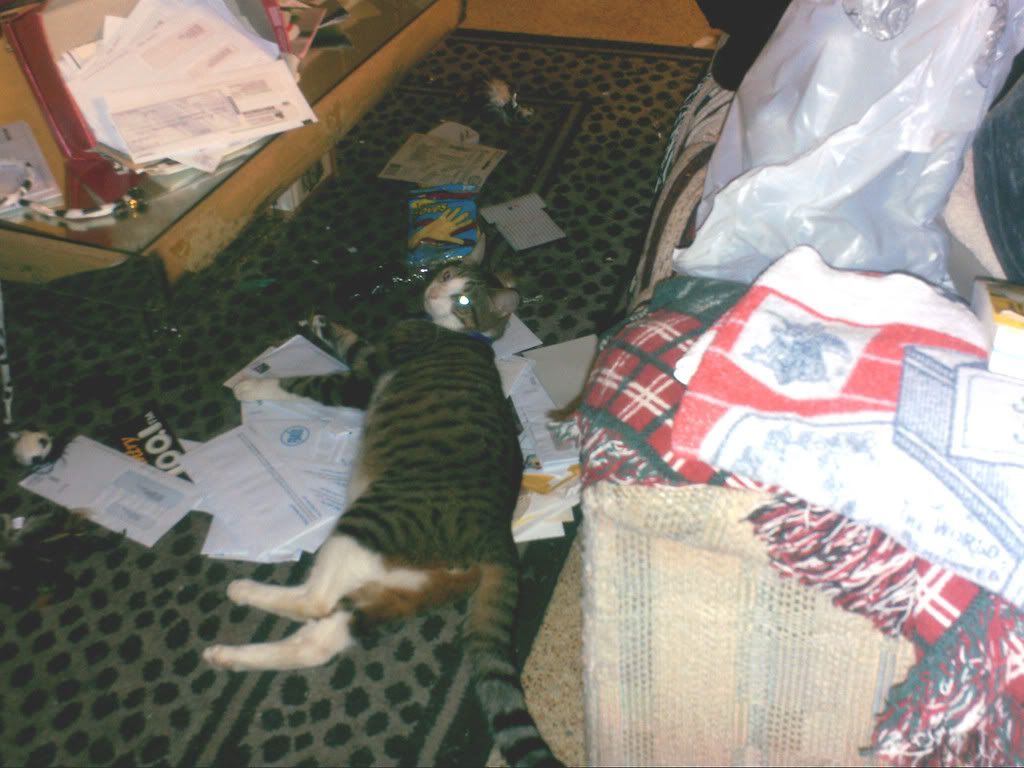 Okay. That's a lie.
I was actually trying to stuff all of my tabby goodness into the little pink shoebox she keeps her mail in.
Needless to say, there is 3 times more tabby goodness then there was pink shoebox, even if the shoebox had been empty.
So I just settled for laying on the mail after it all fell out.
(PeeEss: The Massage Therapist brought me home a box that I can fit in. But the Demon Cat immediately took it over. That's hardly fair, is it?)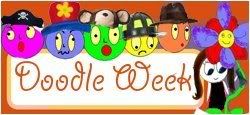 Anyway, I understand there is a Doodle Synchroblogging under way.
Today's theme is Pumpkin or Jack O' Lantern. So here is a Jack O' Lantern my massage therapist doodled for me in Photo Shop 5.0.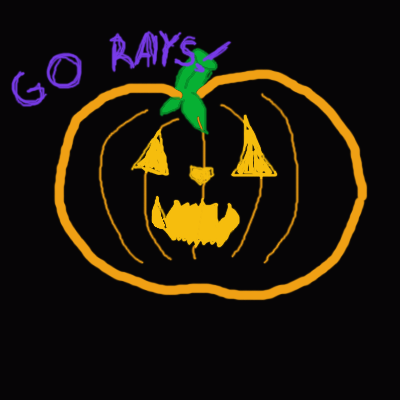 If you're a doodlin' fool, leave your link below.