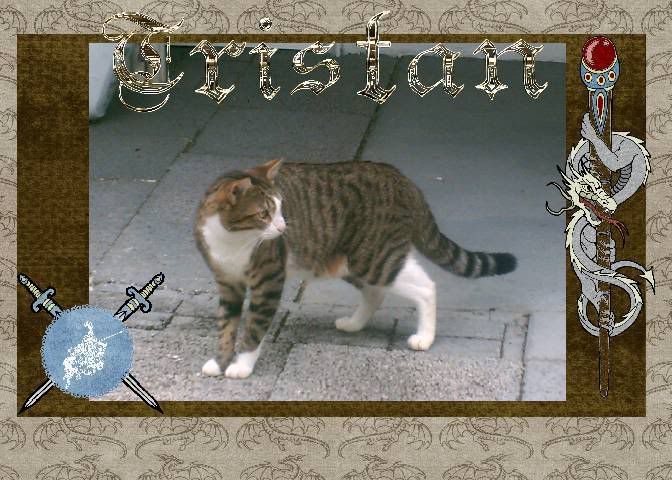 Tristan Tabby Cat go outside Thursday night and not come home. Bean has been all over the neighborhood looking for him, and we even go and check out the back yards, down by the canal and all the little bolt holes the local cats use, but we've not seen hide nor hair of him.
Since he come here, all he want to do is leave, so obviously he not wish to live here. I do not know why. He get good foods (MY FOODS) and lots of attention (from MY BEAN) and lots of Catnip (MY PRIMO CATNIP) and toys (MY EEEKS MOUSE!!!!!).
I have nothing to do with his disappearance. Yes we have our differences, but I was not that mean to him that he need to book, first chance he get.
Bean think he may be trying to go back to his hold haunts by the Davis' house. I do not know who far from here that is.
So that is why, no new posts from Tristan. If we hear anything else, I let know, but frankly I did not think I need brofur in first place so to me, not great loss. Bean of course feel otherwise, but...what can you do?