After running back and forth between the front door and the back door (back door? Where did that come from?) and yowling very loudly, my Massage Therapist relented and let me out. It's been 10 days. I mean, come on already!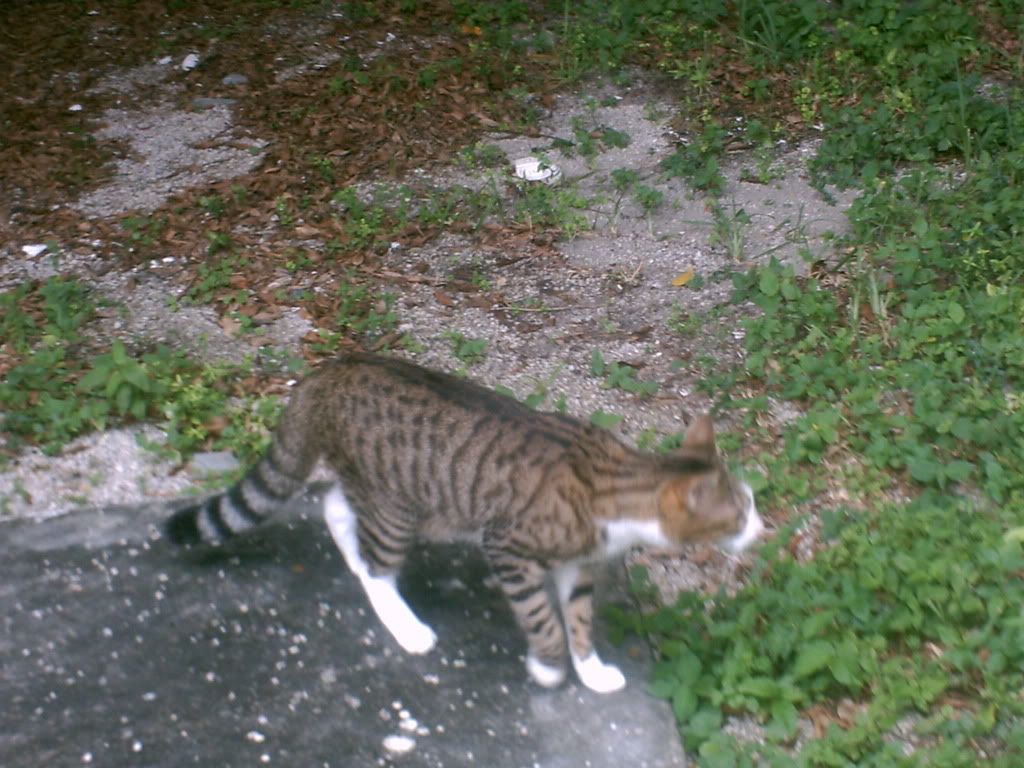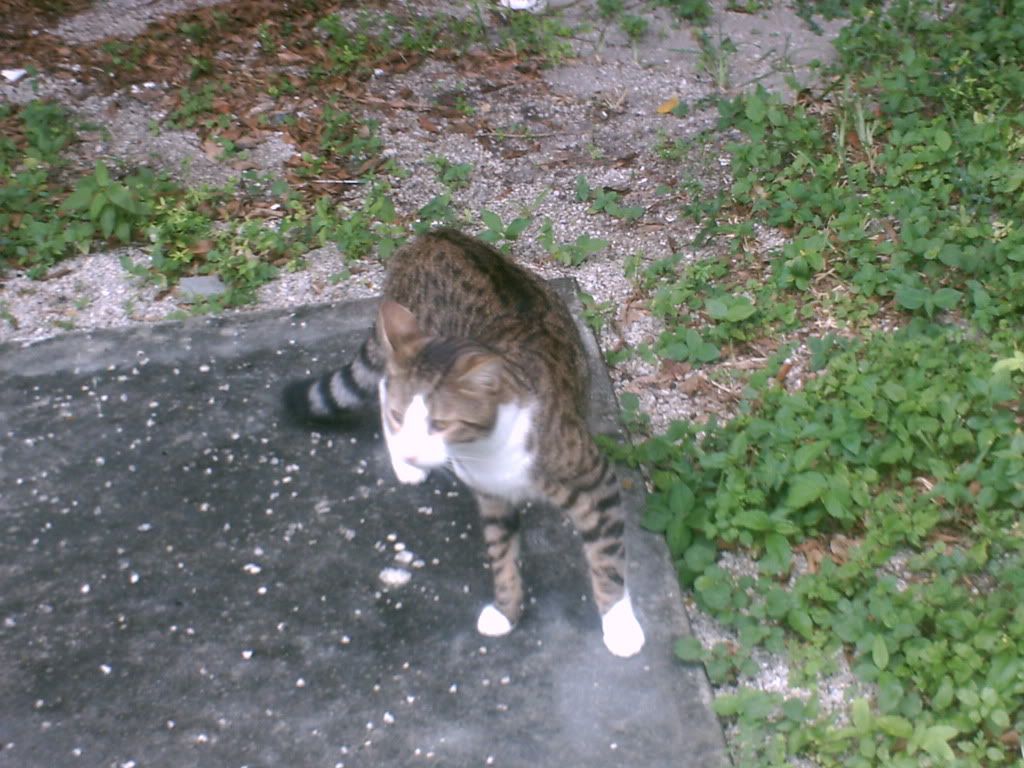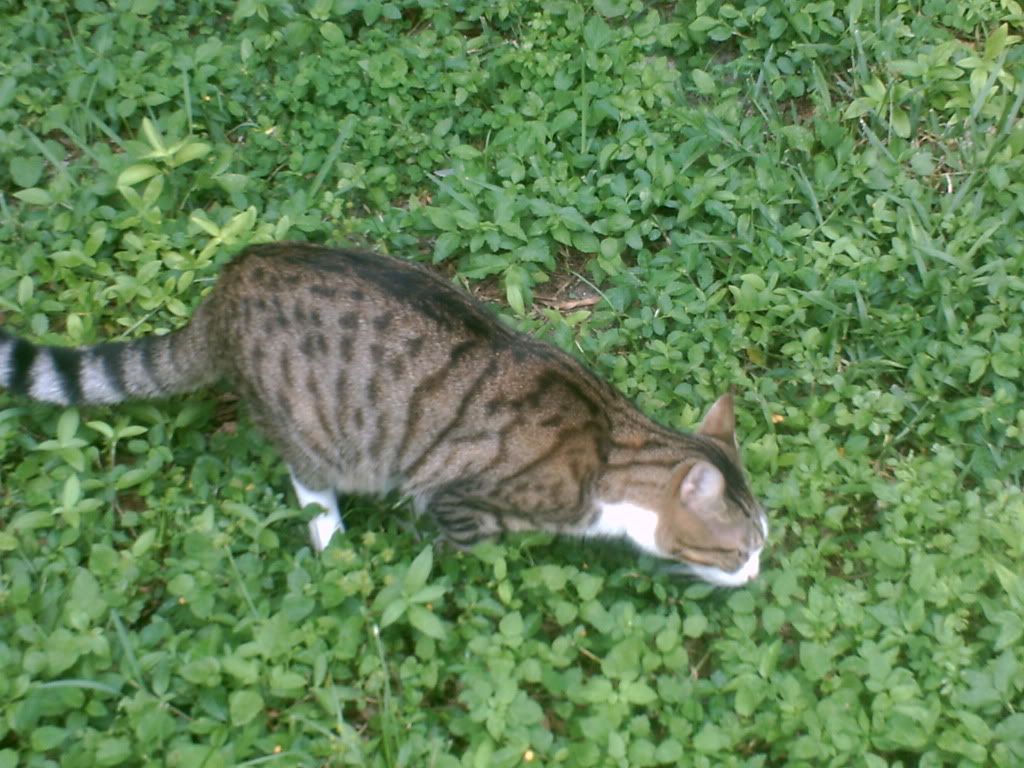 This is soooo much better. A tiger needs a jungle to stalk in.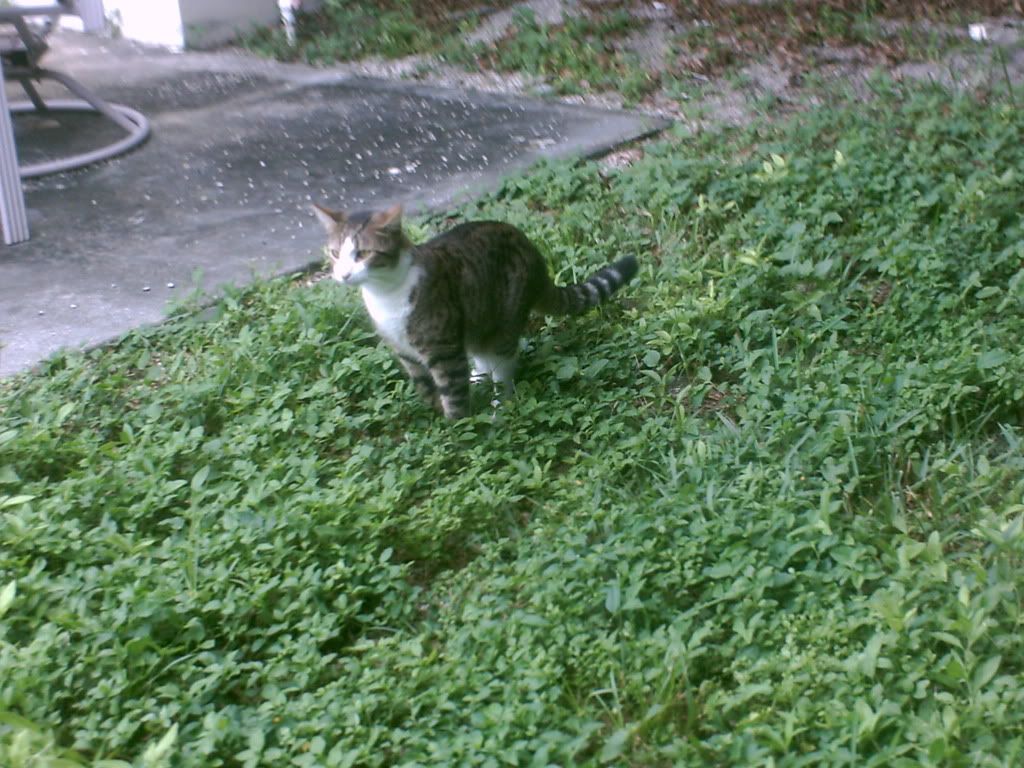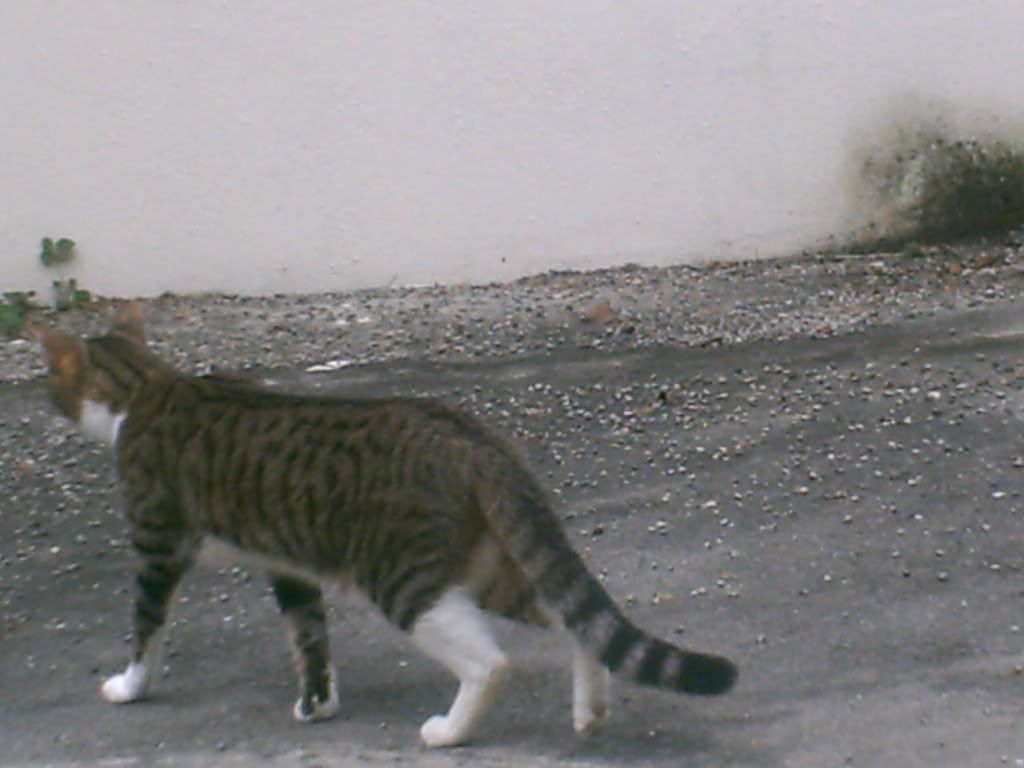 You need to sweep up this patio lady!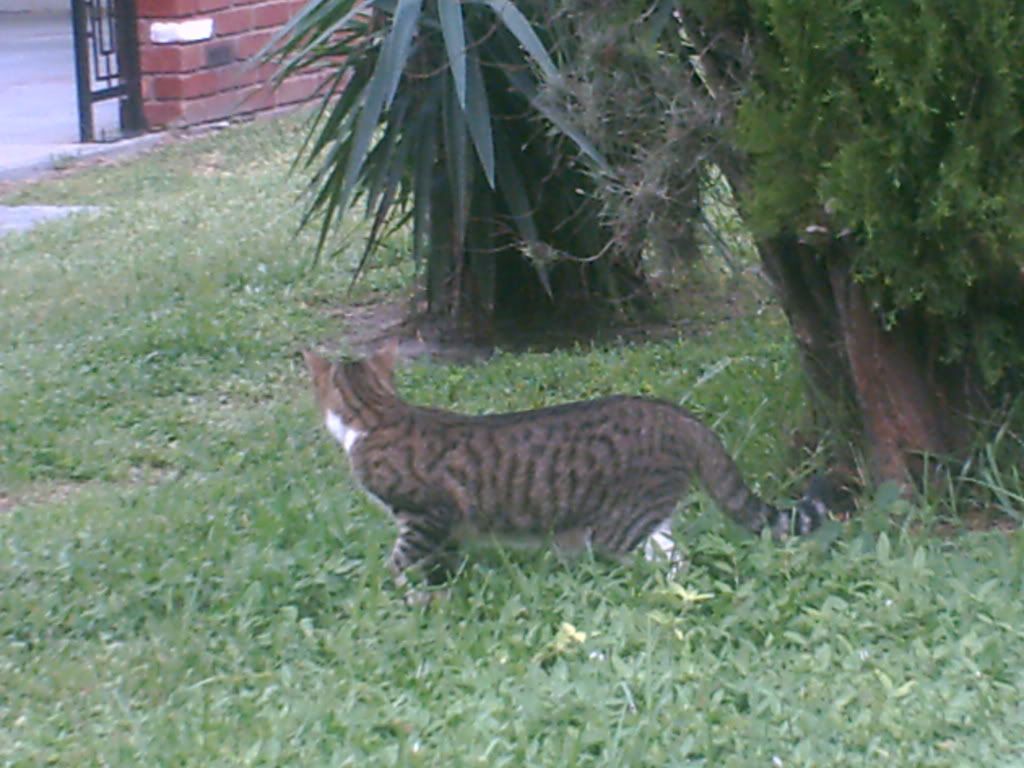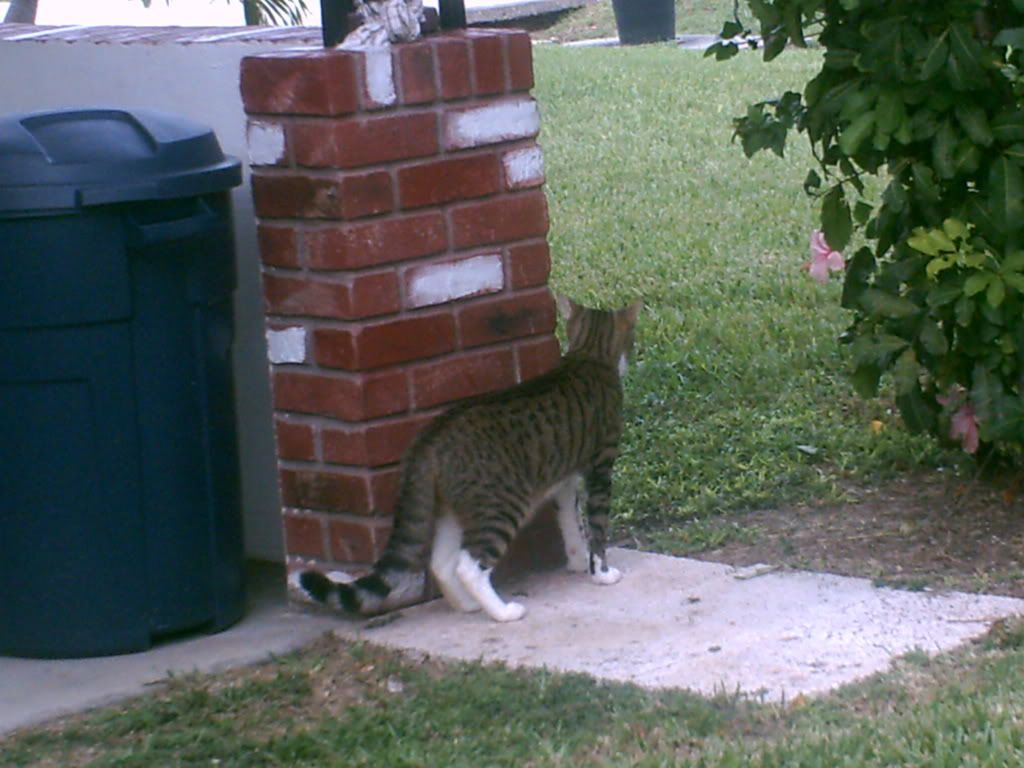 Nice Hybiscus bush.....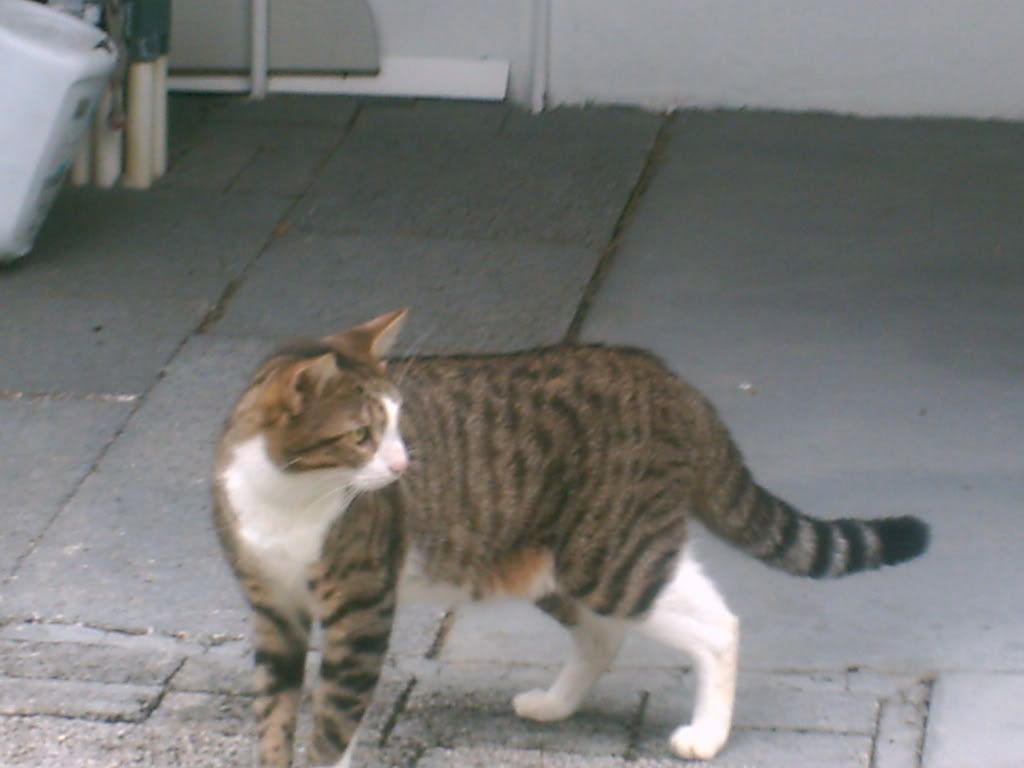 What the?????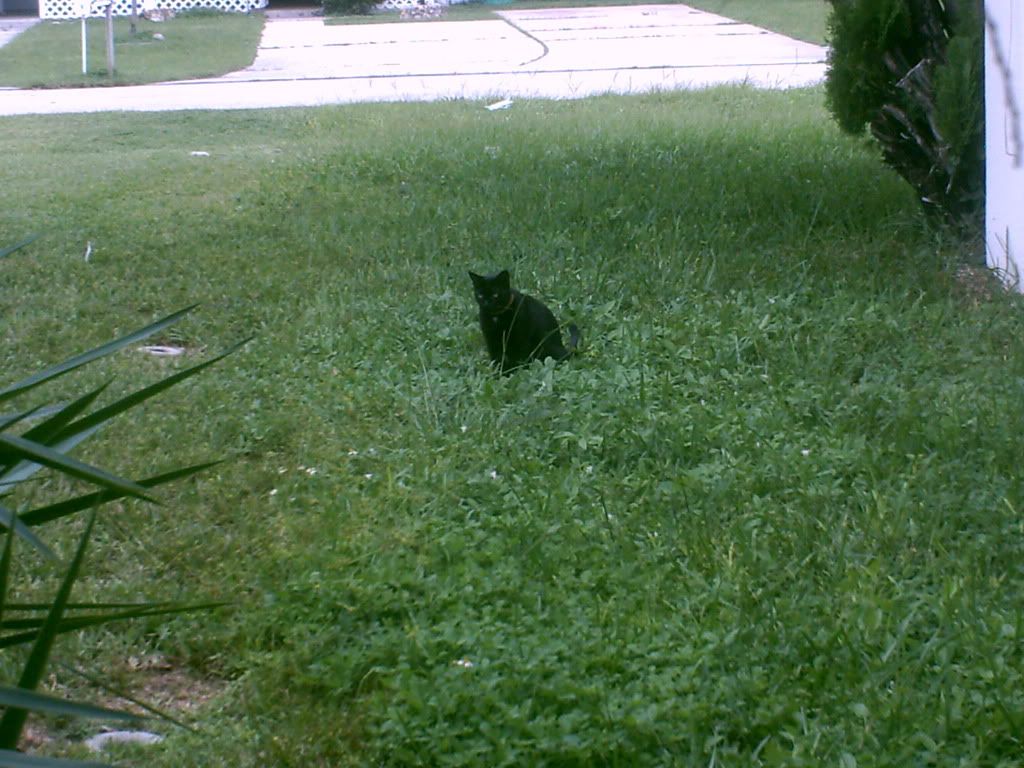 You mean she's out here too?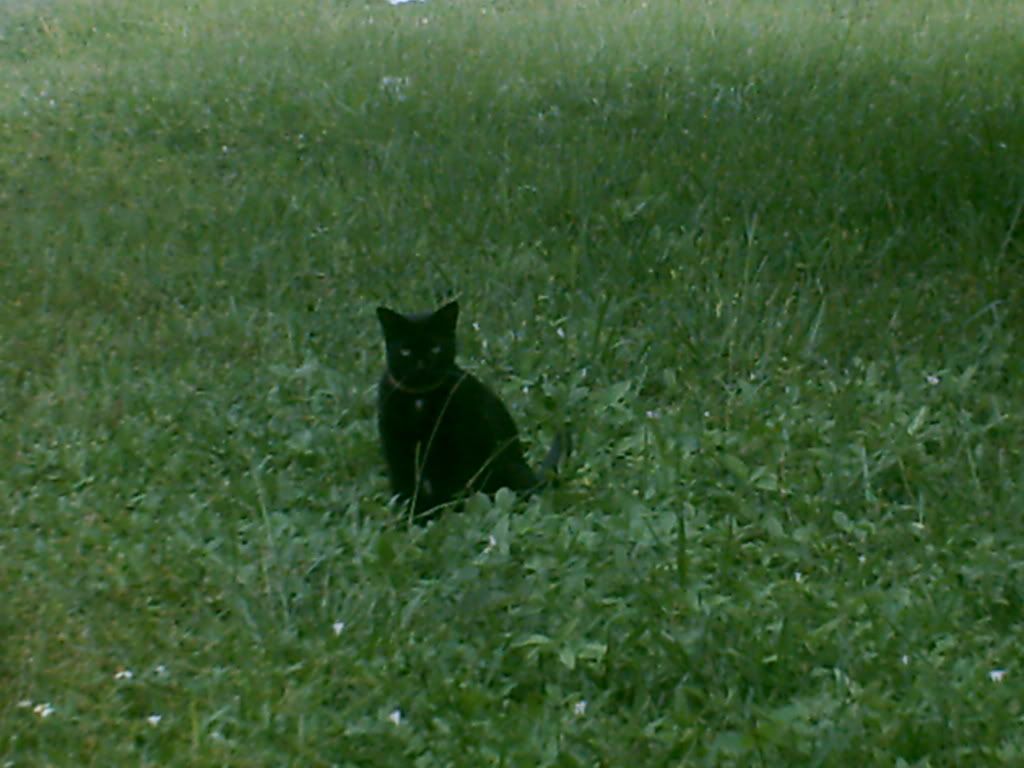 You can, and you can hide, but you cannot escape, the Demon Cat from Hell!