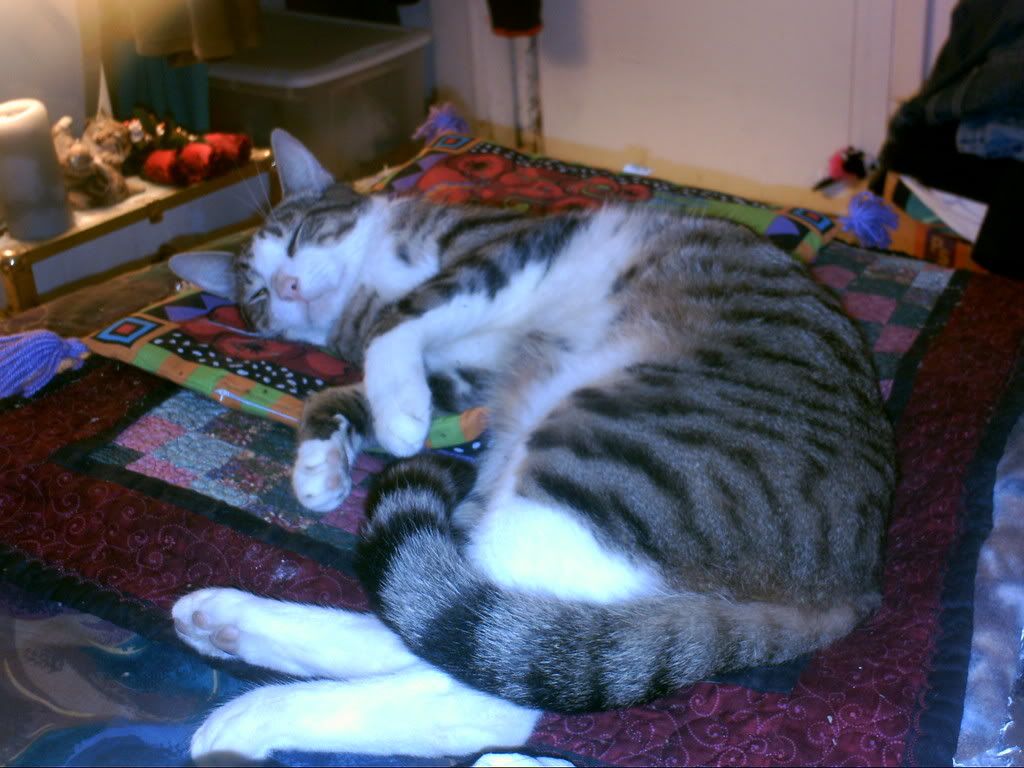 I was meowing to go outside last night but my personal massage therapist said no, I can't go outside for two weeks. "Well, how long as it been," I meow back. She says it's not even a week. Two weeks must be like forever. I saw how the demon cat who lives here does it. She goes outside and then meows to come back in. I could do that.
She can't honestly think I'd run away. I mean, where else would I find my own personal massage therapist? Look at how relaxed I am!
BTW: I just got this blog and need to add links to my blogroll, so please leave a comment so I will know to add you. Thanks!